---
S&P 500 price-earnings climbs
By Colin Twiggs
August 9st, 2016 4:30 a.m. EDT/6:30 p.m. AEST
Disclaimer
I am not a licensed investment adviser. Everything contained in this web site, related newsletters, training videos and training courses (collectively referred to as the "Material") has been written for the purpose of teaching analysis, trading and investment techniques. The Material neither purports to be, nor is it intended to be, advice to trade or to invest in any financial instrument, or class of financial instruments, or to use any particular methods of trading or investing. Advice in the Material is provided for the general information of readers, viewers and course attendees (collectively referred to as "Readers") and does not have regard to any particular person's investment objectives, financial situation or needs. Accordingly, no Reader should act on the basis of any information in the Material without properly considering its applicability to their financial circumstances. If not properly qualified to do this for themselves, Readers should seek professional advice. Investing and trading involves risk of loss. Past results are not necessarily indicative of future results. The decision to invest or trade is for the Reader alone. I expressly disclaim all and any liability to any person, with respect of anything, and of the consequences of anything, done or omitted to be done by any such person in reliance upon the whole or any part of the Material.


This is a follow-up on my July 7th newsletter where I concluded:
"What we are waiting for is earnings to recover at a faster rate than the S&P 500 Index...... earnings growth outstripped index growth ahead of each of the last three bull markets."
The Price-Earnings ratio (PE) for S&P 500 stocks has now climbed to 24.06 based on As Reported earnings over the last 4 quarters, with 86.2% of companies having reported. The graph below shows quarterly earnings slowly recovering, with June quarter displaying a modest increase compared to the same quarter in 2015. But the index is climbing at a faster rate than earnings. Any PE over 20 is normally considered over-priced and ripe for a correction; so this should be cause for concern.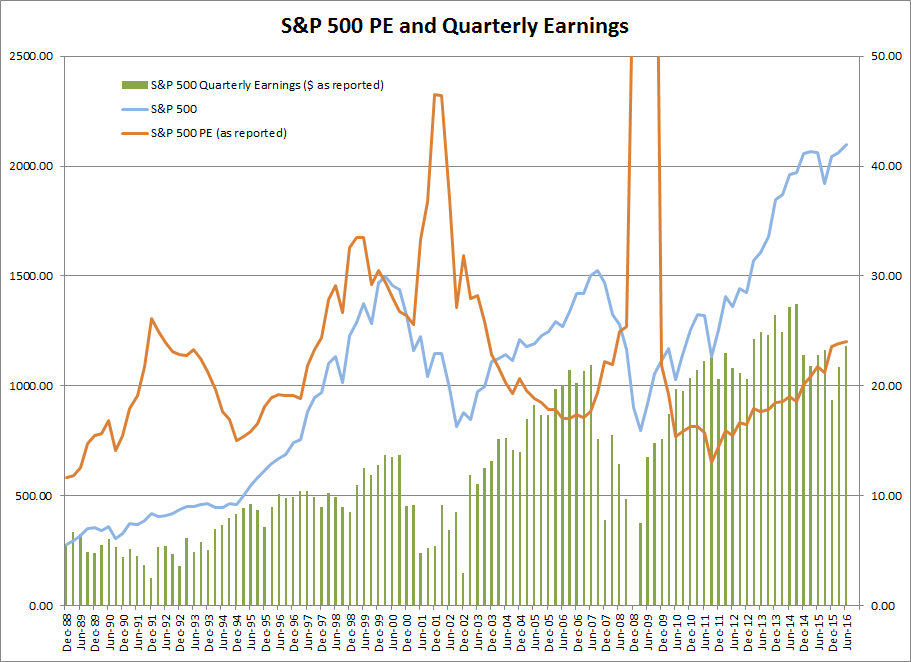 Forward PE, based on forecast earnings over the next four quarters, however, is clearly declining. Standard & Poors are forecasting strong earnings growth over the next year, with quarterly earnings reaching $30.00 by June 2017.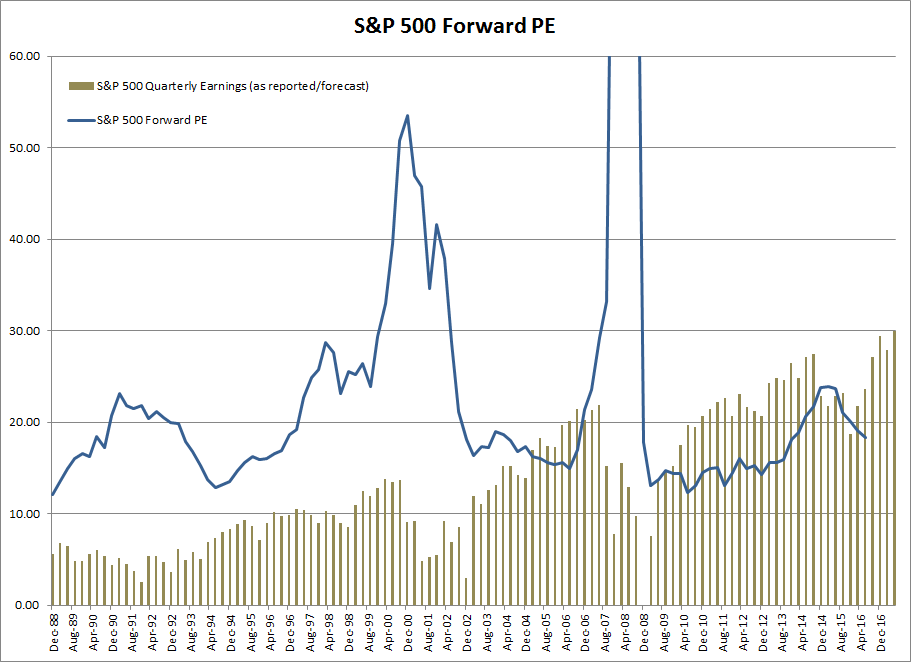 High index prices are premised on strong earnings growth but this does not allow much wiggle room for earnings misses. We need to beware if index growth continues to outpace earnings.
With low GDP growth and average hourly earnings in the private sector starting to recover, companies will have a tough time maintaining meaningful earnings growth.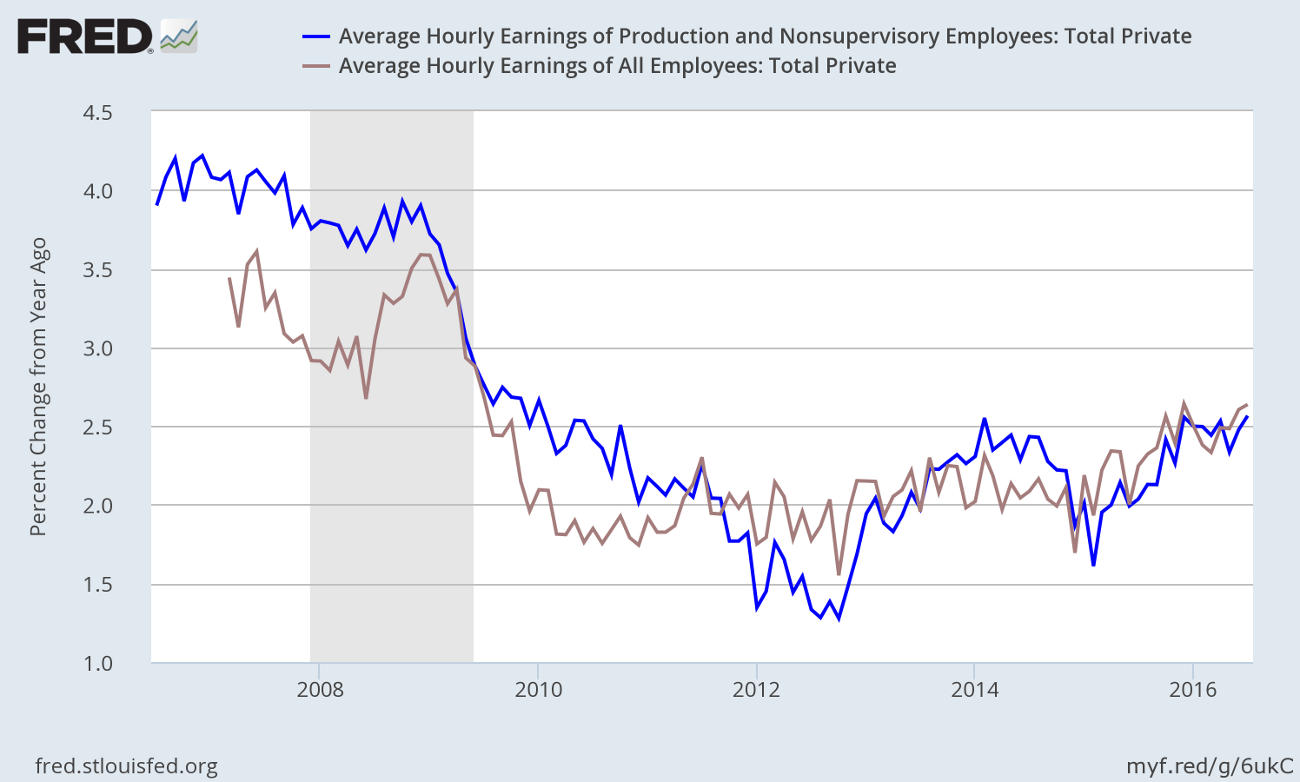 "We don't care. We don't have to. We're the phone company."

~ Lily Tomlin.