---
Never argue with the tape
By Colin Twiggs
March 6th, 2014 3:30 am ET (7:30 pm AEDT)
These extracts from my trading diary are for educational purposes. Any advice contained therein is provided for the general information of readers and does not have regard to any particular person's investment objectives, financial situation or needs and must not be construed as advice to buy, sell, hold or otherwise deal with any securities or other investments. Accordingly, no reader should act on the basis of any information contained therein without first having consulted a suitably qualified financial advisor. Full terms and conditions can be found at Terms of Use.
Research & Investment: Performance update
Our ASX200 Prime Momentum strategy returned +39.18%* for the 12 months ended 28th February 2014, outperforming the benchmark ASX200 Accumulation Index by +28.54%.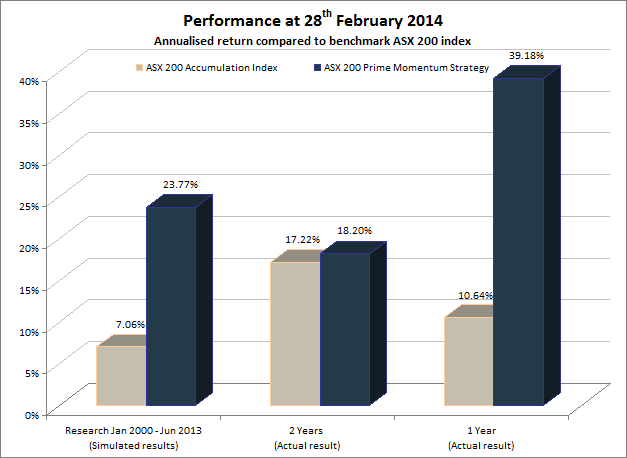 The S&P 500 strategy has only been running since November 2013, but returned 9.35%* for the four months, outperforming the S&P 500 Total Return Index by 2.68%.
* Results are unaudited and subject to revision.
Never argue with the tape
I daily read predictions of the imminent collapse of stock prices. But ask yourself one question: Is this a bull market or a bear market?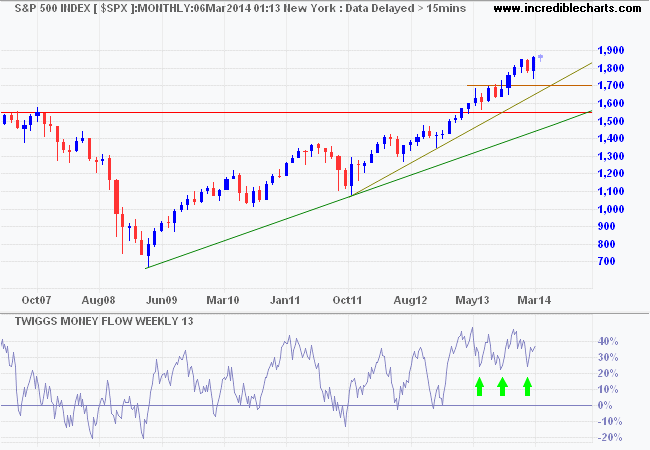 CBOE Volatility Index (VIX) is below 15.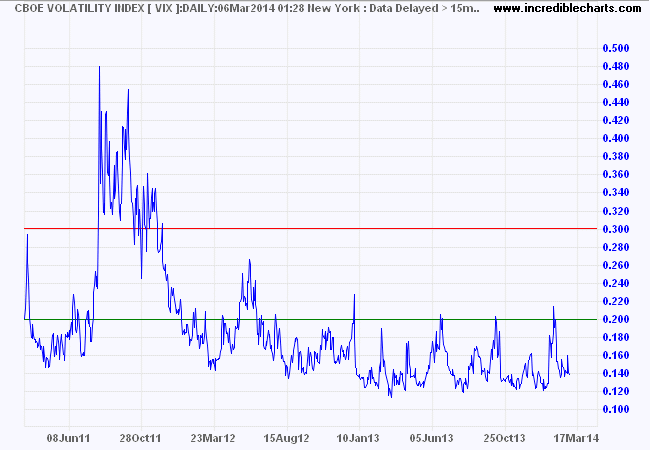 A prudent speculator never argues with the tape. Markets are never wrong, opinions often are.

~ Jesse Livermore