---
Financial Rally
By Colin Twiggs
July 31, 2008 7:00 a.m. ET (9:00 p.m. AET)
These extracts from my trading diary are for educational purposes and should not be interpreted as investment or trading advice. Full terms and conditions can be found at Terms of Use.
The S&P Financial index is undergoing a typical V-shaped bear market rally, coinciding with a mid-July sharp spike in volume. Twiggs Money Flow, however, signals continued selling pressure and the rally is likely to fail.
The Dow is expected to encounter strong resistance in a band between 11750 and 12000. Respect of resistance would warn of another test of 11000; while breakout above 12000, though unlikely, would indicate a test of 13000.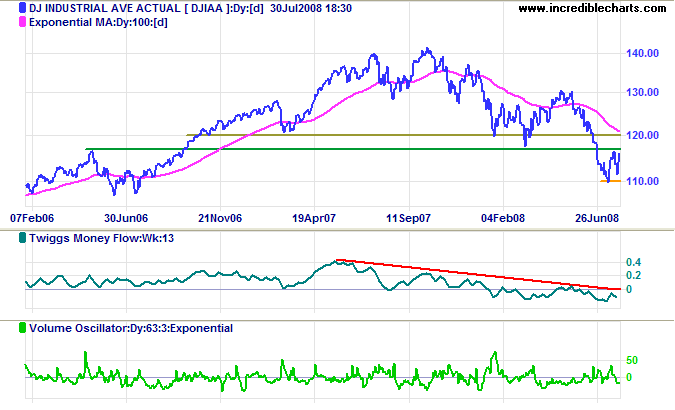 West Texas Intermediate Crude respected support at $120/barrel. Reversal below $126 would indicate another retracement to test the support level. Recovery above $128 is less likely — and would signal a sharp rally.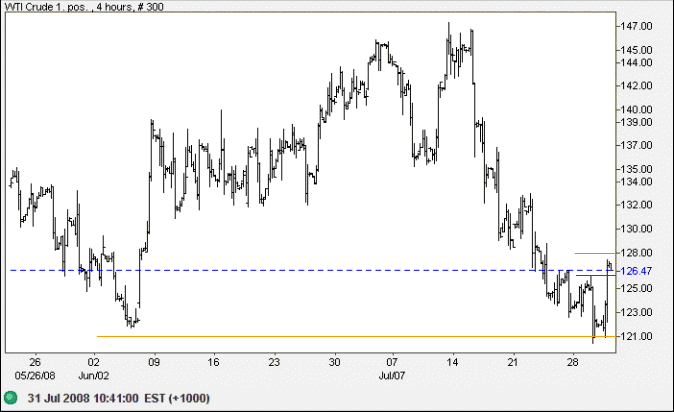 The spread between the fed funds rate and 3-month T-bills has subsided, signaling an easing of tensions after passing of the housing/GSE rescue package.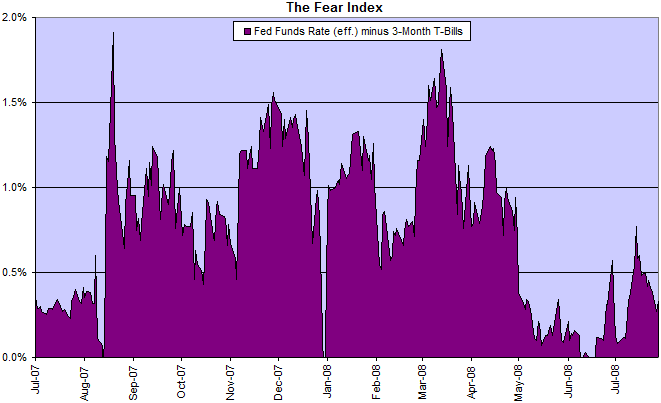 Ten-year treasury yields consolidating in a narrow range above 4.00 percent indicate another test of 4.25 percent. Reversal of the current rally in financial stocks would cause yields to fall. The yield differential (with 13-week treasury bills) remains healthy at above 2.0 percent.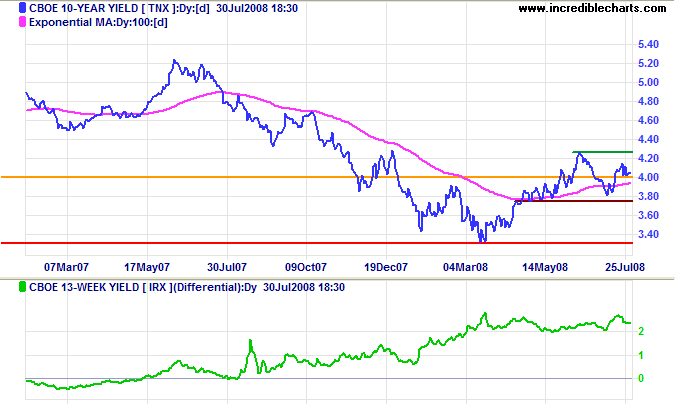 The spread between 10-year treasurys and the equivalent TIPS rate is falling even as worldwide inflation is rising. The need for security may be distorting the normal spread.
The increasing spread between financial commercial paper and the fed funds 2 percent target rate warns that the credit squeeze is far from over.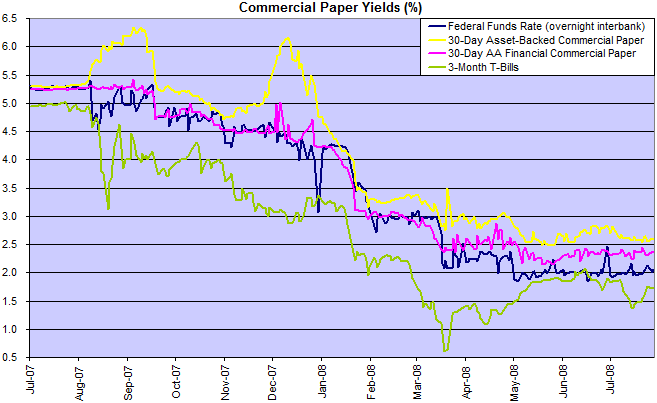 Total commercial paper is trending downwards, reducing off-balance-sheet funding and adding further pressure on the financial sector.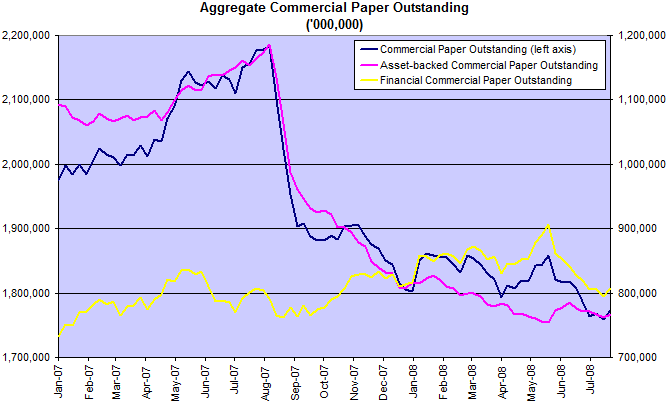 Corporate bond spreads remain high, slowing new investment.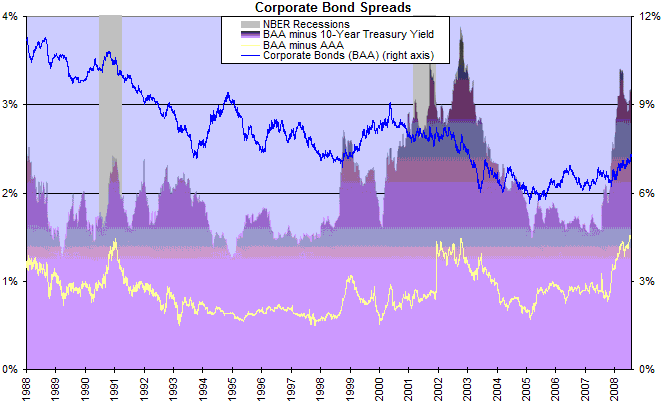 Fixed mortgage rates spiked up, in line with long-term treasury yields — increasing downward pressure on house prices.
Credit growth is falling as banks shore up their balance sheets, slowing consumption and new investment.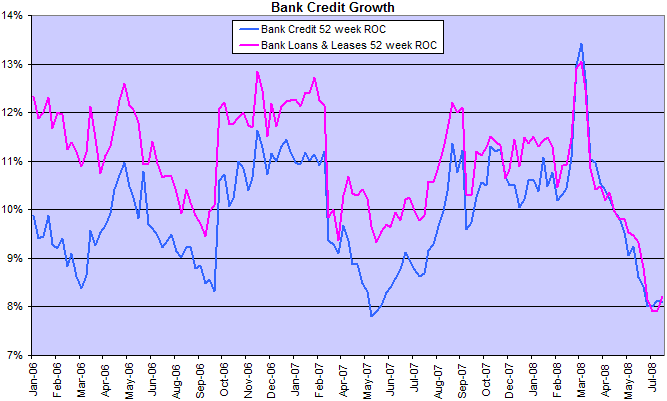 But the real credit squeeze is happening off-balance sheet, with huge contractions in mortgage-backed securities (MBS), collateralized debt obligations (CDOs) and asset backed securities (ABS).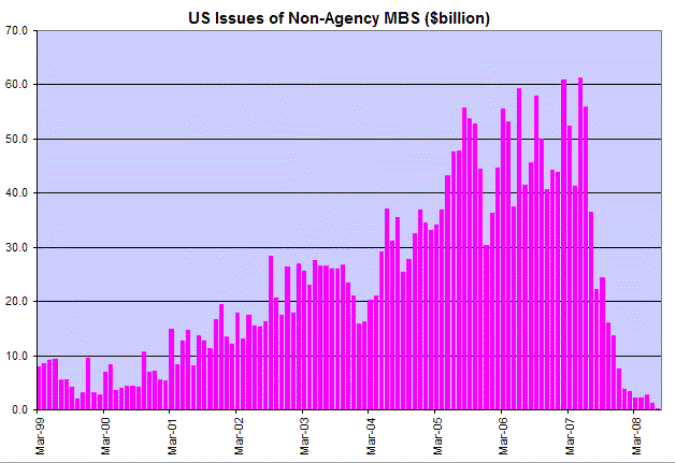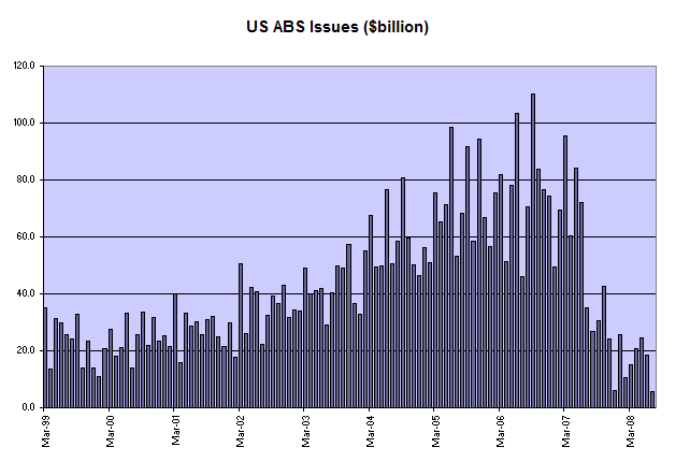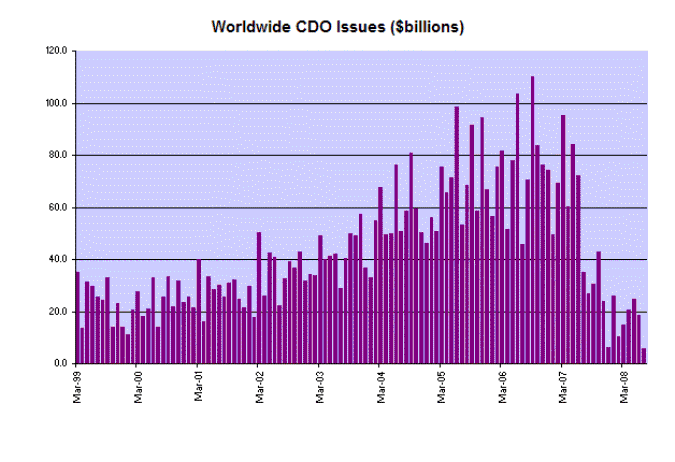 Consumer sentiment bounced slightly, but we are a long way from a recovery.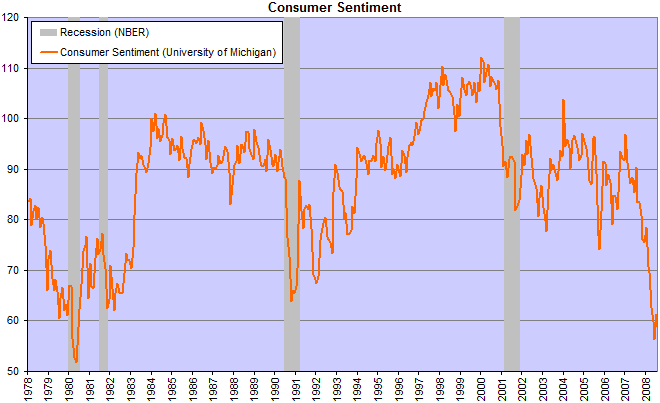 Pay your taxes but don't tip 'em — they're not doing that
good a job.

~ Kerry Packer, Australian billionaire renowned for
minimizing his taxes, as recalled by Paul Hogan.
To understand my approach, please read About The Trading Diary.