---
US hours worked show steady growth/ RBA hands tied
By Colin Twiggs
June 10, 2017 3:00 a.m. EDT (5:00 p.m. AEST)
Disclaimer
Please read the Disclaimer. I am not a licensed investment adviser.
Dow Jones Industrial Average continues to advance. Rising troughs on Twiggs Money Flow signal long-term buying pressure.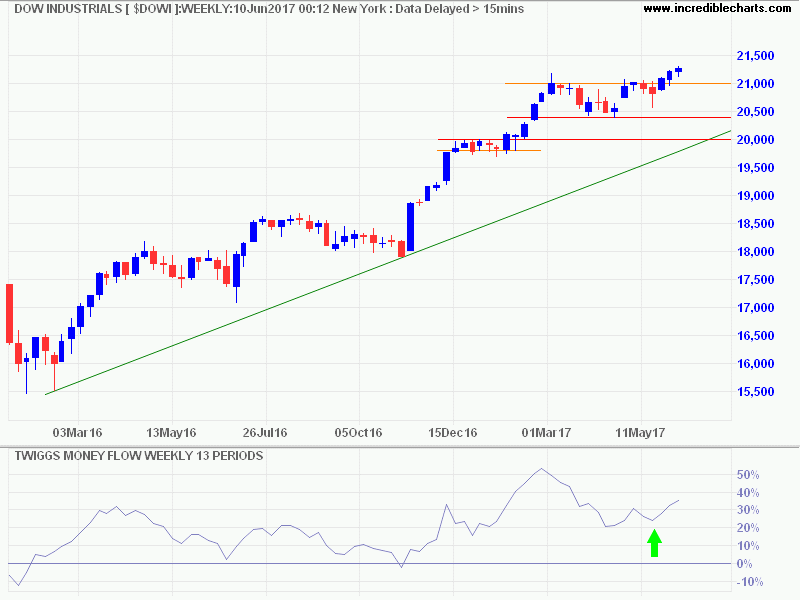 Dow Jones Transportation Average is slower, headed for a test of resistance at 9500. But recent breakout of Fedex above $200 is an encouraging sign and the index is likely to follow.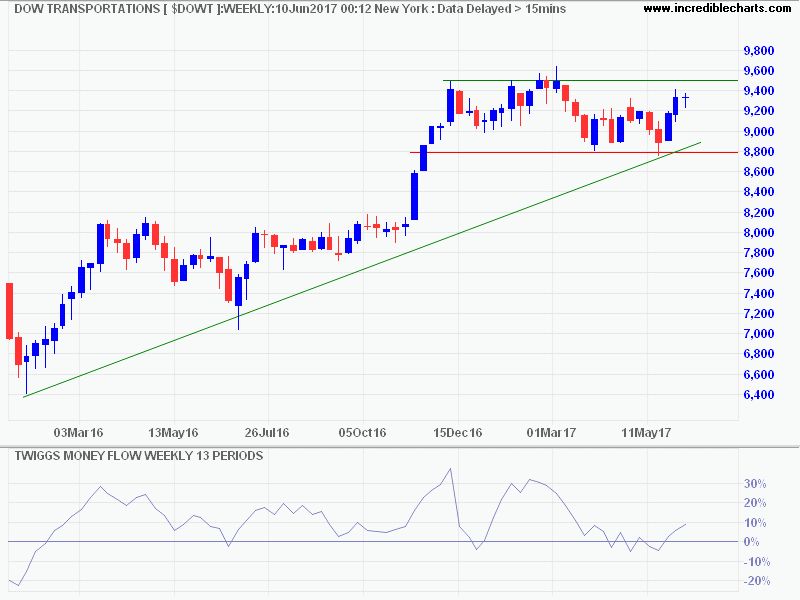 We are in stage III of a bull market, but this can last for several years.
Growth of total hours worked, calculated as Total Nonfarm Payroll multiplied by Average Hours worked, improved to 1.575% for the 12 months to May 2017.

And the April 2017 Leading Index, produced the Philadelphia Fed, is tracking at a healthy 1.64% (Decline below 1.0% often gives early warning of a slow-down; below 0.5% is more serious).

Australia: Hands tied
Falling wage rate growth suggests that we are headed for a period of low growth in employment and personal consumption.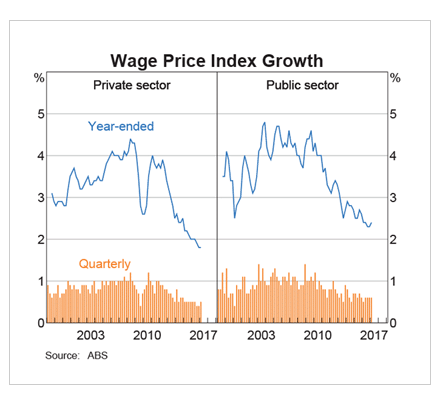 The impact is already evident in the Retail sector.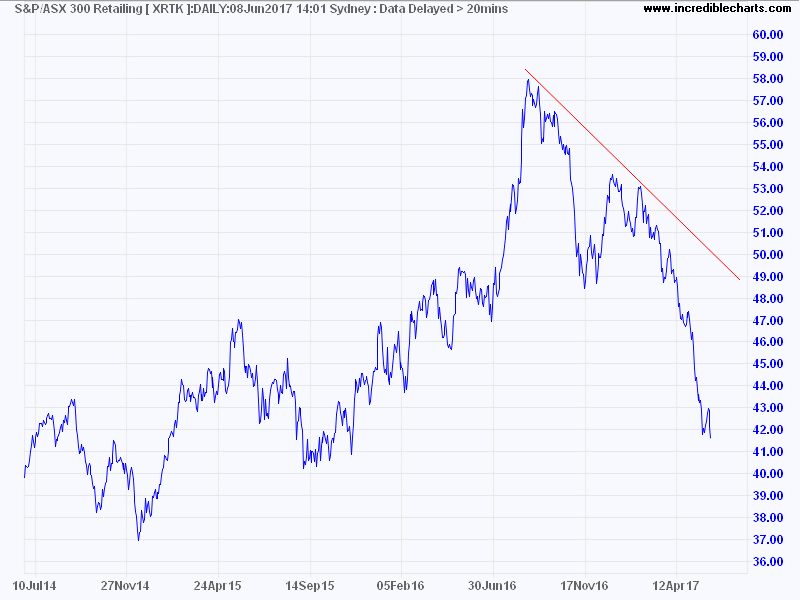 The RBA would normally intervene to stimulate investment and employment but its hands are tied. Lowering interest rates would aggravate the housing bubble. Household debt is already precariously high in relation to disposable income.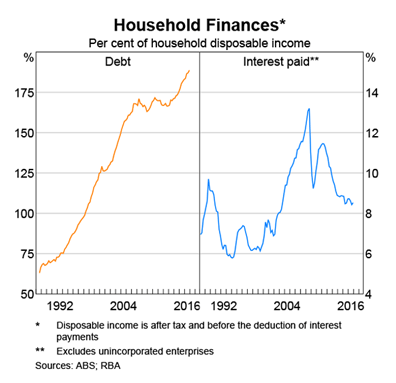 Like Mister Micawber in David Copperfield, we are waiting in the hope that something turns up to rescue us from our predicament. It's not a good situation to be in. If something bad turns up and the RBA is low on ammunition.
Annual income twenty pounds, annual expenditure nineteen nineteen and six, result happiness. Annual income twenty pounds, annual expenditure twenty pounds ought and six, result misery. The blossom is blighted, the leaf is withered, the god of day goes down upon the dreary scene, and — and in short you are for ever floored....

~ Mr. Micawber in Charles Dickens' David Copperfield