---
Iron ore slows ASX advance
By Colin Twiggs
April 21, 2017 8:30 p.m. ET (10:30 a.m. AEST)
Disclaimer
Please read the Disclaimer. I am not a licensed investment adviser.
Another short newsletter as I enjoy a long Easter break.
Dow Jones Industrial Average continues its shallow retracement below 21000, flagging buying pressure. Breakout above 21000 is likely and would offer an immediate target of 22000.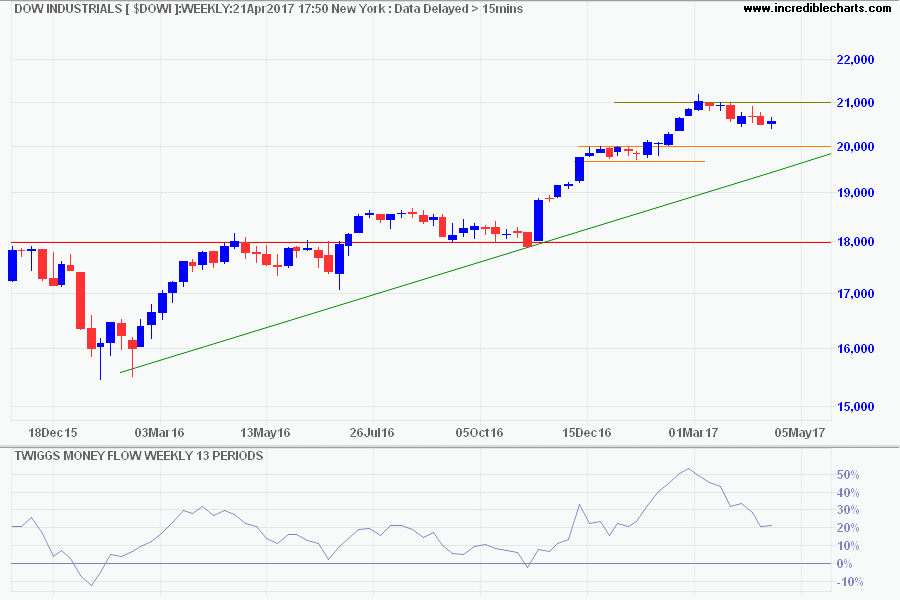 Dow Jones Transportation Average found support at 9000, suggesting another advance.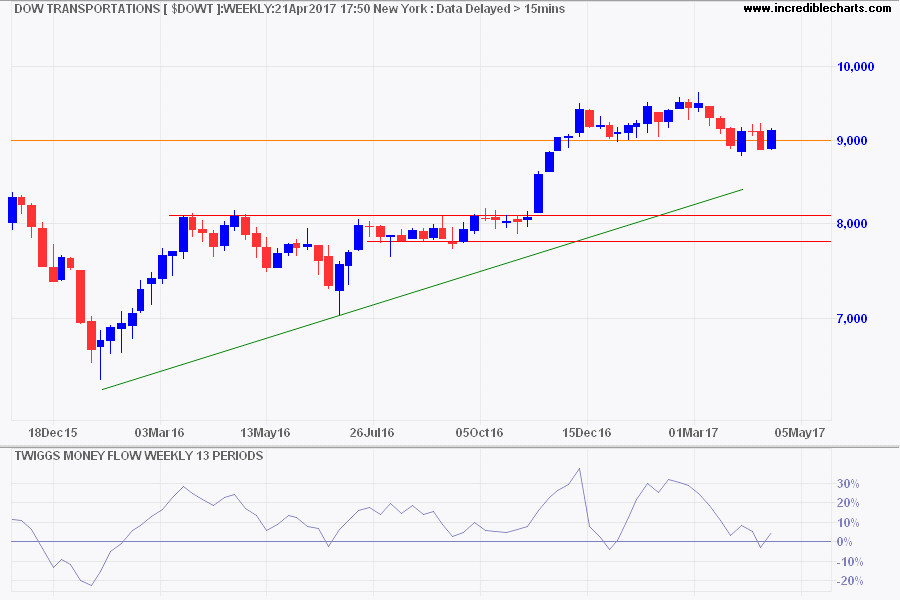 Although bellwether transport stock Fedex found support at 185, decline of Twiggs Money Flow below zero warns of long-term selling pressure. Follow-through below 185 would offer a target of 150.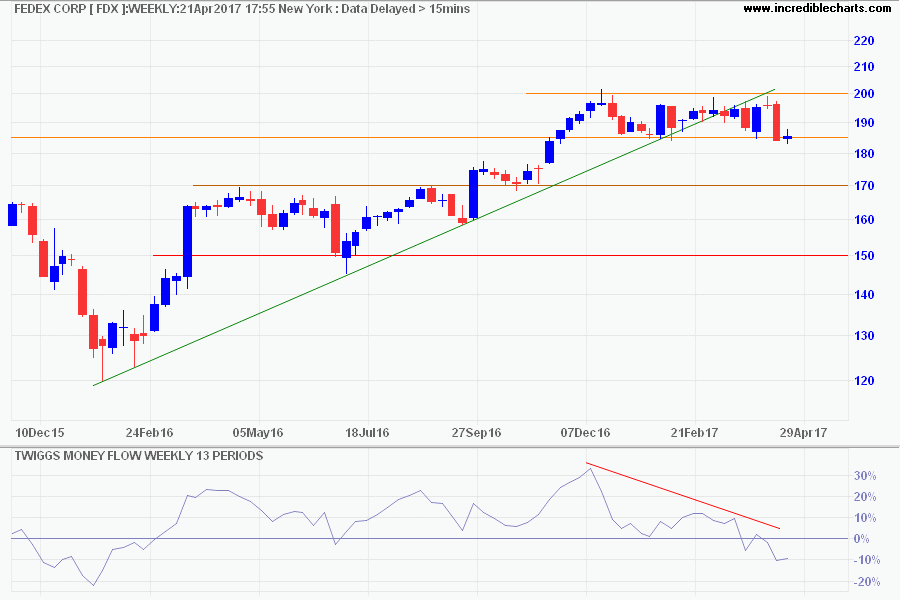 A Fedex reversal would warn that economic activity is slowing.
Australia
Iron ore found support at $60.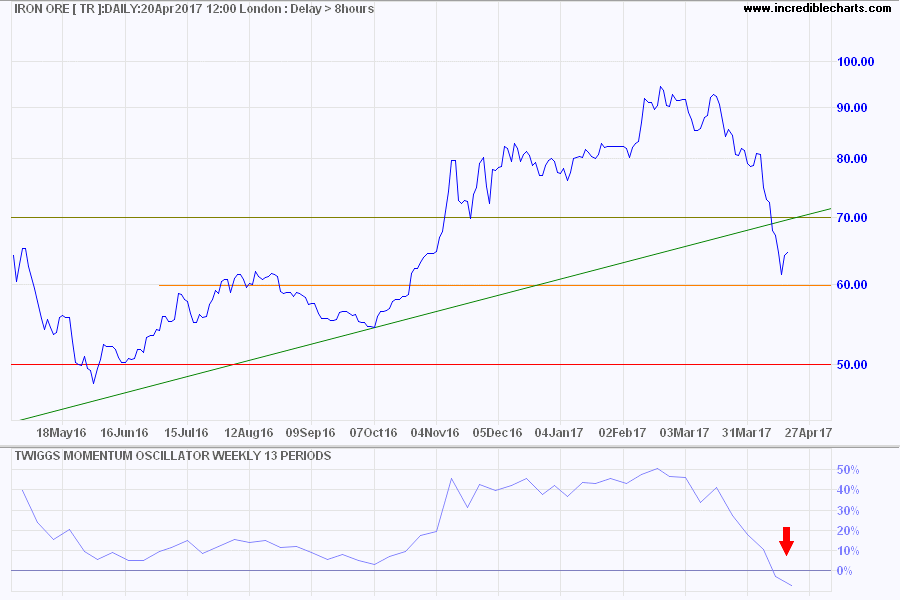 The ASX 300 Metals & Mining Index has taken some encouragement from the rally, with support at 2850. But bear rallies are normally short in duration and reverse sharply.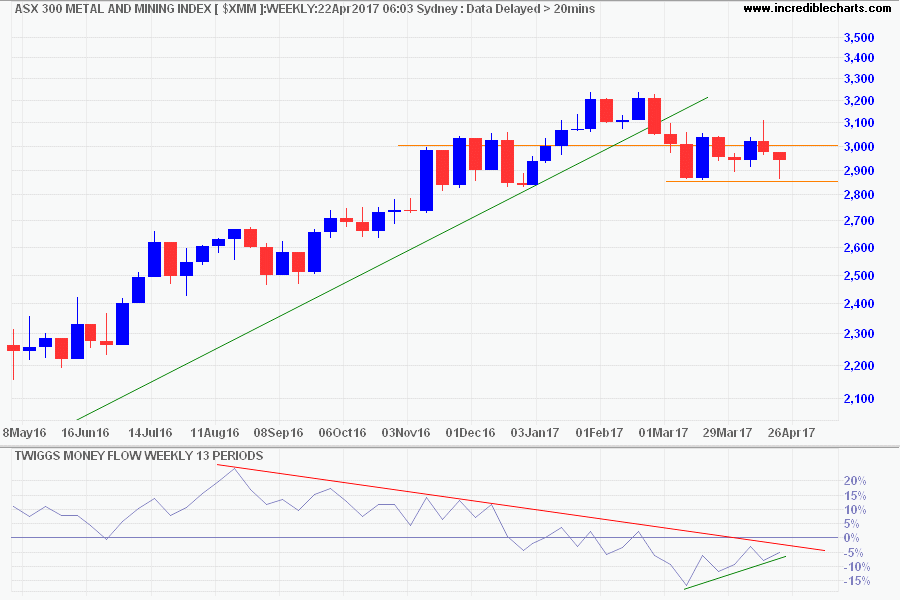 The ASX 200 advance has slowed after the recent sell-off in the resources sector. But rising Twiggs Money Flow still signals buying pressure and another attempt at 6000 seems likely.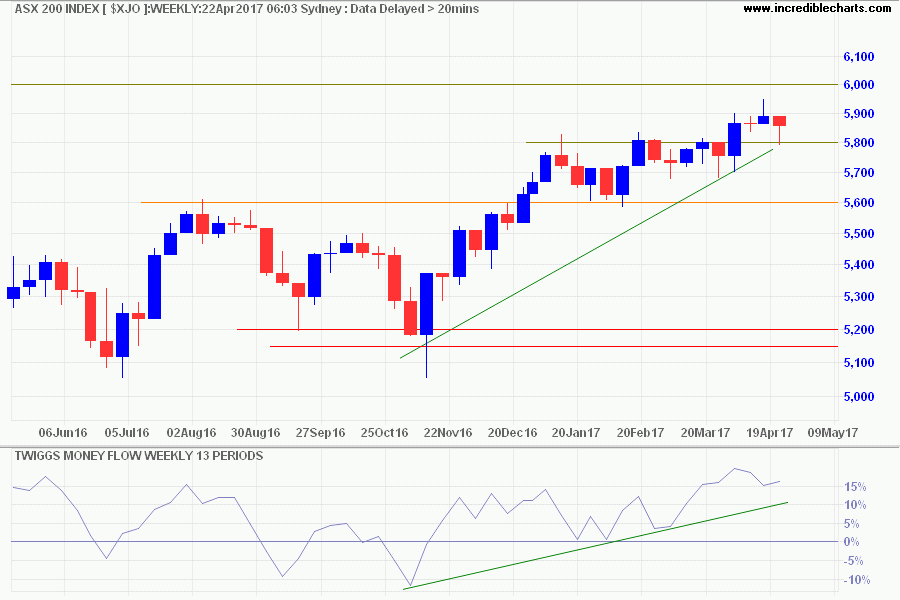 * Target medium-term: 5800 + ( 5800 - 5600 ) = 6000
ASX 300 Banks, the largest sector in the broad index, is consolidating above its new support level at 9000. Declining Twiggs Money Flow warns of medium-term selling pressure. Reversal below 8900 is unlikely but would warn of a correction.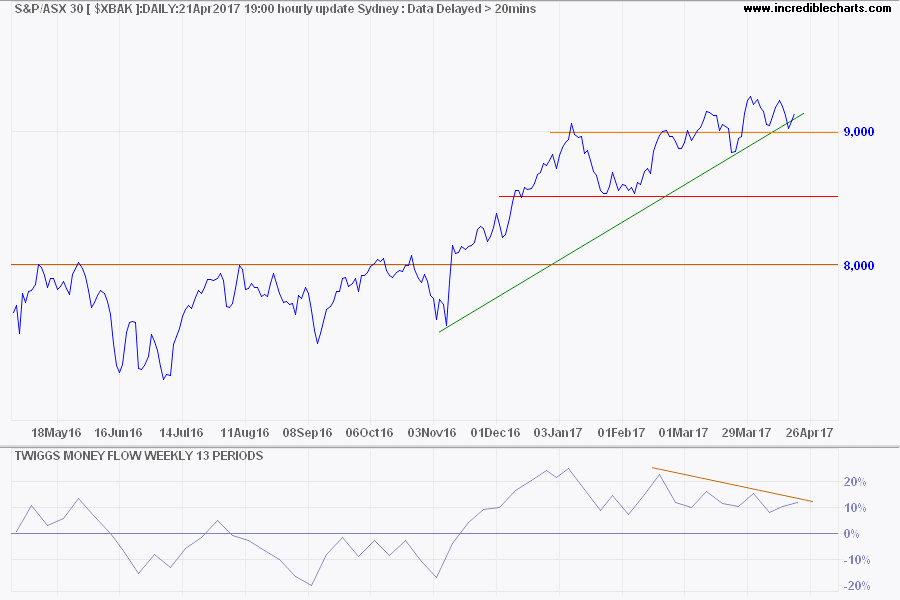 Bank exposure to residential mortgages is the Achilles heel of the Australian economy and APRA is likely to keep the pressure on banks to raise lending standards and increase capital reserves, which would lower return on equity.
Things are going to get a lot worse before they get worse.

~ Lily Tomlin