---
Fedex bucks the trend
By Colin Twiggs
April 13, 2017 3:00 a.m. ET (5:00 p.m. AEST)
Disclaimer
Please read the Disclaimer. I am not a licensed investment adviser.
A short update this week as I am taking a long break over Easter.
Dow Jones Industrial Average is consolidating below 21000. Shallow retracement flags buying pressure. Breakout above 21000 is likely and would offer an immediate target of 22000.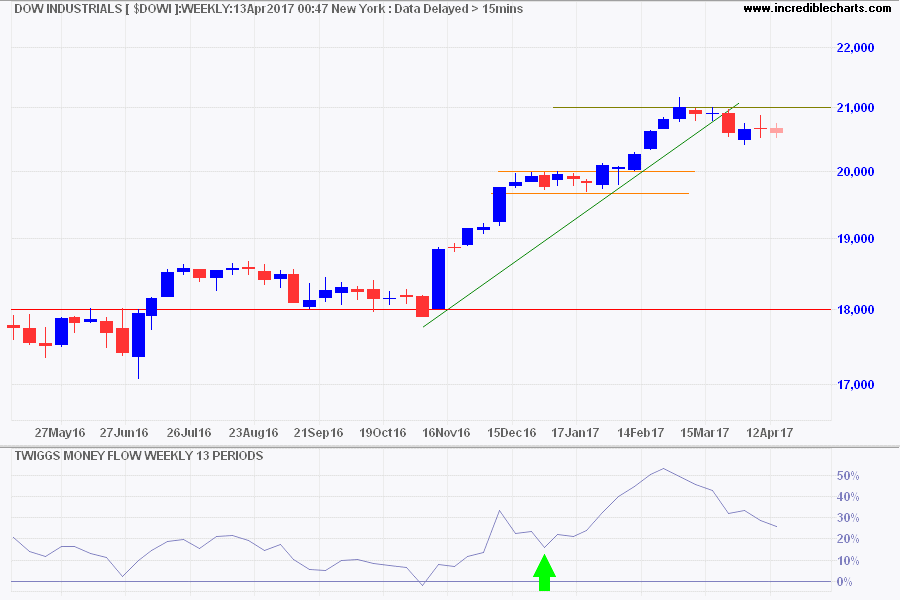 Economic news is good, with the Freight Transport Services Index recording a new high of 126.4.

But bellwether Transport stock Fedex is falling. Twiggs Money Flow below zero signals selling pressure and reversal of Fedex below support at 185 would warn of a correction.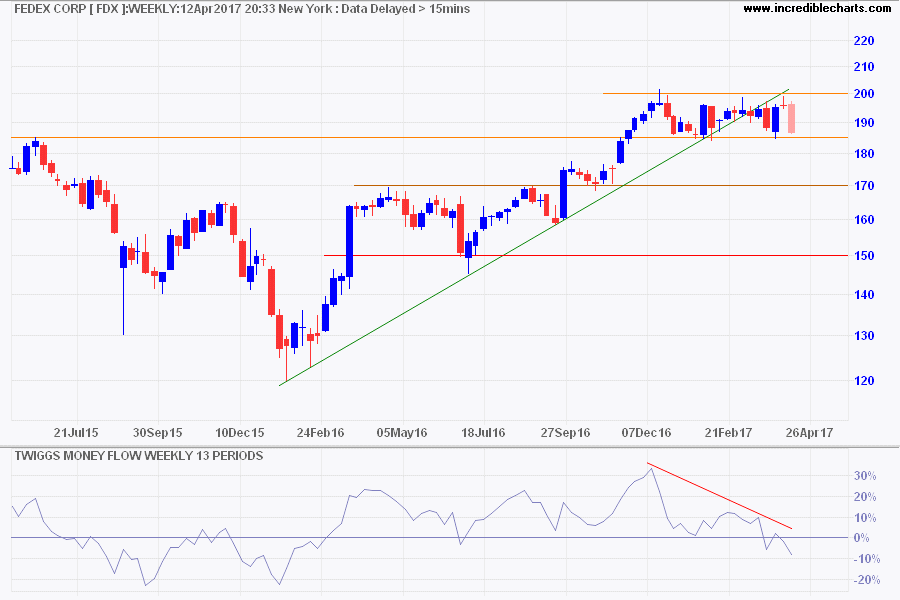 I find Fedex to be a reliable indicator of US economic activity and would view a down-turn with concern. Not enough to call a market top but enough to put me on guard.
Australia
Aust jobs growth - strong in public admin and construction and soft in transport and retail pic.twitter.com/8arOB8Nyyr

— Shane Oliver (@ShaneOliverAMP) April 13, 2017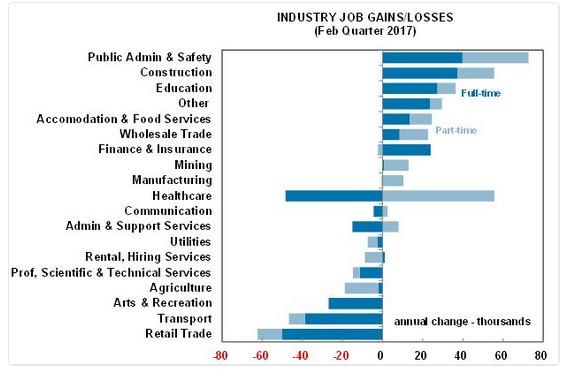 Australia is celebrating good recent job gains but not in the right sectors. Lackluster performance in (bellwether) Transport and Retail sectors suggest vulnerability.
The ASX 200 retreated today, possibly affected by Discussion on social media of errors in the latest ABS jobs data. Selling pressure on the index appears to be short-term and respect of the rising trendline would signal another test of resistance at 6000.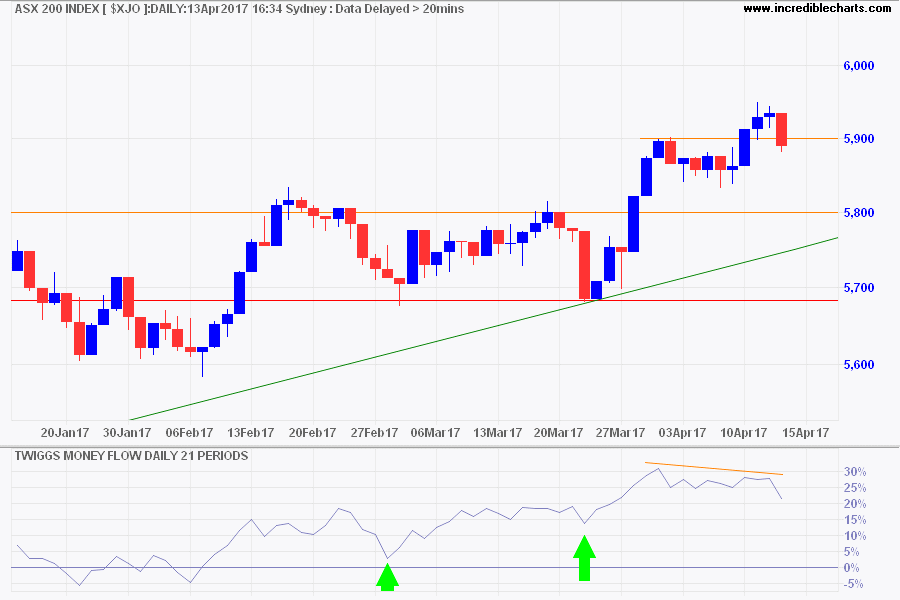 Nothing much to worry about provided the bank rally continues.
I wish you a peaceful Easter holiday.
The habit of ubiquitous interventionism, combining pinprick strikes by precision weapons with pious invocations of high principle, would lead us into endless difficulties. Interventions must be limited in number and overwhelming in their impact.

~ Margaret Thatcher: Statecraft (2002)