---
S&P 500 still flaky
By Colin Twiggs
February 22nd, 2016 3:00 a.m. EDT (7:00 p.m. AEST)
Advice herein is provided for the general information of readers and does not have regard to any particular person's investment objectives, financial situation or needs. Accordingly, no reader should act on the basis of any information contained herein without first having consulted a suitably qualified financial advisor.
From Howard Silverblatt at S&P Indices:
"With almost 90% of the Q4 2015 earnings reported, 67.6% of the issues are beating estimates (the historical rate is two-thirds), but only 36.8% beat As Reported GAAP rule based earnings estimates and less than half, 46.8%, beat sales estimates.

Explained 'responsibility' for any short fall on the cost side includes currency costs and a growing list of special one-time items (never to be repeated, of course). On the income side, helping earnings, are the 'difficult decisions made' by companies under the heading of cost-cutting (as layoffs and location changes appear to be on the rise)."
As Reported 12-Month Earnings Per Share (EPS) for the S&P 500 has fallen 12.5% from its Q3 2014 high, with 88.5% of companies having reported.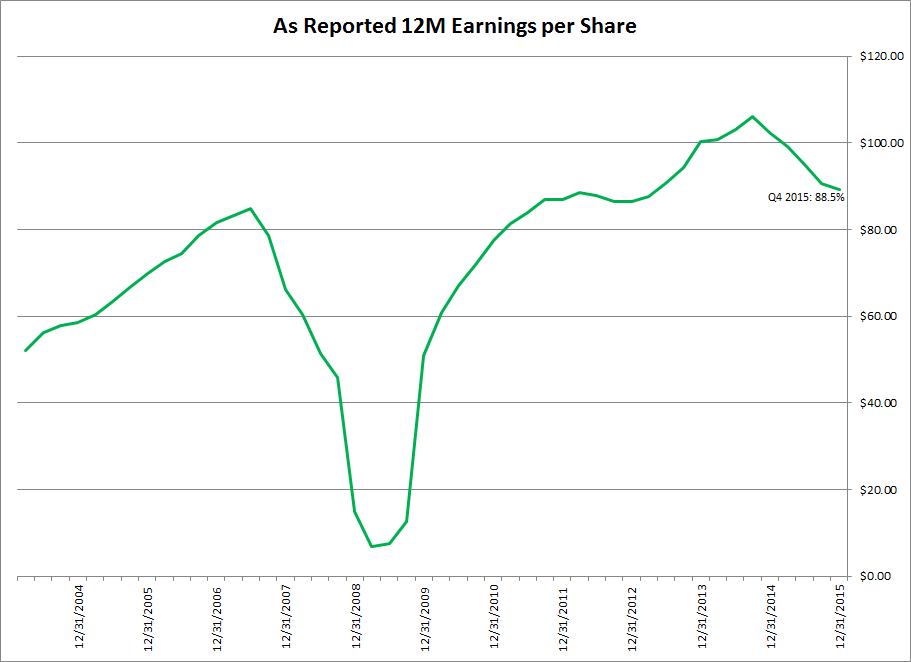 While same-quarter sales will fall an estimated 2.6% in December 2015.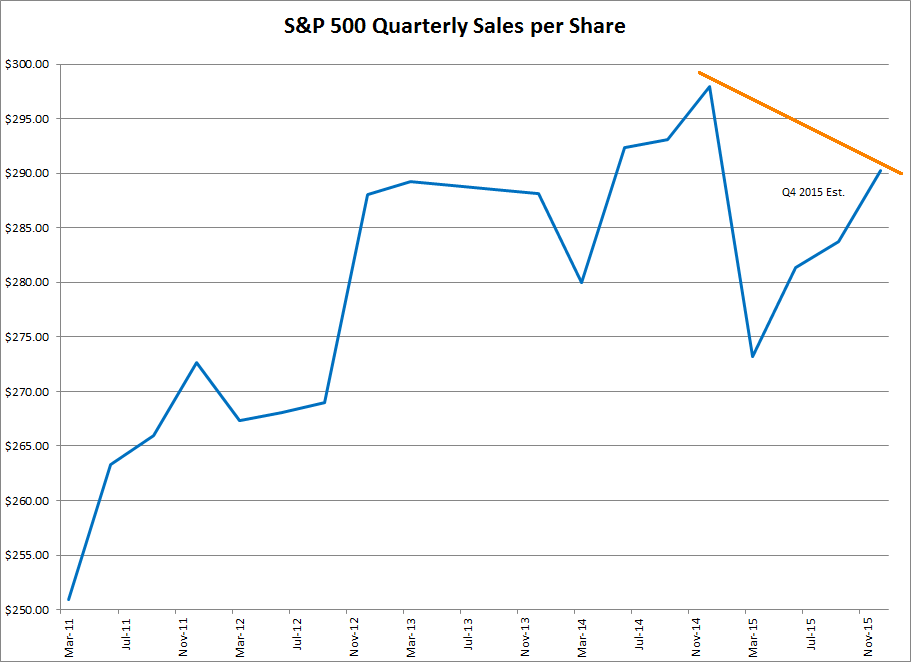 Manufacturing activity is declining, with the PMI Composite index below 50 signaling contraction.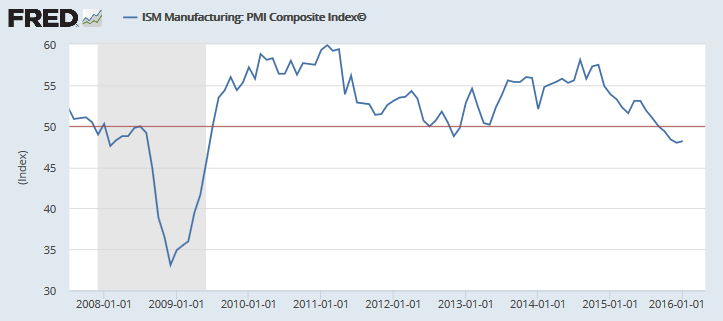 Growth in the Freight Transportation Services Index has also slowed.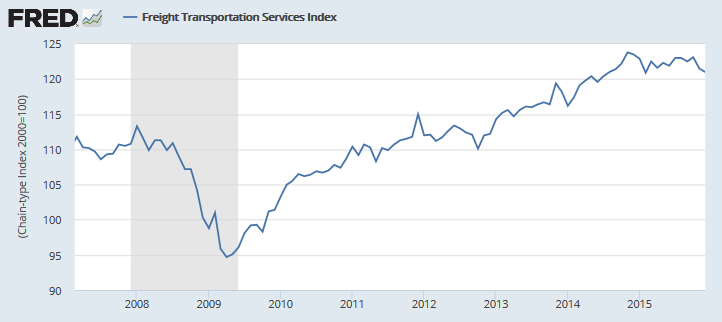 But electricity production recovered from its alarming downward spike in December last year.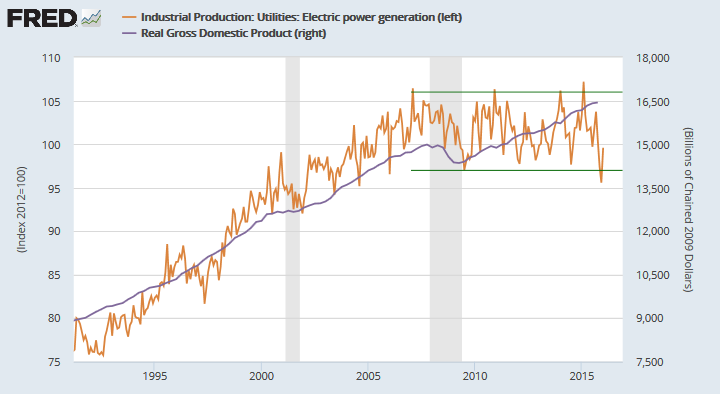 The jobs market remains bouyant, with annual manufacturing earnings growth rising 2.5%.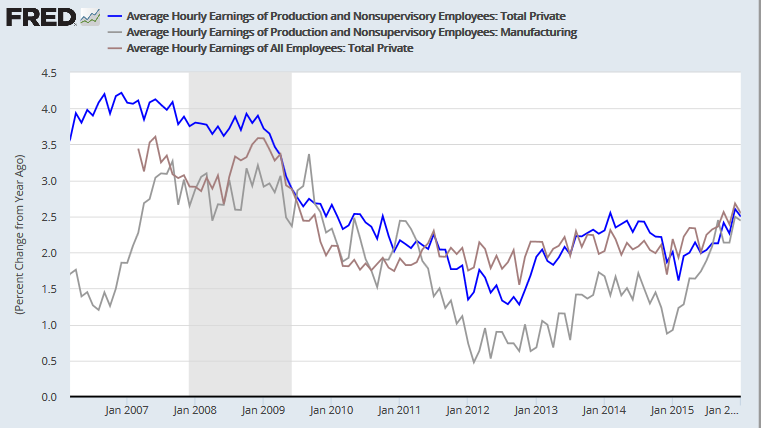 Inflation has kicked upwards as a result.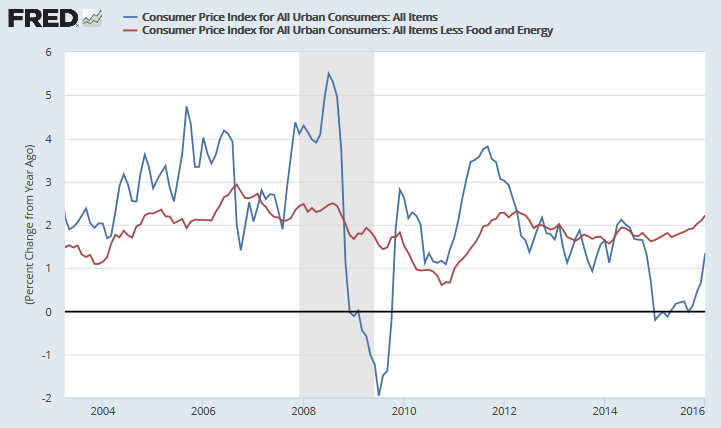 While profit margins are likely to remain under pressure.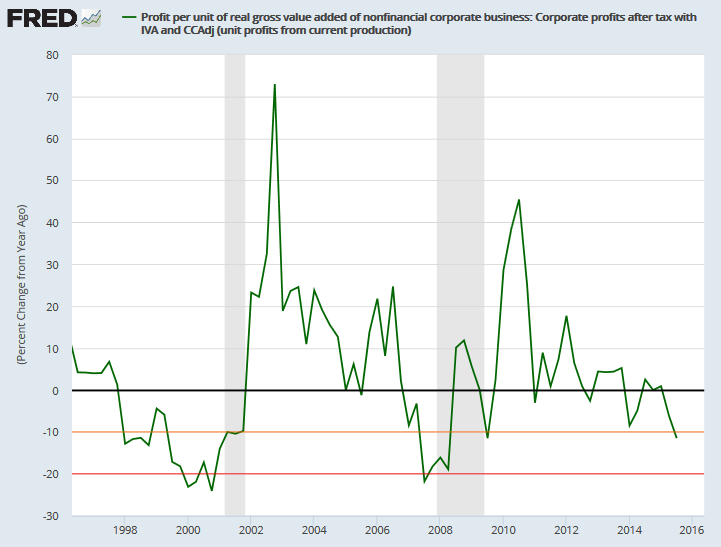 Light vehicle and retail sales are holding their own.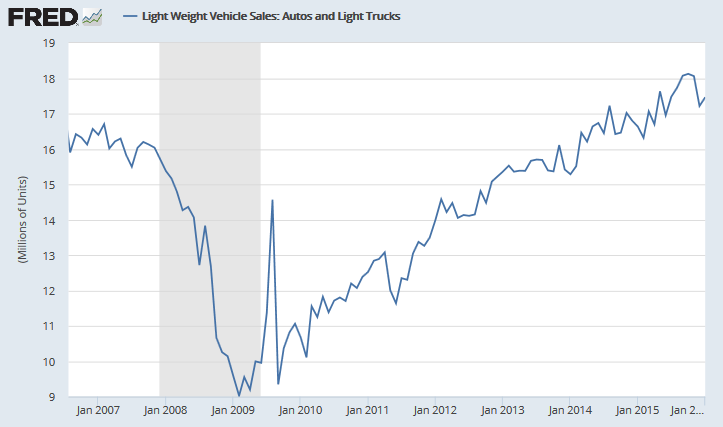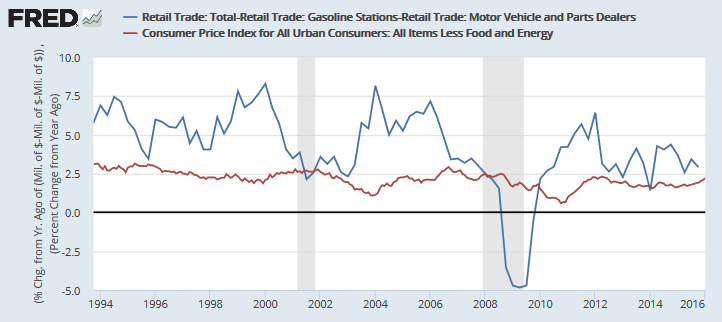 And bank lending continues to post steady growth.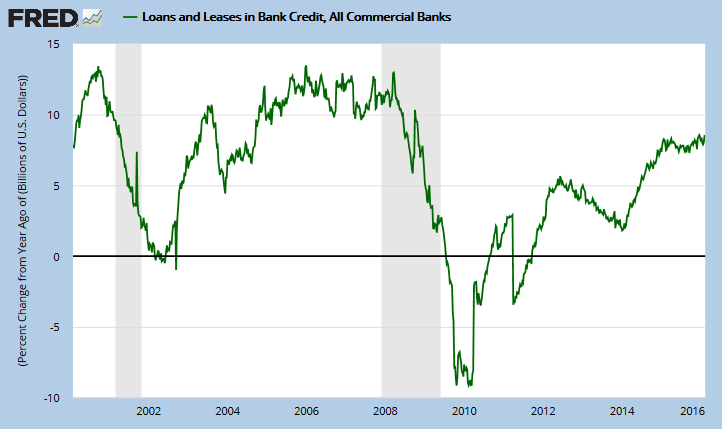 But net interest margins have fallen below their 2007 lows.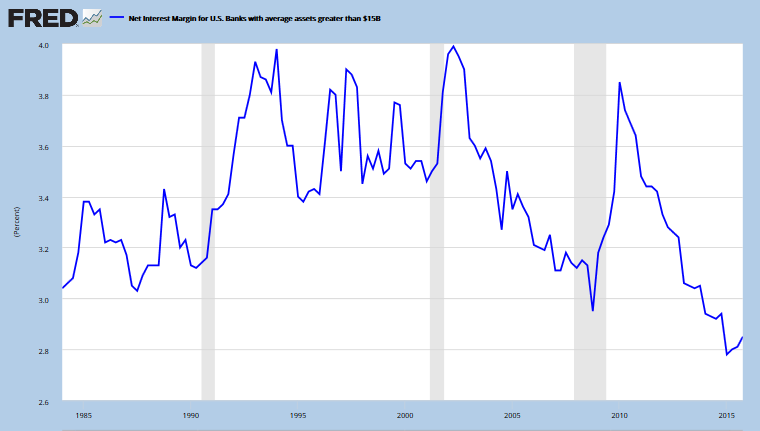 With rising spreads warning of a credit squeeze.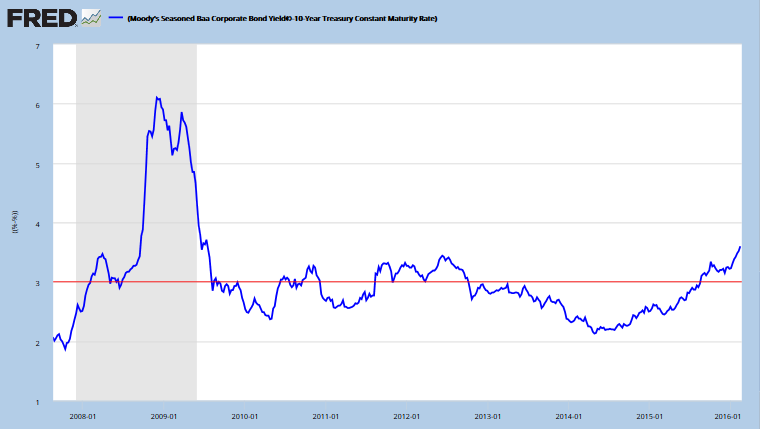 Conclusion
Sales levels are reasonably healthy, but rising wages and competition from imports is putting pressure on profits. Rising credit spreads and falling margins suggest all is not well in the banking sector, which could impact on broader economic activity.
Housing starts remain slow.
Only when the housing sector (eventually) revives can we expect to see a full recovery.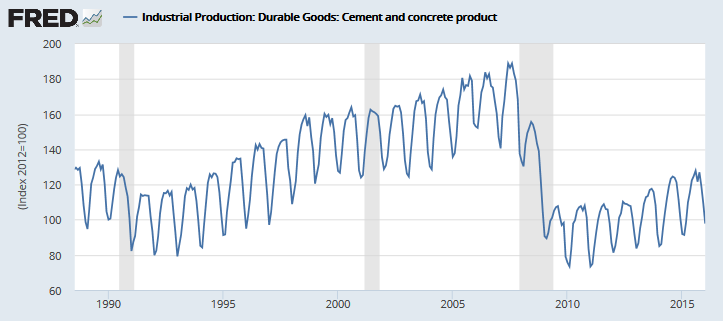 I am more scared now that I was at any point since I began trading, because I recognize how ephemeral success can be in this business. I know that to be successful, I have to be frightened. My biggest hits have always come after I have had a great period and I started to think that I knew something.

~ Paul Tudor Jones
Disclaimer
Porter Private Clients Pty Ltd, trading as Research & Investment ("R&I"), is a Corporate Authorized Representative (AR Number 384 397) of Andika Pty Ltd which holds an Australian Financial Services Licence (AFSL 297069).
The information on this web site and in the newsletters is general in nature and does not consider your personal circumstances. Please contact your professional financial adviser for advice tailored to your needs.
R&I has made every effort to ensure the reliability of the views and recommendations expressed in the reports published on its websites and newsletters. Our research is based upon information known to us or which was obtained from sources which we believe to be reliable and accurate.
No guarantee as to the capital value of investments, nor future returns are made by R&I. Neither R&I nor its employees make any representation, warranty or guarantee that the information provided is complete, accurate, current or reliable.
You are under no obligation to use these services and should always compare financial services/products to find one which best meets your personal objectives, financial situation or needs.
To the extent permitted by law, R&I and its employees, agents and authorised representatives exclude all liability for any loss or damage (including indirect, special or consequential loss or damage) arising from the use of, or reliance on, any information. If the law prohibits the exclusion of such liability, such liability shall be limited, to the extent permitted by law, to the resupply of the said information or the cost of the said resupply.
Important Warning About Simulated Results
Research & Investment (R&I) specialise in developing, testing and researching investment strategies and systems. Within the R&I web site and newsletters, you will find information about investment strategies and their performance. It is important that you understand that results from R&I research are simulated and not actual results.
No representation is made that any investor will or is likely to achieve profits or losses similar to those shown.
Simulated performance results are generally prepared with the benefit of hindsight and do not involve financial risk. No modeling can completely account for the impact of financial risk in actual investment. Account size, brokerage and slippage may also diverge from simulated results. Numerous other factors related to the markets in general or to the implementation of any specific investment system cannot be fully accounted for in the preparation of simulated performance results and may adversely affect actual investment results.
To the extent permitted by law, R&I and its employees, agents and authorised representatives exclude all liability for any loss or damage (including indirect, special or consequential loss or damage) arising from the use of, or reliance on, any information offered by R&I whether or not caused by any negligent act or omission.