---
Dow and S&P 500 find support
By Colin Twiggs
August 12th, 2014 3:30 am EDT (5:30 pm AEST)
These extracts from my trading diary are for educational purposes. Any advice contained therein is provided for the general information of readers and does not have regard to any particular person's investment objectives, financial situation or needs and must not be construed as advice to buy, sell, hold or otherwise deal with any securities or other investments. Accordingly, no reader should act on the basis of any information contained therein without first having consulted a suitably qualified financial advisor. Full terms and conditions can be found at Terms of Use.
Dow Jones Industrial Average continues to test medium-term support at the December high of 16500. Breach of support would warn of a correction to the primary trendline — at 16000 — while respect of support would indicate another attempt at 17000. Failure of primary support at 15400/15600 remains unlikely, but would warn of reversal to a down-trend. Completion of another 13-week Twiggs Money Flow trough above zero would suggest long-term buying pressure and another primary advance.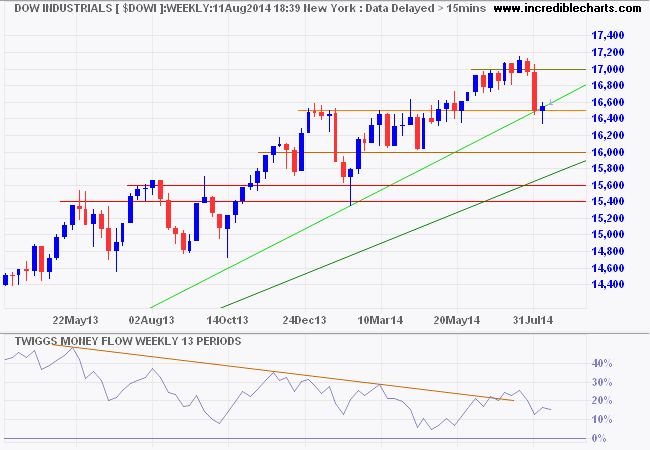 * Target calculation: 16500 + ( 16500 - 15500 ) = 17500
The S&P 500 found support at 1900. Recovery above 1950 would suggest another advance. Breach of primary support at 1750 remains unlikely. Completion of a higher trough on 13-week Twiggs Money Flow, with recovery above 32%, would indicate that buyers are back in control.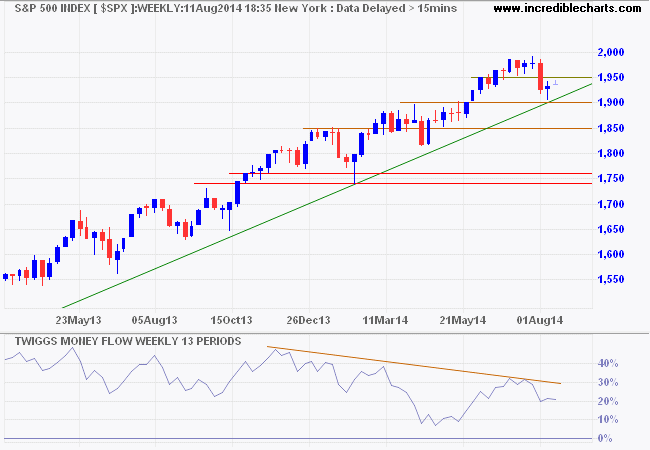 * Target calculation: 1500 + ( 1500 - 750 ) = 2250
The CBOE Volatility Index (VIX) retreated from its recent high, suggesting continuation of the bull market.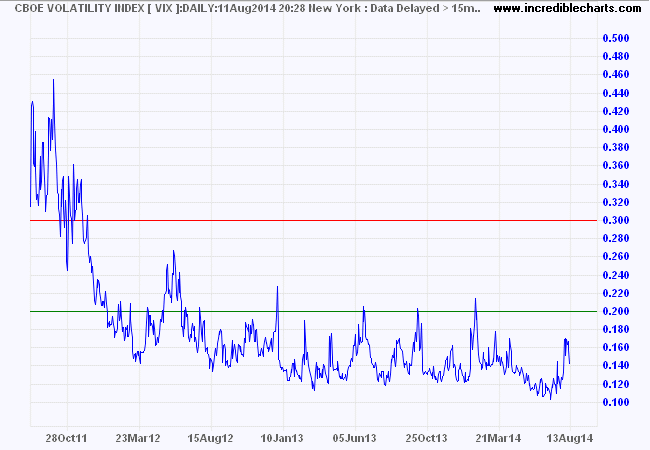 We have forty million reasons for failure, but not a single excuse.

~ Rudyard Kipling