---
Gold rallies as inflation expectations rise
By Colin Twiggs
July 3rd, 2014 2:30 a.m. EDT (4:30 p.m. AEST)
These extracts from my trading diary are for educational purposes. Any advice contained therein is provided for the general information of readers and does not have regard to any particular person's investment objectives, financial situation or needs and must not be construed as advice to buy, sell, hold or otherwise deal with any securities or other investments. Accordingly, no reader should act on the basis of any information contained therein without first having consulted a suitably qualified financial advisor. Full terms and conditions can be found at Terms of Use.
Overview:
Treasury yields are recovering
Inflation expectations rise
The Dollar weakens
Gold rallies
Interest Rates and the Dollar
The yield on ten-year Treasury Notes found support at 2.50 percent. Recovery above 2.65 would suggest the correction is over, offering a medium-term target of 2.80 and long-term of 3.00 percent. 13-Week Twiggs Momentum below zero continues to indicate weakness. Reversal below 2.40 would signal a decline to 2.00 percent* — confirmed if yield follows through below 2.40 percent.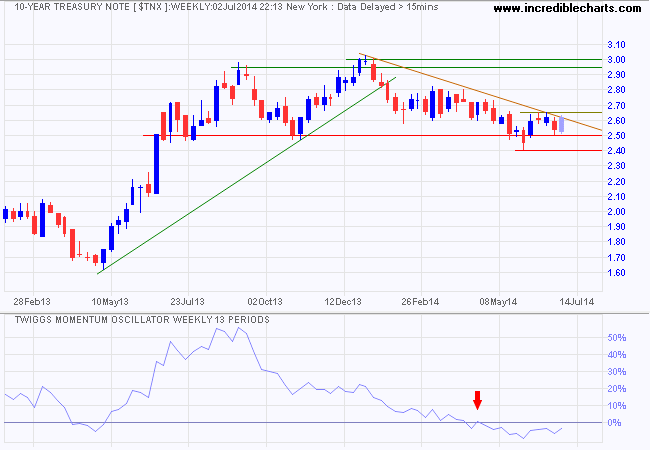 * Target calculation: 2.50 - ( 3.00 - 2.50 ) = 2.00
Long-term inflation expectations, indicated by 10-Year Treasury Yields minus 10-Year Inflation-Indexed (TIPS) Yields below, turned upward after 12-month CPI jumped to 1.8 percent in May, but are still range-bound between 2.0 and 2.50 percent.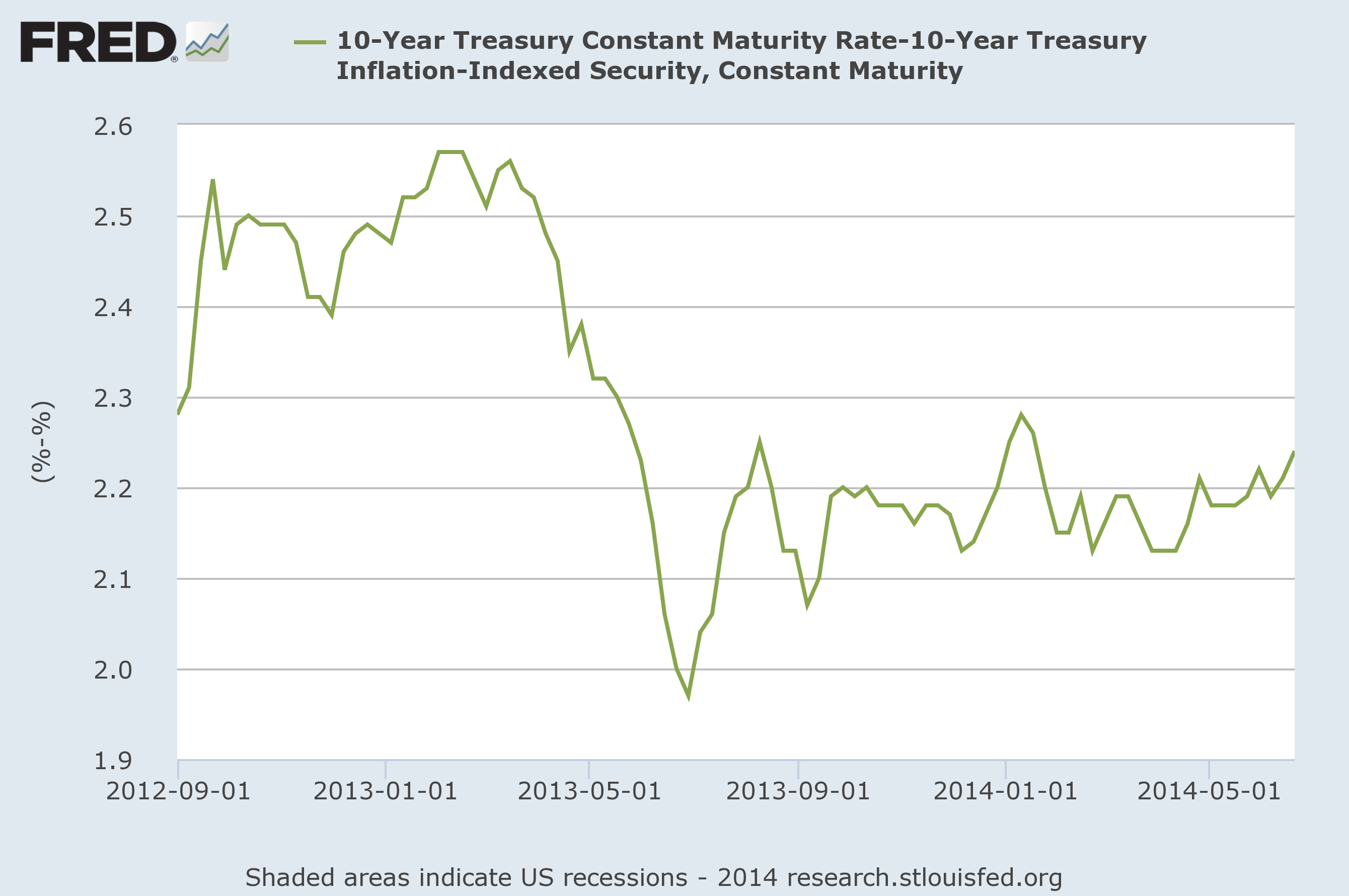 The Dollar Index continues to head for primary support at 79.00 after retreating below 80.50. Respect of zero by 13-week Twiggs Momentum warns of continuation of the primary down-trend. Recovery above 80.50 is unlikely at present, but would suggest an advance to 81.50.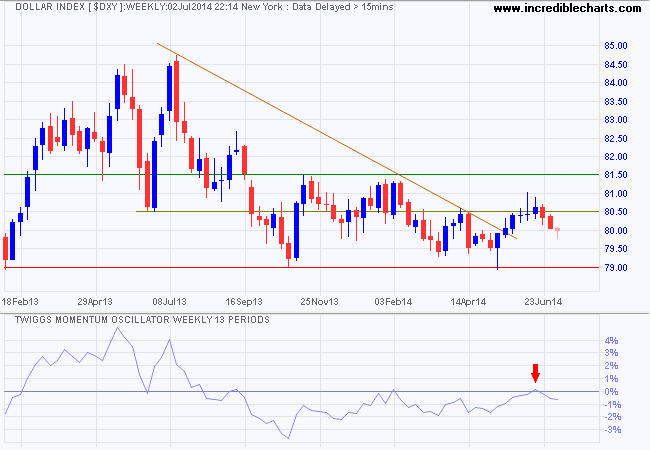 Gold
Gold is testing medium-term resistance at $1325/$1330. Breakout would signal a test of $1400. Recovery of 13-week Twiggs Momentum above zero hints at a primary up-trend; breakout above $1400 would confirm. Retreat below $1280 is unlikely, but would warn of the opposite; confirmed if support at $1240 is breached.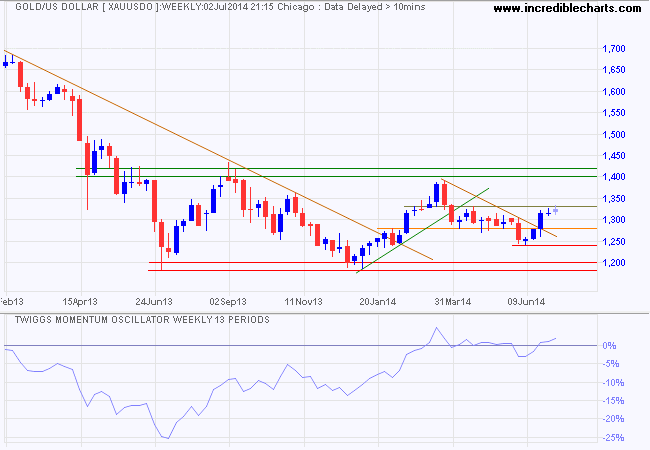 ....on the planet Earth, man had always assumed that he was more intelligent than dolphins because he had achieved so much — the wheel, New York, wars and so on — whilst all the dolphins had ever done was muck about in the water having a good time. But conversely, the dolphins had always believed that they were far more intelligent than man — for precisely the same reasons.

~ Douglas Adams, The Hitchhiker's Guide to the Galaxy