---
S&P500 recovers as bond yields rise, but TSX weakens
By Colin Twiggs
June 11th, 2013 3:30 am EDT (5:30 pm AET)
These extracts from my trading diary are for educational purposes. Any advice contained therein is provided for the general information of readers and does not have regard to any particular person's investment objectives, financial situation or needs and must not be construed as advice to buy, sell, hold or otherwise deal with any securities or other investments. Accordingly, no reader should act on the basis of any information contained therein without first having consulted a suitably qualified financial advisor. Full terms and conditions can be found at Terms of Use.
10-Year Treasury yields respected support at 2.00%, confirming the primary up-trend. Only breakout above 4.00% would end the 31-year secular bear-trend, but a rise to there would result in an almost 50% loss for bondholders. Rising yields reflect market expectations that the economy will recover and the Fed will curtail further quantitative easing.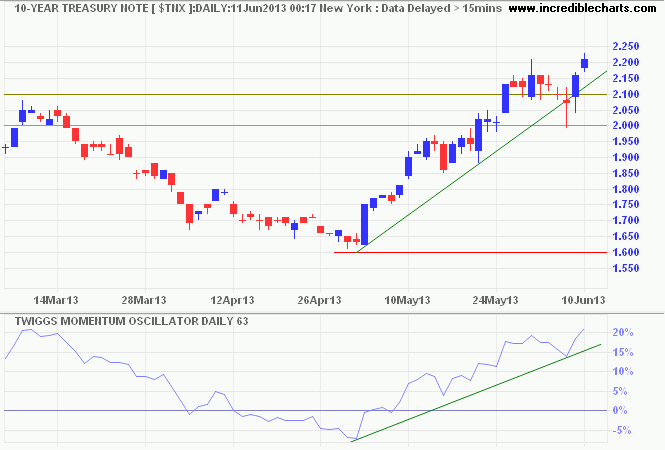 The S&P 500 respected support at 1600 and is headed for a test of the upper channel around 1700. Reversal below support at 1600 is now unlikely, but would warn of a correction.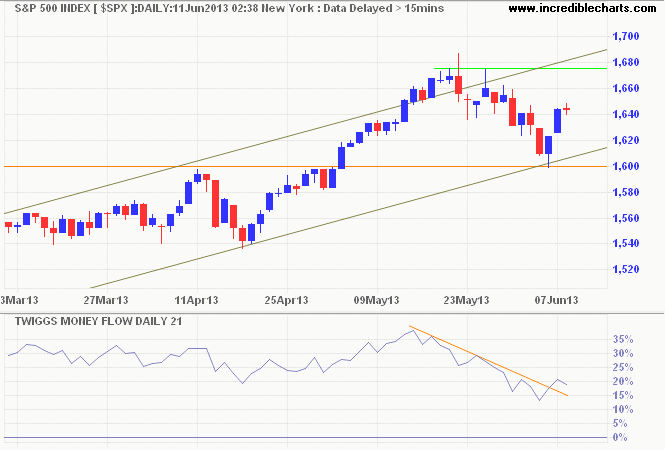 The VIX is rising, but remains in the green zone, below 20.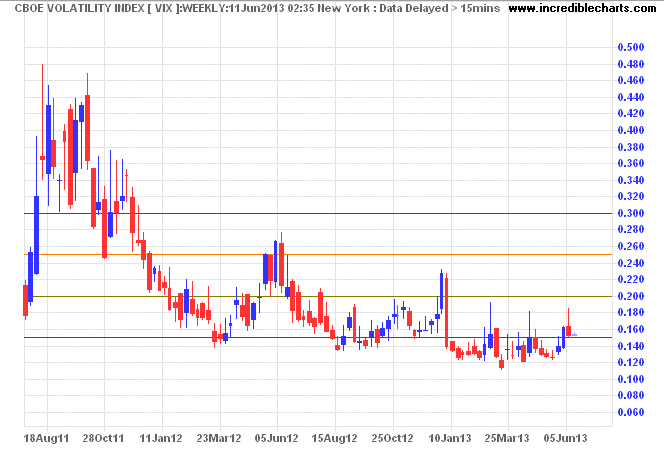 The TSX Composite reversed below support at 12500, indicating weakness. Follow-through below last week's low would suggest a test of primary support at 11900/12000. Bearish divergence on 13-week Twiggs Money Flow warns of selling pressure.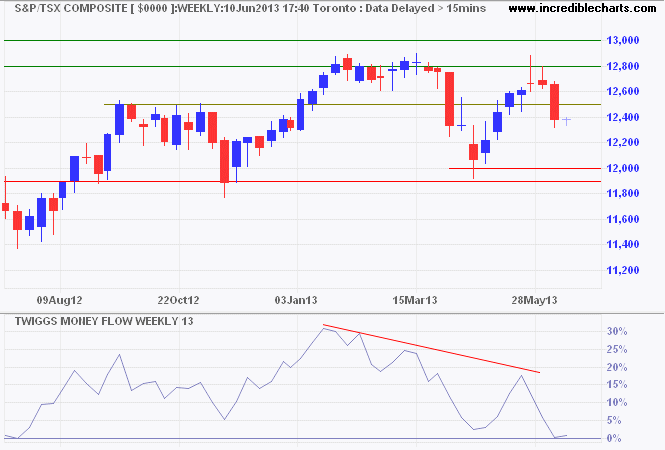 Profits can be made safely only when the opportunity is available and not just because they happen to be desired or needed......Willingness and ability to hold funds uninvested while awaiting real opportunities is a key to success in the battle for investment survival.

~ Gerald Loeb