---
Expanding debt: Dousing the flames with gasoline
By Colin Twiggs
March 15th, 2013 11:00 p.m. ET (2:00 p:m AET)
These extracts from my trading diary are for educational purposes. Any advice contained therein is provided for the general information of readers and does not have regard to any particular person's investment objectives, financial situation or needs and must not be construed as advice to buy, sell, hold or otherwise deal with any securities or other investments. Accordingly, no reader should act on the basis of any information contained therein without first having consulted a suitably qualified financial advisor. Full terms and conditions can be found at Terms of Use.
We are now in the fifth year of recovery from the worst financial crisis in 50 years — fueled by expanding household debt, rising from 50% of GDP in the 1980s to close to 100% in 2008. Contraction since the GFC has brought US household debt back to 80% of GDP....
But a worrying sign is that consumer debt has started to rise
And Steve Keen points out that margin debt is also rising, fueling the latest stock market rally.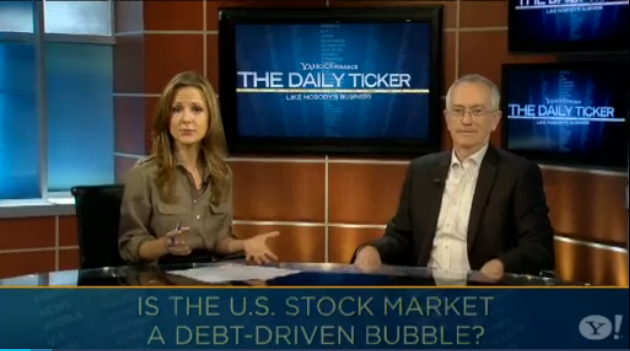 [click on the image to view the video in a separate window]
Holding interest rates at artificially low levels for an extended period risks fueling another credit bubble. The Fed/central bank needs to react quickly to expanding credit in any area of the economy. We all hope for a recovery, but it must be sustainable — with consumption fueled by rising employment rather than rising debt — and not another debt-fueled boom-then-bust.
More....
For all the information schools impart, most are not very successful at raising students' IQs, but many schools are very good at making their students more disciplined. And self-discipline, it turns out, is the only way to get through life in one piece; it is the trait most consistently correlated with life success.

~ Glenn Kelman: What Victorians Got Right About Schools And Silicon Valley Has Wrong