---
Important Update for Incredible Charts Users
By Colin Twiggs
November 29th, 2012 3:00 a.m. ET (7:00 p.m. AEDT)
We have made progress with the new tiered subscription options and automated login. Here are the latest changes that affect you:
Free trials expire November 30th
Extended free trials over the past few months are about to expire with the introduction of the new subscription options.
New subscriptions from only $5.95 per month
Subscriptions, starting from only $5.95 per month, are now available on Incredible Charts website.
ASX free data
ASX free users are also affected by the latest changes, with free updates of ASX data delayed until 10:00 am the next day. We hope that more active users will take advantage of the budget packages on offer. All include premium indicators, premium stock screen filters and no advertising.
Sign up now and save 50% for the next 6 months
Sign up for any subscription option by December 15th and save 50% off the listed price for the next 6 months.
Click here to find out more: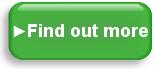 Alternatively, go to the Subscribe link at the top of Incredible Charts home page.
Thank you
Thank you for your patience during the transition to our new membership system. We hope that you benefit from the new features.
Yours Sincerely,
Colin Twiggs
The expectations of life depend upon diligence. The craftsman that would perfect his work must first sharpen his tools.

~ The Analects of Confucius