---
Forex Update
By Colin Twiggs
August 30th, 2012 3:30 a.m. ET (5:30 p:m AET)
These extracts from my trading diary are for educational purposes and should not be interpreted as investment or trading advice. Full terms and conditions can be found at Terms of Use.
A monthly chart shows the euro testing long-term support at $1.20 against the greenback. Recovery above the steeply descending trendline would indicate another test of the upper triangle border, while failure of support would indicate long-term re-alignment. Indications, from president Mario Draghi, that the ECB will further expand its balance sheet explains euro weakness, but similar moves by the Fed would restore the status quo.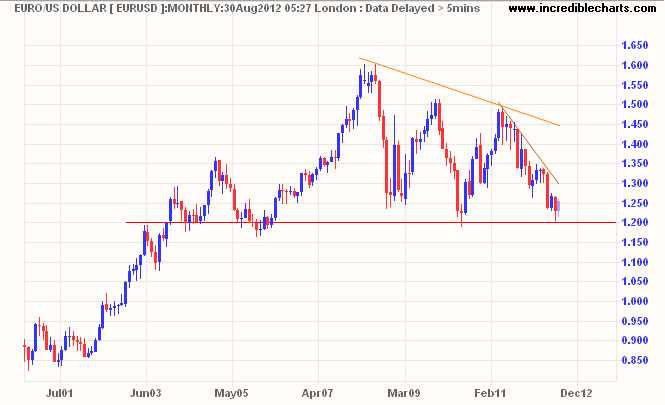 On the daily chart, the Euro is headed for resistance at $1.275. The primary trend remains downward, but breach of the descending trendline indicates it is losing momentum. Failure of support at $1.240 and penetration of the rising trendline, however, would indicate another test of primary support at $1.205.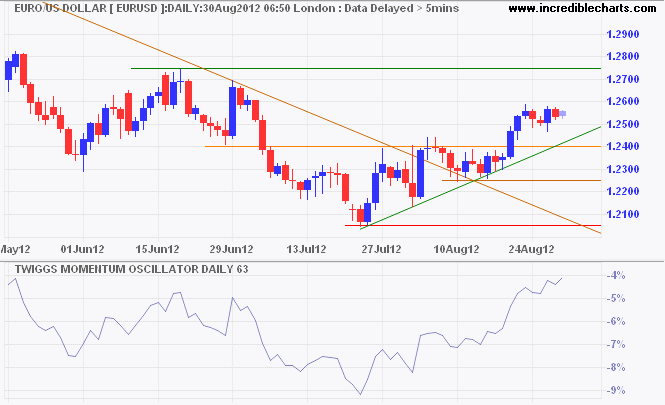 Pound Sterling formed a descending triangle, testing support at €1.255 against the Euro. Failure of support would indicate a test of €1.225. 63-Day Twiggs Momentum is falling, but continues to indicate a primary up-trend.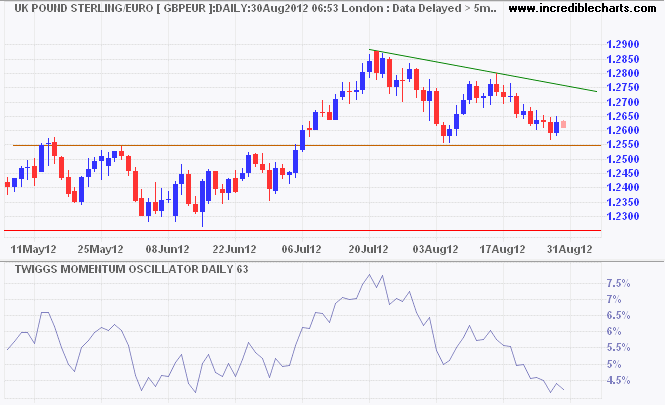 Canada's Loonie is consolidating in a narrow band below resistance against the greenback at $1.02. Breakout above resistance at $1.02 would indicate an advance to $1.06, while reversal below parity would test $0.95/$0.96.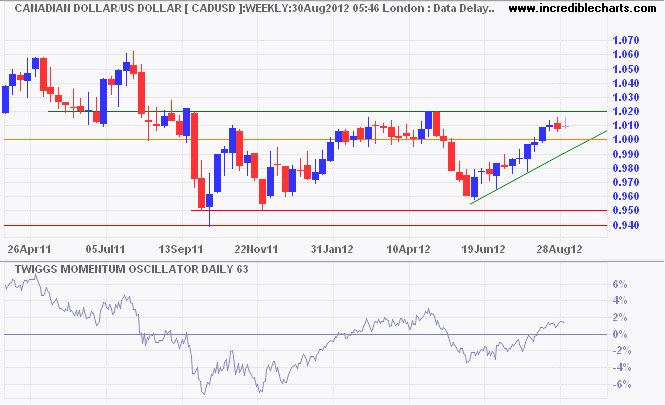 The Aussie Dollar is retracing to find support against the greenback, with $1.02 a likely target. Respect would suggest another test of $1.08. Narrow oscillation of 63-day Twiggs Momentum around zero would suggest a ranging market.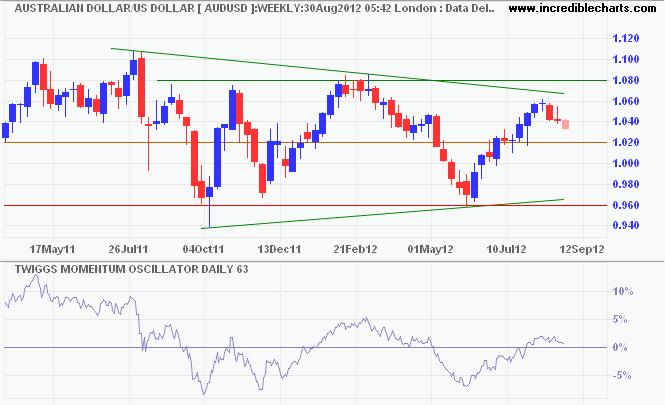 Australian Dollar appreciation against the yen is slowing. Reversal below ¥79.50 would indicate another test of primary support at ¥74.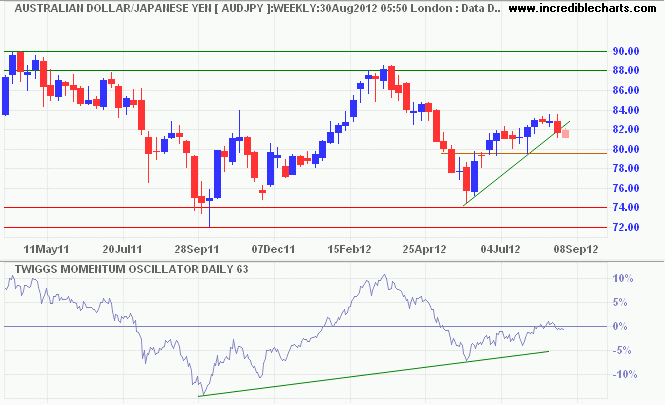 A horse does not say to another horse: "I am superior to you, for I possess much fodder."

~ Epictetus: Enchiridion