---
Forex Update
By Colin Twiggs
July 5th, 2012 9:30 p.m. ET (11:30 p:m AET)
These extracts from my trading diary are for educational purposes and should not be interpreted as investment or trading advice. Full terms and conditions can be found at Terms of Use.
The Euro broke support at $1.25 before falling sharply through $1.24, warning of another decline. Narrow consolidation below the new resistance level is a bearish sign. Follow-through below $1.23 would offer a target of $1.20.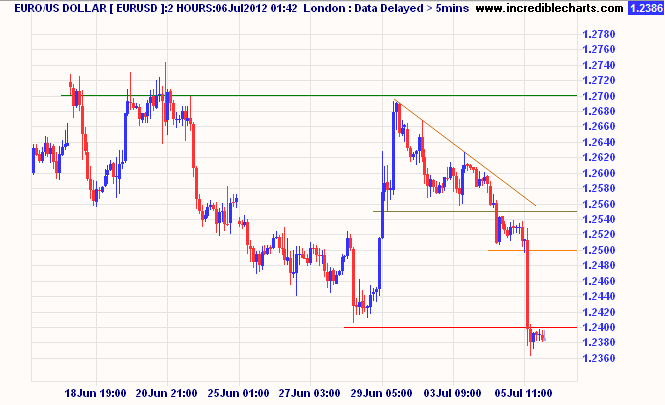 Pound Sterling broke resistance at €1.25 against the Euro, offering a target of €1.28.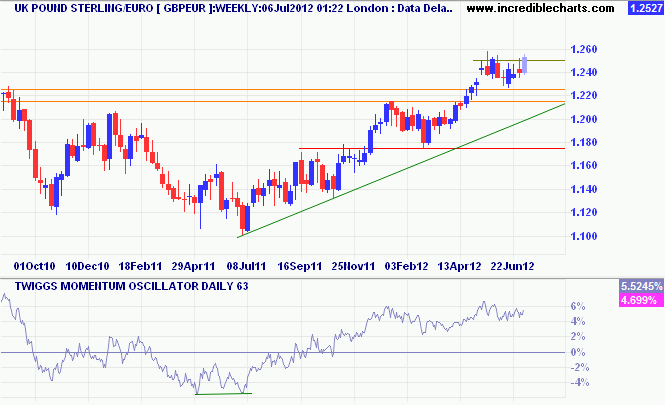 * Target calculation: 1.25 + ( 1.25 - 1.215 ) = 1.285
Canada's Loonie is strengthening against the US Dollar on the back of rising oil prices. Expect another test of $1.02.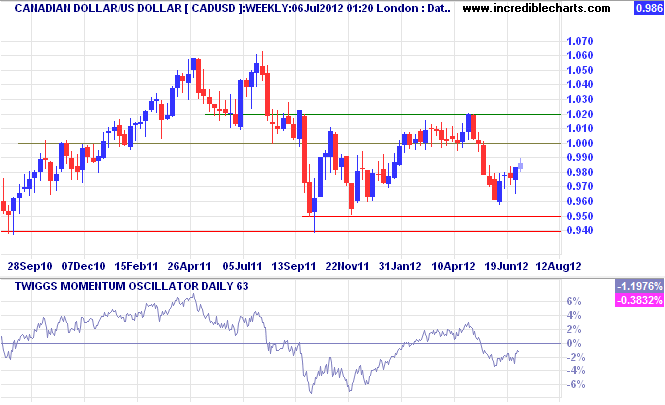 The Aussie Dollar threatens to break down from its recent flag formation. Failure of support at $1.025 would suggest a test of $1.01.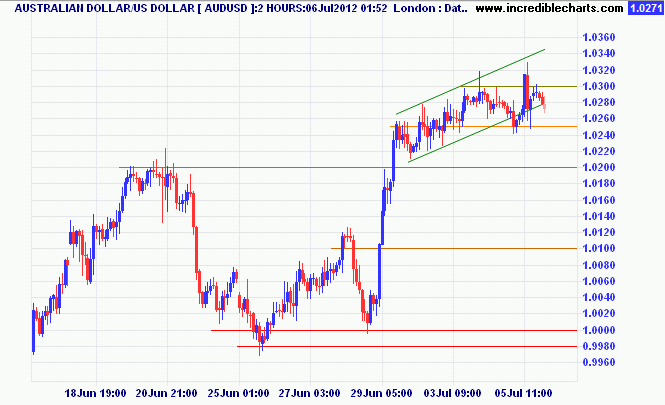 The Aussie Dollar continues to range between ¥72 and ¥90 Japanese Yen. Dips are getting shorter and range traders may need to move their base to ¥75.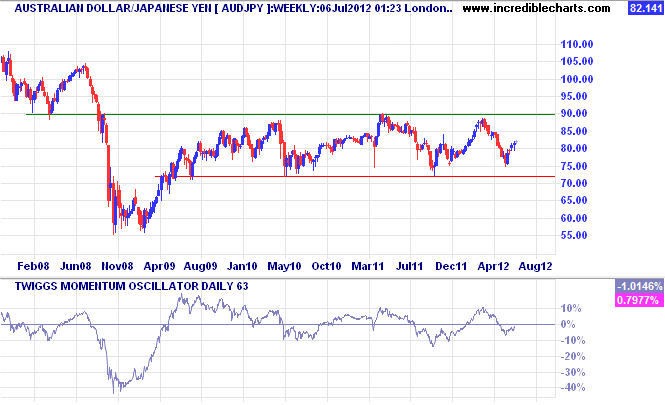 Against the South African Rand, the Aussie Dollar is testing resistance at R8.50. Breakout would offer a target of R9.00. Narrow consolidation above R8.30 would be a bullish sign.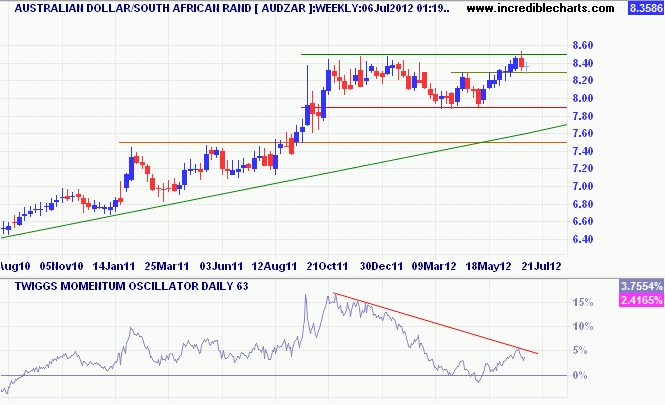 * Target calculation: 8.50 + ( 8.50 - 8.00 ) = 9.00
What you get by achieving your goals is not as important as what you become by achieving your goals.

~ Zig Ziglar