---
Stronger dollar, weaker commodities: gold, copper and crude
By Colin Twiggs
June 7th, 2012 2:00 a.m. ET (6:00 p:m AET)
These extracts from my trading diary are for educational purposes and should not be interpreted as investment or trading advice. Full terms and conditions can be found at Terms of Use.
The US Dollar is in a primary up-trend, the Dollar Index having broken resistance between 81 and 82. Retracement is likely to test the new support level; respect of 81 would confirm a healthy up-trend. Respect of the zero line by 63-day Twiggs Money Flow would likewise strengthen the signal.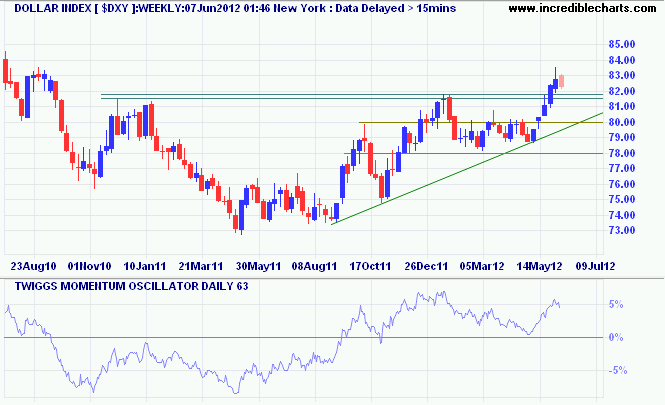 * Target calculation: 82 + ( 82 - 78 ) = 86
Spot gold is also testing a new support level — this time on the daily chart — after breaking resistance at $1600/ounce. Penetration of the declining trendline suggests that the down-trend is weakening, but 63-day Twiggs Momentum remains firmly below zero. Follow-through above $1640 would strengthen the bull signal — as would recovery of Momentum above zero — but failure of $1600 would re-test $1540.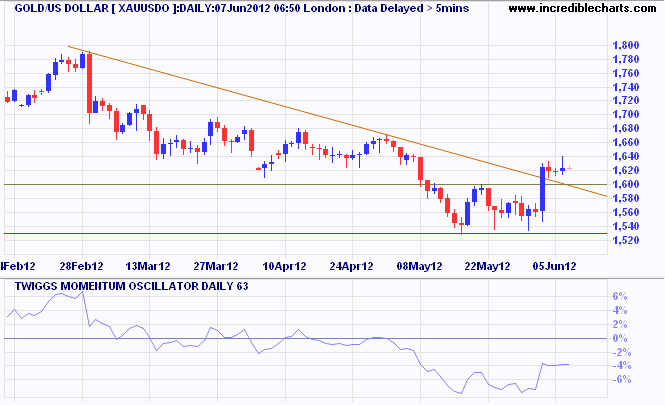 * Target calculation: 1550 - ( 1800 - 1550 ) = 1300
Other commodities have reacted negatively to the stronger dollar, suggesting that gold will continue its downward path. Copper is in a clear down-trend, headed for a test of the 2011 low at 6800.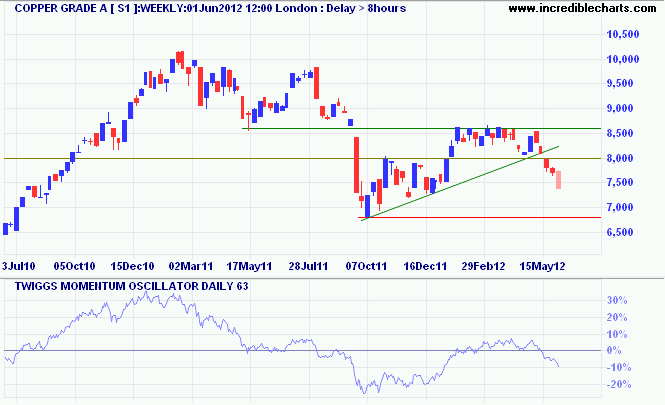 Brent crude broke its mid-2011 low at $100/barrel, offering a long-term target of $75*.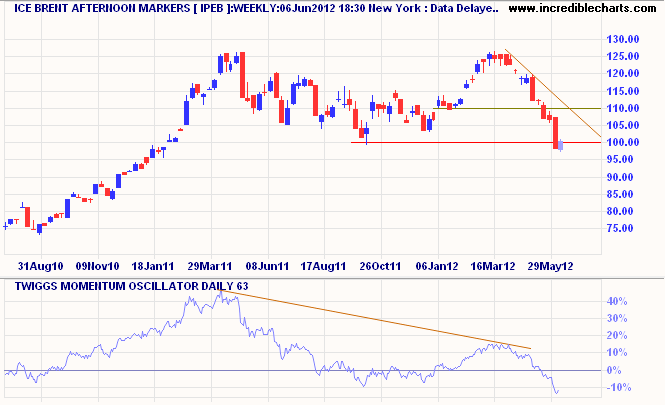 * Target calculation: 100 - ( 125 - 100 ) = 75
Nymex WTI Light Crude is similarly headed for a test of long-term support at $75/barrel.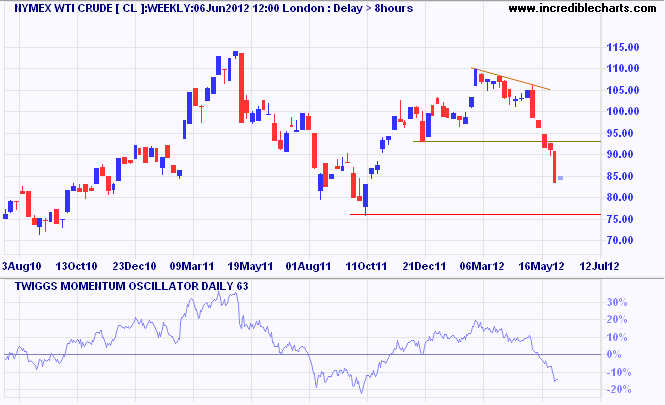 CRB Commodities Index is similarly headed for a test of support at 250. The peak below zero on 63-day Twiggs Momentum warns of a strong primary down-trend. First, expect retracement to test resistance at 295; respect would confirm the down-trend.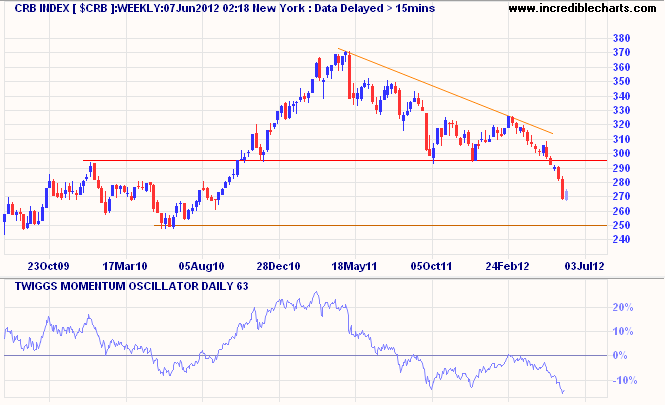 * Target calculation: 290 - ( 330 - 290 ) = 250
No one would remember the Good Samaritan if he'd only had good intentions; he had money as well.

~ Margaret Thatcher