---
Forex: Euro and Yen weaken while Rand recovers
By Colin Twiggs
March 8th, 2012 2:30 p.m. ET (6:30 a:m AET)
These extracts from my trading diary are for educational purposes and should not be interpreted as investment or trading advice. Full terms and conditions can be found at Terms of Use.
The Euro is retreating to test medium-term support at $1.30 on the weekly chart. Failure would mean a fall to primary support at $1.25/$1.26. 63-Day Twiggs Momentum holding below zero reinforces the primary down-trend.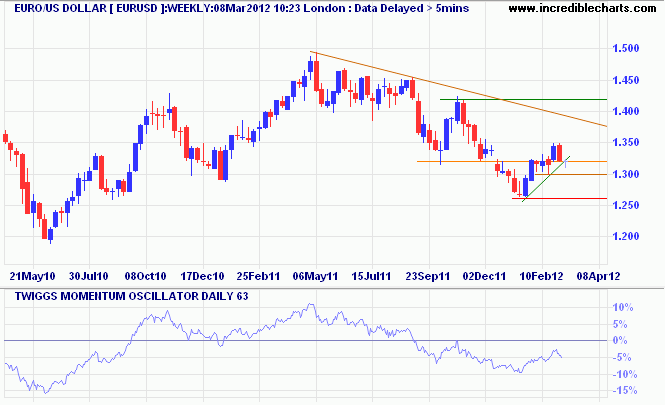 * Target calculation: 1.25 - ( 1.35 - 1.25 ) = 1.15
Pound Sterling is ranging between $1.5650 and $1.6000 against the greenback. Upward breakout would signal a primary up-trend but 63-Day Twiggs Momentum below zero continues to warn of the opposite.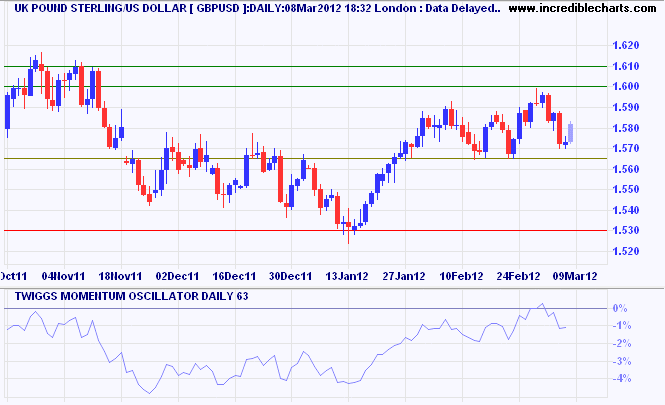 The dollar respected the new support level at 80 Japanese Yen. Breakout above ¥82 would confirm the primary up-trend, with an initial target of ¥85.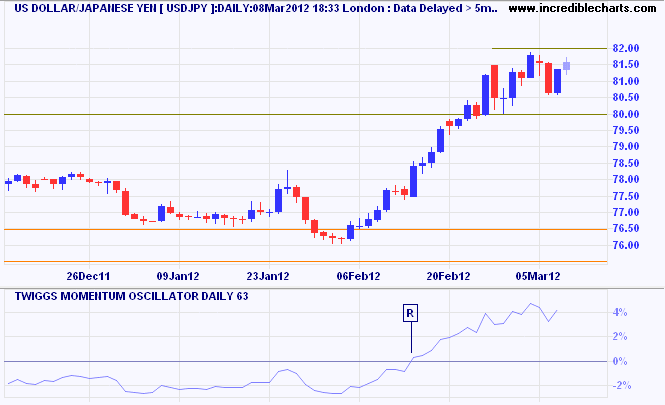 * Target calculation: 80 + ( 80 - 75 ) = 85
The Aussie Dollar continues to test support at R8.00 South African Rand. Failure would offer an initial target of R7.50, at the rising trendline. Momentum is falling sharply and reversal of 63-day Twiggs Momentum below zero would warn of a primary down-trend.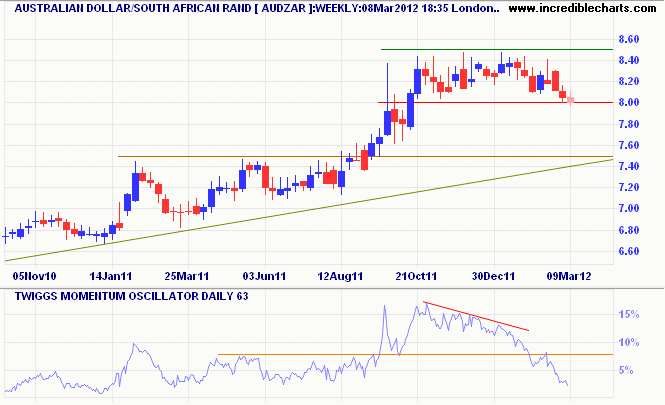 The major difference between a thing that might go wrong and a thing that cannot possibly go wrong is that when a thing that cannot possibly go wrong goes wrong it usually turns out to be impossible to get at or repair.

~ Douglas Adams