---
Flight to safety
By Colin Twiggs
September 6th, 2011 4:00 a.m. ET (6:00 p.m. AET)
These extracts from my trading diary are for educational purposes and should not be interpreted as investment or trading advice. Full terms and conditions can be found at Terms of Use.
10-Year Treasury yields fell to a new low on Friday, warning of further falls in the stock market as investors seek save havens in Treasurys and precious metals.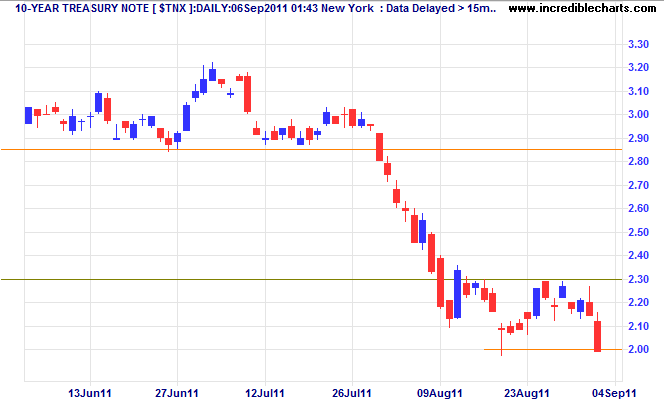 Dow Jones Germany Index broke support at 210/205 Monday, warning of another sharp fall as the ECB ramps up bond purchases and German participation in the bailout program is challenged in their High Court. Plunging 13-week Twiggs Money Flow indicates strong selling pressure. Target for the fall is the 2009 low of 150*.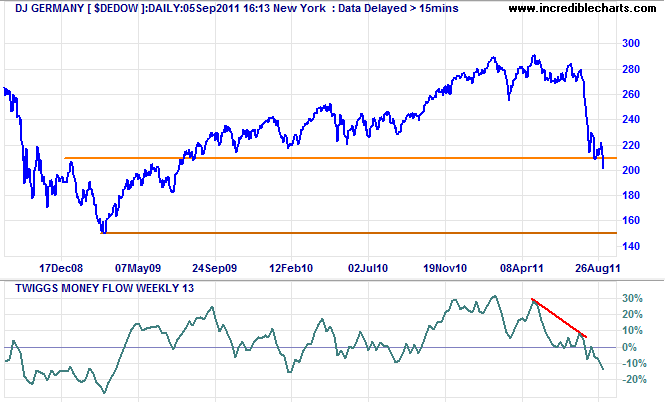 * Target calculation: 200 - ( 250 - 200 ) = 150
The DAX Index similarly broke support at 5500, offering a target of 4500*.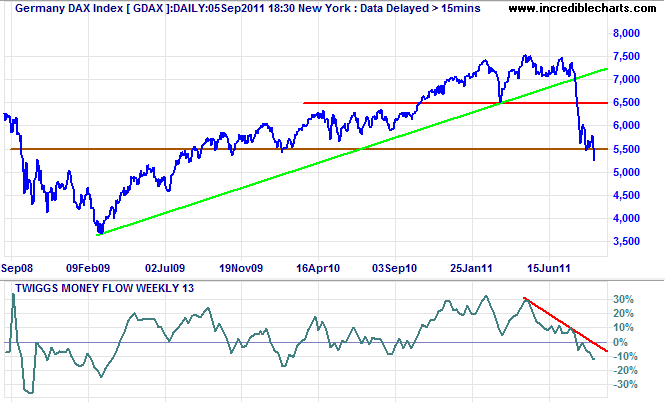 * Target calculation: 5500 - ( 6500 - 5500 ) = 4500
Dow Jones Shanghai Index breached support at 320, confirming the earlier signal at failure of 330. Reversal of 13-week Twiggs Money Flow below zero warns of rising selling pressure.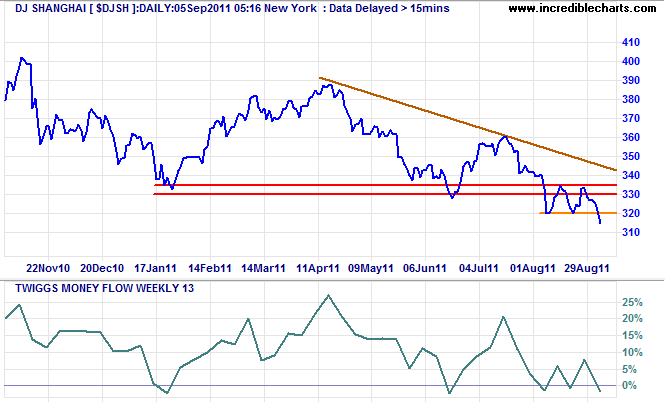 * Target calculation: 330 - ( 360 - 330 ) = 300
For more coverage click here.
Remember that stocks are never too high for you to begin buying or too low to begin selling.

~ Jesse Livermore in Reminiscences of a Stock Operator by Edwin Lefevre.