---
Gold and Oil
By Colin Twiggs
May 18th, 2011 7:00 a.m. ET (9:00 p:m AET)
These extracts from my trading diary are for educational purposes and should not be interpreted as investment or trading advice. Full terms and conditions can be found at Terms of Use.
The Gold Miners ETF (GDX) is headed for a test of primary support at 53.00. Failure would complete a double-top reversal. Breach of the long-term trendline indicates that the primary up-trend is weakening and bearish divergence on 13-week Twiggs Money Flow warns of reversal to a down-trend.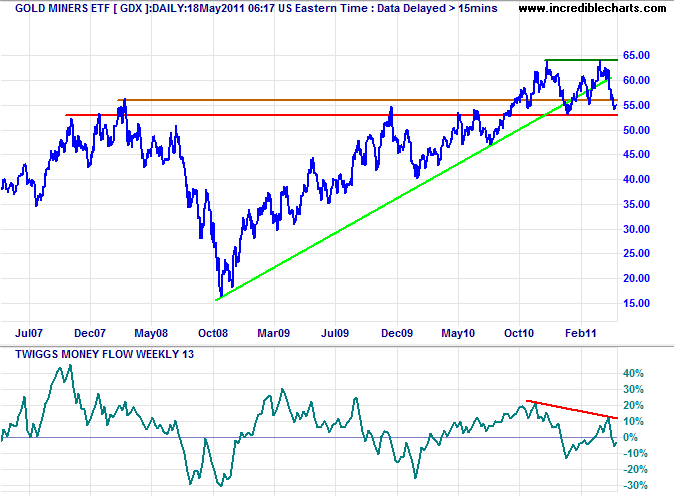 WTI crude is undergoing a correction. Failure of support at $96/barrel would test the long-term trendline.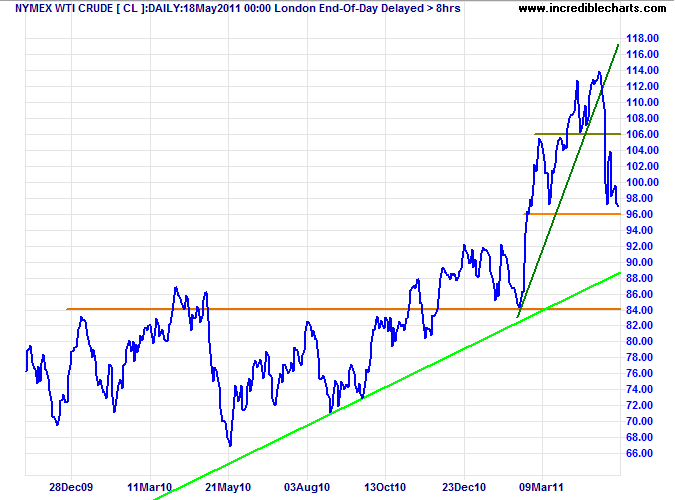 Gold is testing support at $1460. Failure would signal a correction to the long-term trendline, while recovery above $1520 would signal another test of $1550. Declining Twiggs Momentum favors a correction.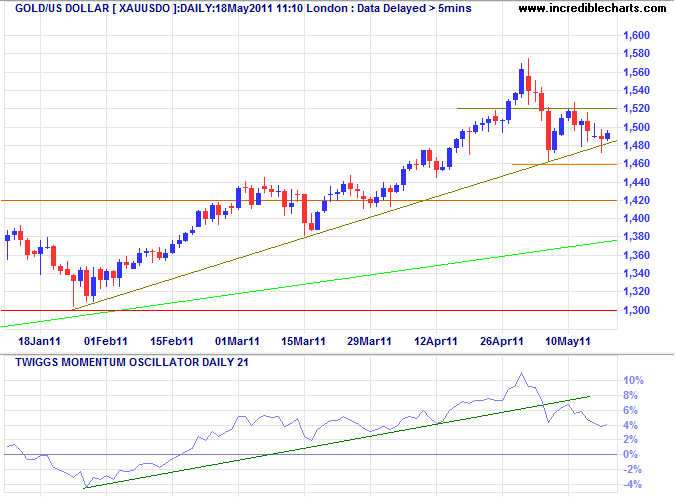 * Target calculation: 1430 + ( 1430 - 1310 ) = 1550
Gold and crude may both undergo a correction, but there is no indication yet of reversal of the primary trend. A double-top on GDX would suggest caution, but it would be premature to act before there is supporting evidence.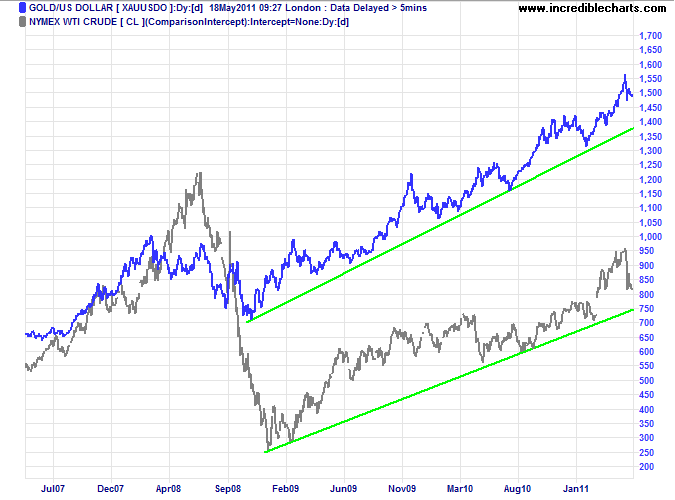 The gold-oil ratio has fluctuated in a relatively narrow range between 13 and 18 since mid-2009, well within the usual 10 to 20. The massive spike at the end of 2008 was caused by a sharp plunge in crude prices rather than rising gold. Breakout from the 13 to 18 range appears unlikely at present, but would warn of a trend change.
Nature does not hurry, yet everything is accomplished.

~ Lao Tzu: Tao Te Ching