---
What's New
By Colin Twiggs
October 18, 2009 11:00 p.m. ET (2:00 p.m. AET)
This newsletter is subject to Incredible Charts Terms of Use.
Customize Your Newsletter Profile
You can now customize your profile to receive only those newsletters which match your interests. Click the Amend My Profile link at the top or very bottom of your newsletter email.
New Beta Version
A new beta version is available for testing, with a number of new indicators (listed below). Select Help >> Upgrade to Latest Beta Version, from the chart menu, to access the new features.
23 New Indicators
New indicators are only available on the new Beta version at this stage. Technical pages, with indicator formulas, trading signals and examples are accessible from the indicator panel and from the links below: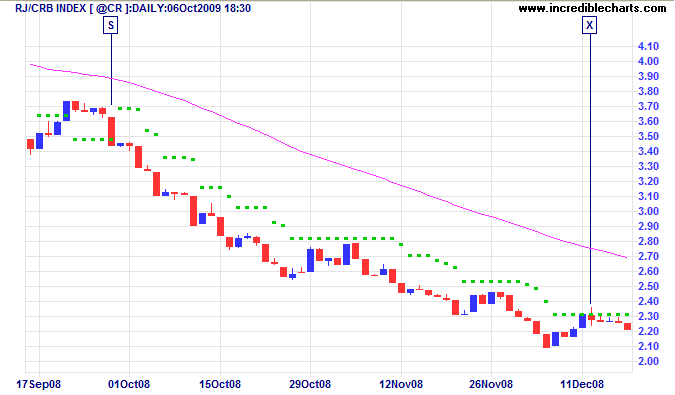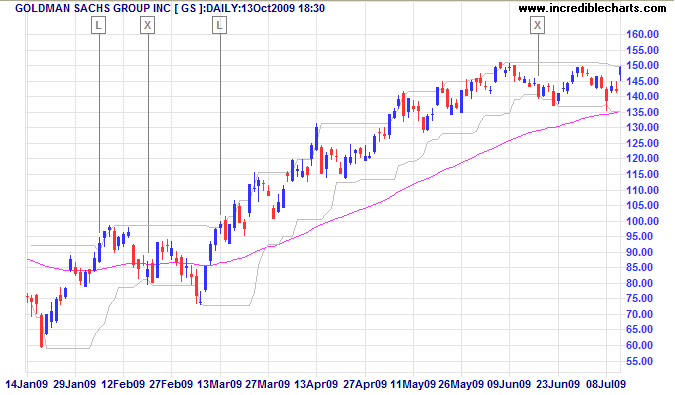 Free Subscribers
Free subscribers may notice that some indicators are colored gray in the Indicator panel. These will only be available to premium subscribers after the 30 day free trial period expires.
Some Minor Adjustments
We have made a few minor adjustments to improve ease of use and accessibility of some indicators.
Twiggs Money Flow
The scale of Twiggs Money Flow has been amended to a percentage scale, similar to the Stochastic and ROC indicators; and
True Range is calculated from the first day's data rather than the second. This has no impact on current values but simplifies the formula for use in Metastock and other charting software.
Multiple Moving Averages
Daryl Guppy's Multiple Moving Averages and Ivan Ballin's colorful Rainbow 3D Moving Averages are now available from the main indicator menu.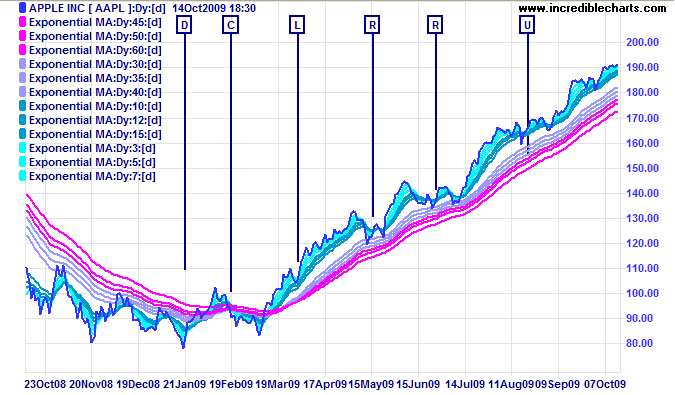 Bollinger & Percentage Bands
Bollinger Bands and Percentage Bands (Price Envelopes) now offer upper and lower band settings separately; so they can be set at different distances from the moving average.
Directional Movement
There is now a separate option (No ADX) that offers Directional Movement DM+ and DM- without the ADX line.
Suggestions & Requests
We have expanded our development team and hope to report more frequent improvements to the charts, stock screener and data coverage in future. Thank you for all the suggestions and requests. While not all can be accommodated, the weight of requests guides us in setting development priorities.
Feedback is the breakfast of champions.

~ Kenneth Blanchard.