---
Gold Retraces
By Colin Twiggs
June 9, 2009 11:30 p.m. (1:30 p.m. AET)
These extracts from my trading diary are for educational purposes and should not be interpreted as investment or trading advice. Full terms and conditions can be found at Terms of Use.
Spot gold fell short of $1000, coinciding with a rally of the greenback — reflected on the US Dollar Index. The retracement is testing interim support at $940. Failure would warn of a down-swing to primary support at $870. Respect, however, would indicate another test of $1000. In the longer term, breakout above $1000, followed by confirmation of the new support level, would signal a primary advance. With a target of $1130 calculated as 1000 + ( 1000 - 870 ).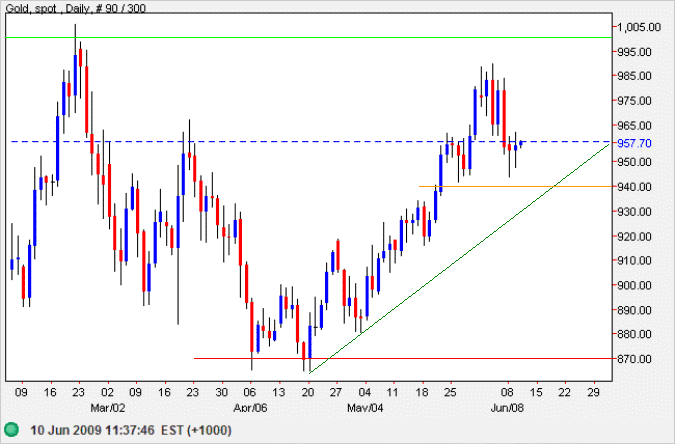 Source: Netdania
Spot silver continues its primary up-trend — an encouraging sign for gold. Reversal below the rising trendline indicates a secondary correction. Respect of support at $14.50 would indicate trend strength — to a lesser extent if the 50% retracement level at $14.00 is respected. The target of $17.00 is calculated as 14.50 + ( 14.50 - 12.00 ).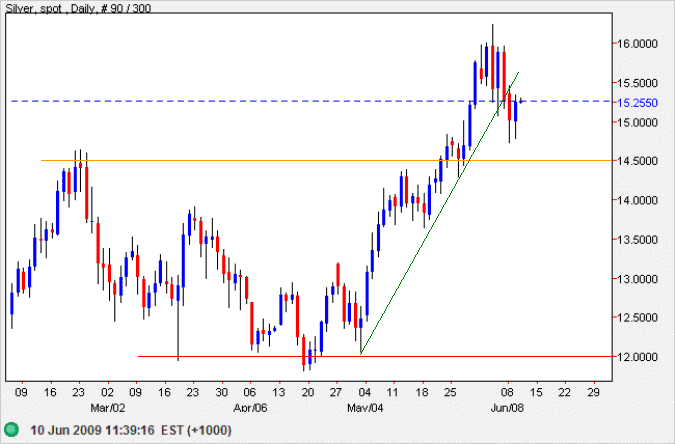 Silver outperformed gold since the start of 2009, as illustrated by the descending Price Ratio on the chart below. And is likely to continue to do so until the ratio returns to mid-2008 levels (around zero).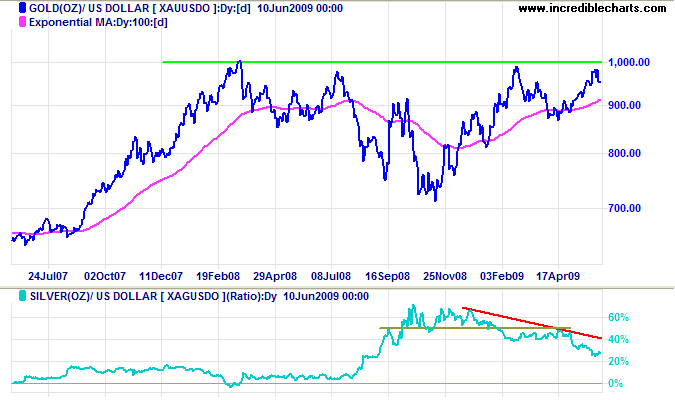 West Texas Crude continues a strong primary advance, warning of rising inflation. Short retracement back to $65 warns of an accelerating up-trend — normally followed by a sharp correction.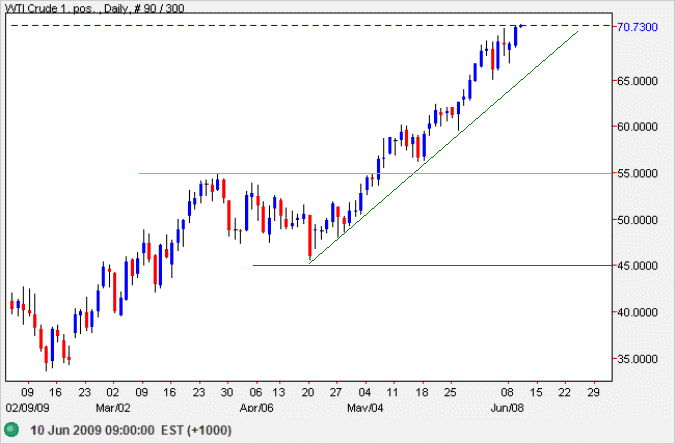 Source: Netdania
The US Dollar Index rallied off primary support at 78.50, but the pull-back is likely to be short-lived. Respect of resistance at 81 would signal another down-swing with a target of 76, calculated as
78.5 - [ 81 - 78.5 ] . A weakening dollar strengthens demand for gold.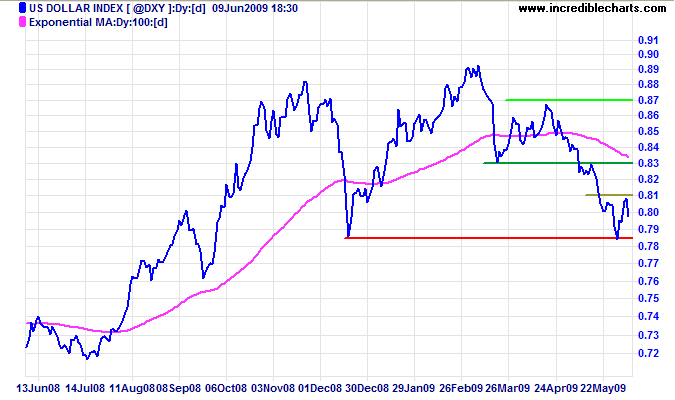 Help to keep this newsletter free! Forward this link to friends and colleagues

A politician is a man who understands government.
A statesman is a politician who's been dead for 15 years.

~ Harry S. Truman