---
Auto Sales & Steel Prices
By Colin Twiggs
June 3, 2009 5:30 a.m. ET (7:30 p.m. AET)
These extracts from my trading diary are for educational purposes and should not be interpreted as investment or trading advice. Full terms and conditions can be found at Terms of Use.
US domestic auto sales rose to 319,710 vehicles for the month of May, following the same seasonal cycle as January to May in 2007 and 2008. Data is not seasonally adjusted as this can introduce distortions — and unrealistic green-shoot optimism. If the pattern of previous years is repeated, we should see a decline over the next 6 months back to January levels. Continuing improvement through June and July, however, would be a bullish sign for the economy.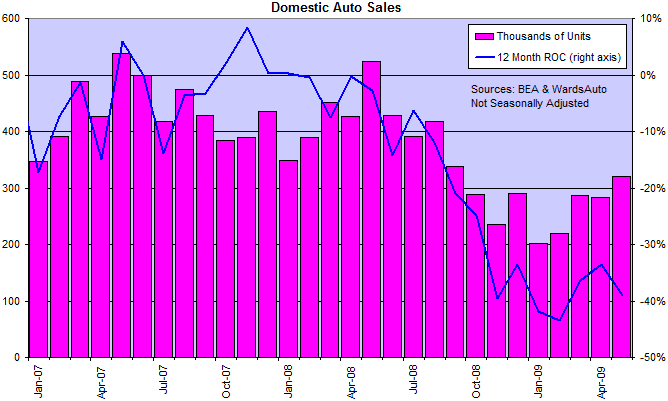 Production figures are far more erratic, but if we look at the 12-month rate of change to April 2009, US domestic production continues to trend lower.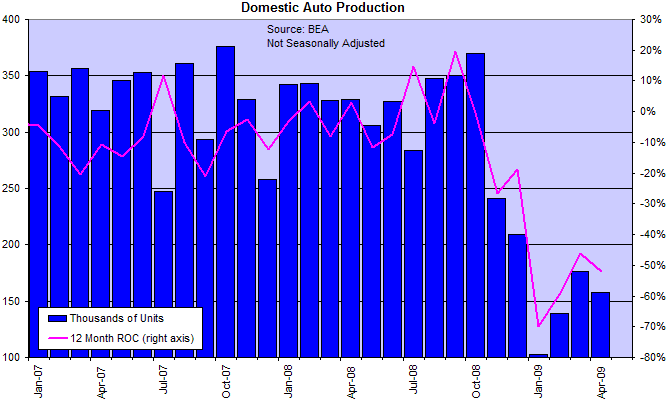 One encouraging sign is that the inventory build-up is declining, with sales exceeding production.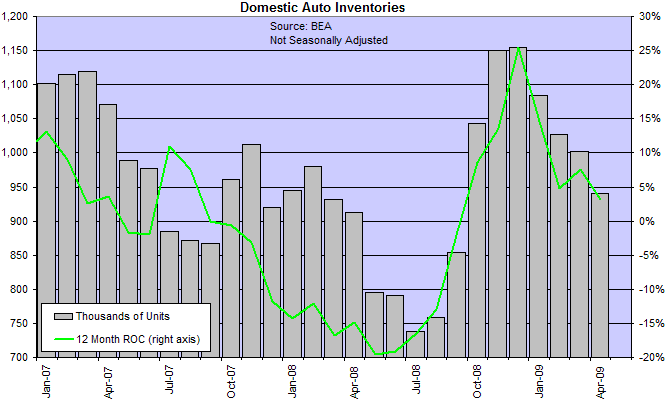 Steel prices are stabilizing at 2004/2005 levels. That indicates that demand is also stabilizing. Demand, however, may be distorted by large stimulus programs in the US and China. Which makes the slight up-turn in European steel prices even more significant.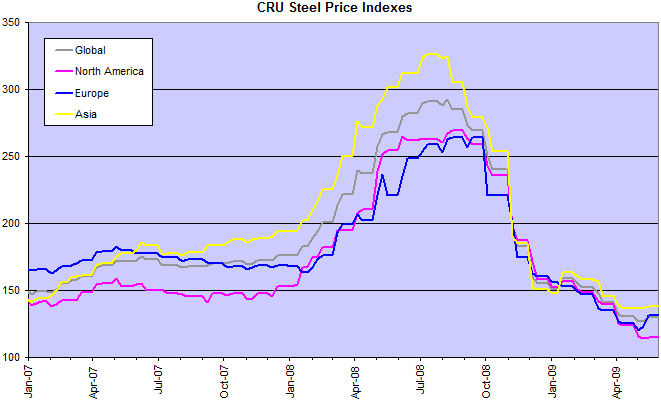 Looking at April steel production, global figures dipped in April — after a strong surge in Chinese production lifted March figures.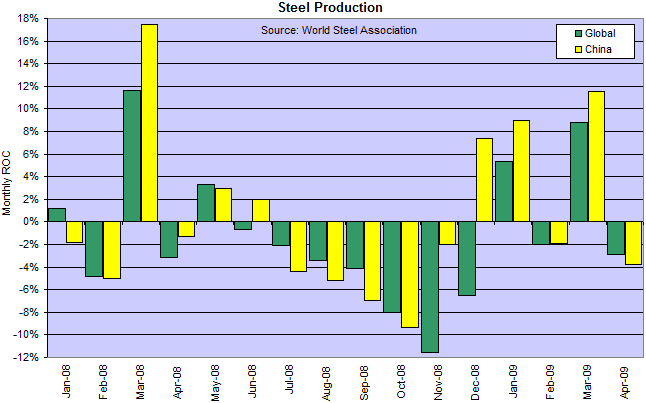 Apart from China, we can see that most markets continue to run at just over 50 percent of 2008 steel production levels.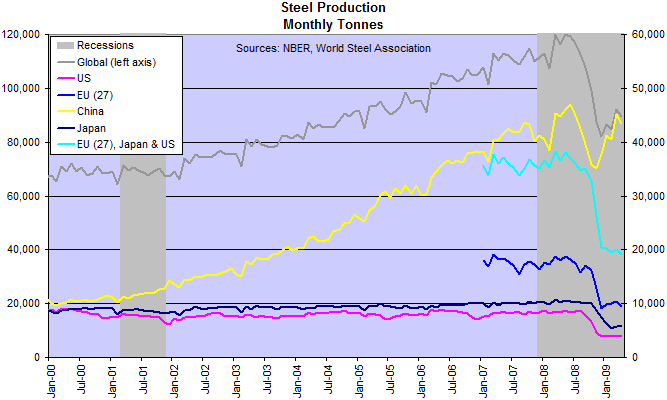 The ISM Purchasing Managers Index recovery to 43 looks good on the chart, but any reading below 50 indicates that manufacturing is contracting. For each point below 50 you can subtract about 0.3 percent from a "standardized" GDP of 2.5 percent. Meaning that GDP growth is likely to remain close to zero in the next quarter.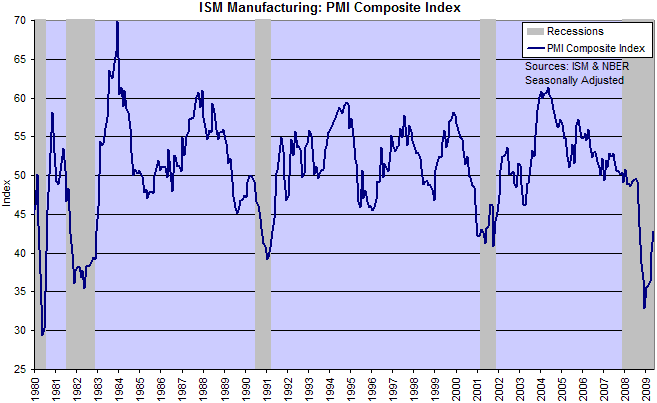 Auto sales and manufacturing data do not yet warrant optimism. This "recovery" may display several false starts before there is a realistic chance of a rebound in corporate earnings.
Help to keep this newsletter free! Forward this link to friends and colleagues

Our real problem, then, is not our strength today; it is rather the vital necessity of action today to ensure our strength tomorrow.

~ Dwight D. Eisenhower