---
Jobs And Recovery
By Colin Twiggs
May 13, 2009 0:30 a.m. ET (2:30 p.m. AET)
These extracts from my trading diary are for educational purposes and should not be interpreted as investment or trading advice. Full terms and conditions can be found at Terms of Use.
Media reports focused a great deal of attention on new applications for jobless benefits, which have plunged to the lowest level in 14 weeks. This is being interpreted as an encouraging sign for the economy. Amid rising speculation that we are close to a bottom.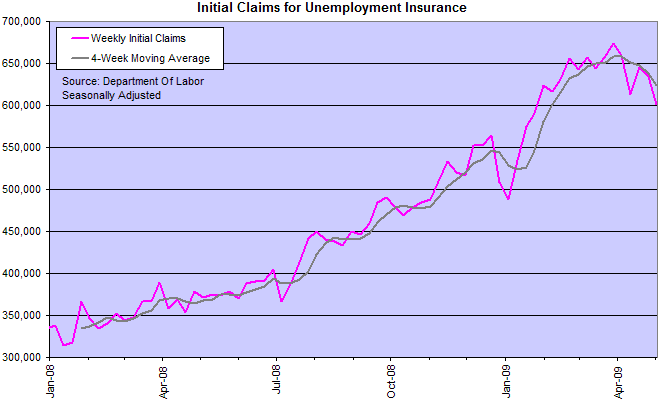 Too much importance is being attached to employment levels at this stage of the cycle. Employment is a lagging indicator of economic recovery — not a leading indicator. Hiring normally only commences when the recovery is well under way.
Unemployment remains high, at a seasonally adjusted 8.9 percent — equivalent to the peak of the 1974 recession. And is likely to increase further.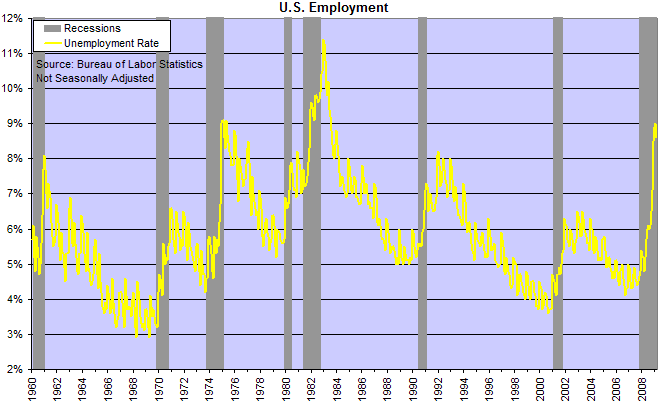 Also bear in mind that unemployment figures understate the severity of the down-turn for two important reasons. First, people are classed as employed if they do any paid work at all during the sample week. That includes employees working reduced hours. And people in part-time employment while seeking a full-time job. This latter figure has surged by more than 4 million (or 2.6 percent of the labor force) since the start of the recession.
Further, people are only classified as unemployed if they made an effort to find employment during the preceding 4 weeks. That excludes at least another 1 percent in the last year who have withdrawn from the labor force altogether.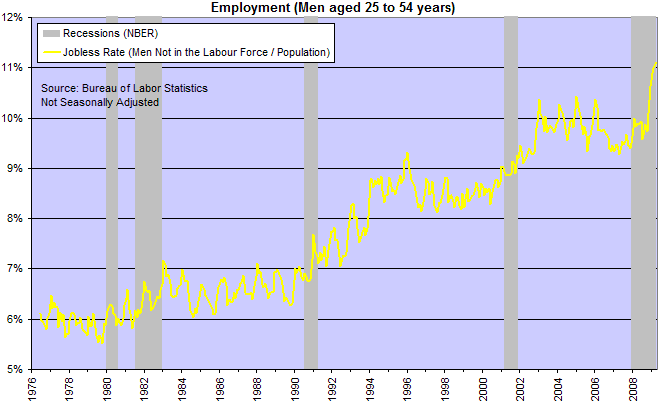 The economy is facing the worst contraction in employment levels in the last 50 years. And the situation is likely to get worse before it gets better.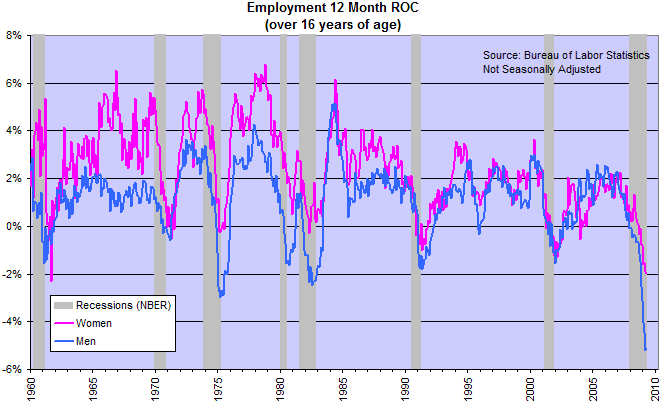 Leading Indicators
Waiting for an up-turn in employment would cause us to miss the start of a recovery. Employment is only likely to rise when the recovery has been under way for several quarters — and any fears of a "false dawn" have been dispelled.
The first green shoots are likely to turn up in the manufacturing and retail sectors. Indicators to watch are manufacturing activity, durable goods orders, commodity prices, retail sales (especially consumer durables), new auto sales, and new housing starts.
The mark of the man of the world is absence of pretension. He does not make a speech; he takes a low business-tone, avoids all brag, is nobody, dresses plainly, promises not at all, performs much, speaks in monosyllables, hugs his fact. He calls his employment by its lowest name, and so takes from evil tongues their sharpest weapon. His conversation clings to the weather and the news, yet he allows himself to be surprised into thought, and the unlocking of his learning and philosophy.

~ Ralph Waldo Emerson (1803 - 1882)