---
Steel Foretells Another Down-Swing
By Colin Twiggs
April 23, 2009 9:00 p.m. ET (11:00 a.m. AET)
These extracts from my trading diary are for educational purposes and should not be interpreted as investment or trading advice. Full terms and conditions can be found at Terms of Use.
Hope for a quick recovery was boosted when global steel production turned up in the last few months, driven by sharp increases in China. China now accounts for 50 percent of global steel production — far exceeding the combined total of 22 percent for the EU, US and Japan.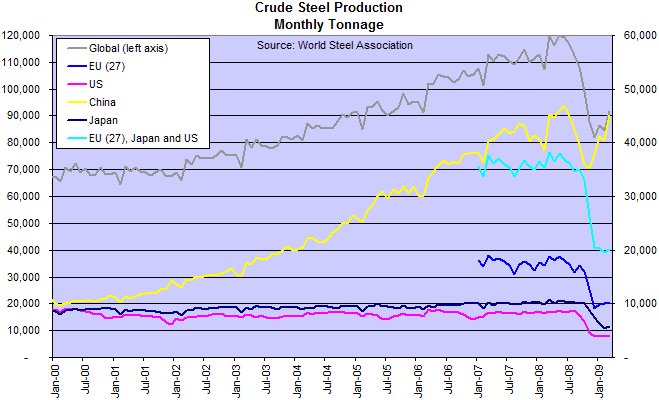 The Baltic Dry Index also recovered slightly, reflecting stronger shipping demand for bulk commodities such as coal and iron ore. A rally above 2300 would signal an up-trend.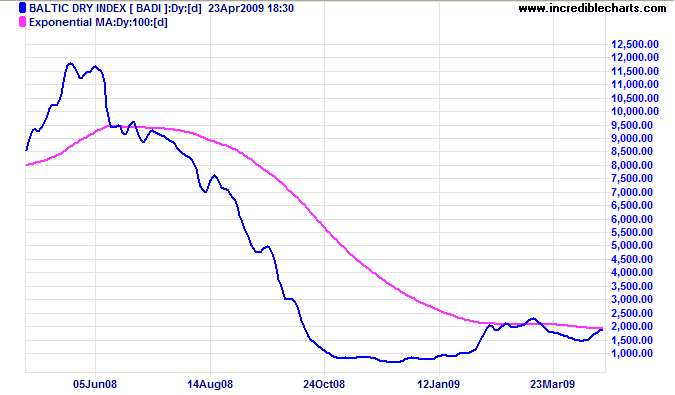 Unfortunately the CRU Steel Price Index contradicts this rosy outlook. Price falls in March/April indicate that producers overestimated demand and further production cuts are likely.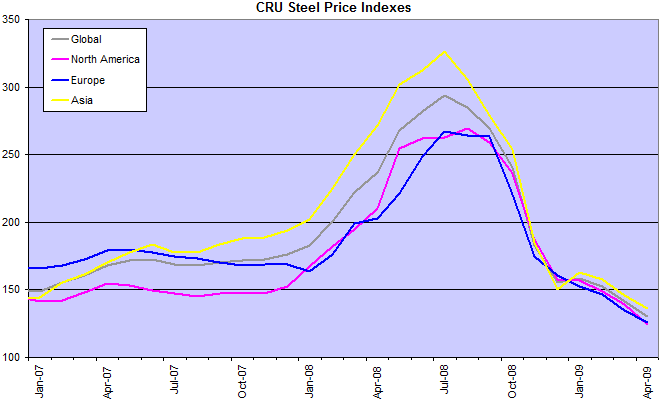 The CRB commodities index supports this negative outlook, having failed to recover from its dead cat bounce in late 2008. Breakout above 245 would indicate a recovery, while a fall below 200 would signal another down-swing.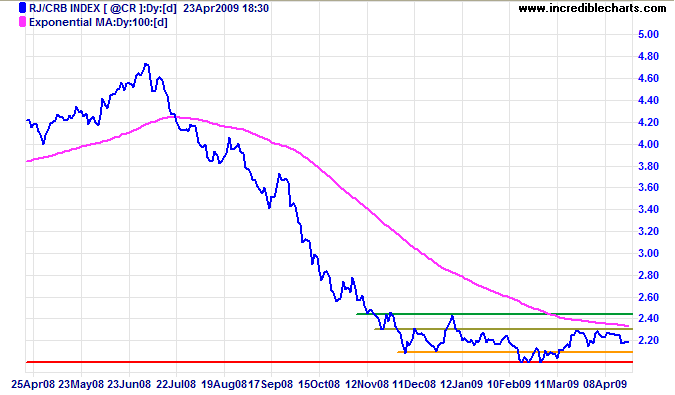 The great statesmen of the past saw themselves as heroes who took on the burden of their societies' painful journey from the familiar to the as yet unknown. The modern politician is less interested in being a hero than a superstar. Heroes walk alone; stars derive their status from approbation. Heroes are defined by inner values; stars by consensus. When a candidate's views are forged in focus groups and ratified by television anchorpersons, insecurity and superficiality become congenital.

~ Henry Kissinger in Years of Renewal