---
The Crisis Of Confidence
By Colin Twiggs
March 3, 2009 8:00 p.m. ET (12:00 midday AET)
These extracts from my trading diary are for educational purposes and should not be interpreted as investment or trading advice. Full terms and conditions can be found at Terms of Use.
The key to economic recovery is consumer confidence. As discussed in last week's Shoveling Dollars Into A Bottomless Pit, we are experiencing a crisis of confidence in the financial system. Consumers are not going to revert to normal consumption patterns until their faith in the system is restored. We need to monitor this closely. The best indicators of consumer confidence levels are confidence surveys, retail sales, housing affordability (a combination of prices, mortgage rates, employment and incomes), manufacturing levels, and unemployment.
Consumer confidence as measured by the Conference Board is at an all-time low since the start of the series in 1997, while Consumer sentiment is testing the low of 50 from 1981. No sign of a recovery at present.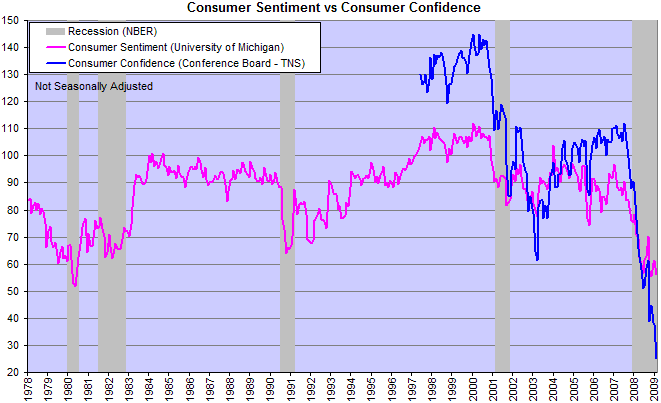 The drop in retail sales is the most severe, percentage wise, since the early 1980s. A fall to $150 million would equate, roughly, to the early 1980s twin recessions.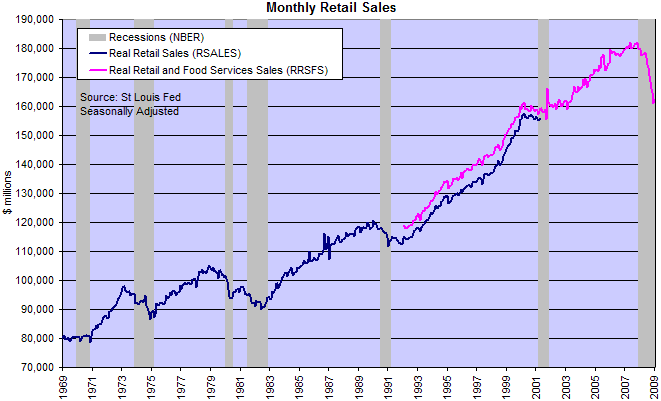 Housing affordability has improved to close to the 1998 low, indicating that there are other factors (low confidence levels and expectations of further price falls) deterring new buyers.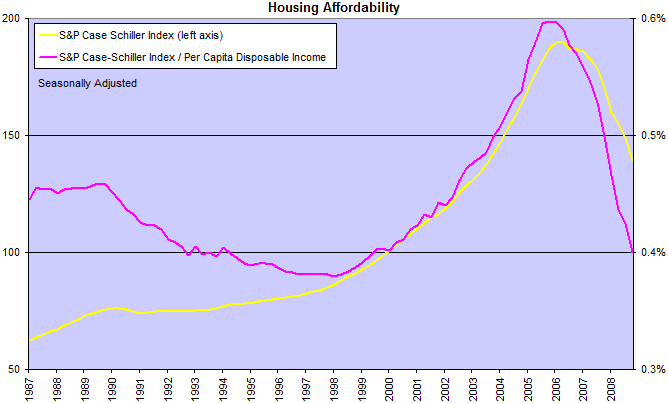 The above chart compares house prices to disposable income. So true affordability is even lower when one factors in the fall in mortgage rates. The down-trend in mortgage rates is driven by Fed purchases of mortgage backed securities.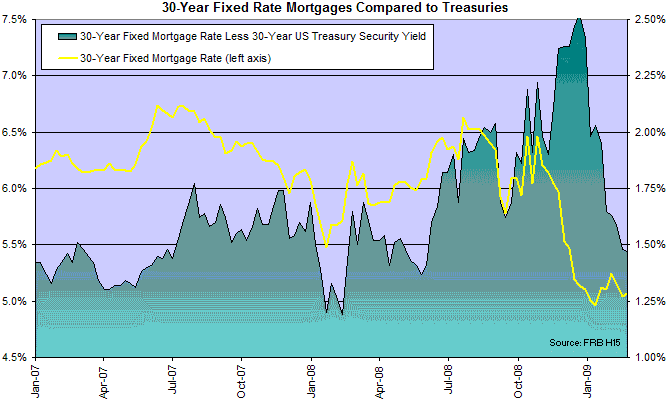 The PMI manufacturing index is testing the lows of 1981 and 1949. A fall below 30 would warn that the economy is in free-fall and job losses will accelerate.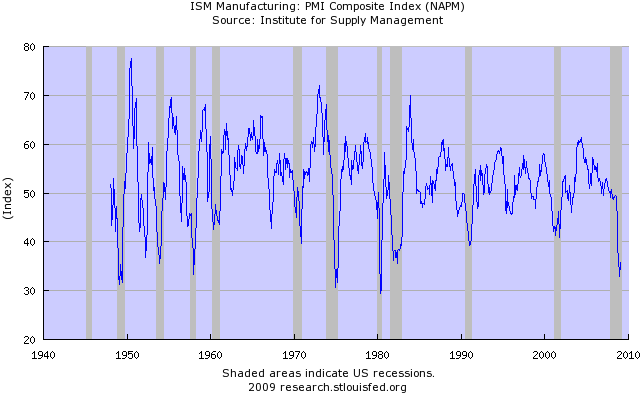 If manufacturing stabilizes, unemployment will still rise, but may not reach the 11 percent high of 1982. Mainly because of migration of manufacturing jobs to Asia and the increased significance of service sector employment. New unemployment data, due out Friday, will be covered next week.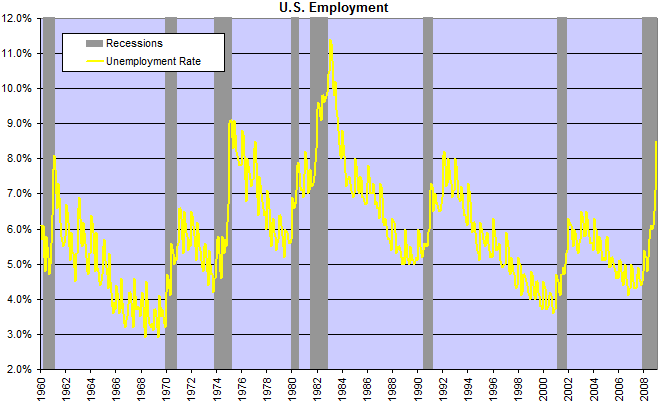 Unemployment and consumer confidence go hand-in-hand. Consumers withhold spending when confidence is low, resulting in lower sales and more lay-offs. The risk is that a downward spiral may develop, with rising lay-offs causing further falls in confidence and contractions in spending.
Blessed are the young for they shall inherit the national debt.

~ Herbert Hoover