---
Bank Confidence Ebbs
By Colin Twiggs
December 4, 2008 4:00 a.m. ET (9:00 p.m. AET)
These extracts from my trading diary are for educational purposes and should not be interpreted as investment or trading advice. Full terms and conditions can be found at Terms of Use.
The FDIC's Quarterly Banking Profile of deposit-taking institutions makes sobering reading. Non-current loans and net charge-off rates are well above their 2002 peak and still climbing. The coverage ratio is below 85 percent: non-current loans exceed total reserves. Non-current loans are either non-accruing or more than 90 days past due.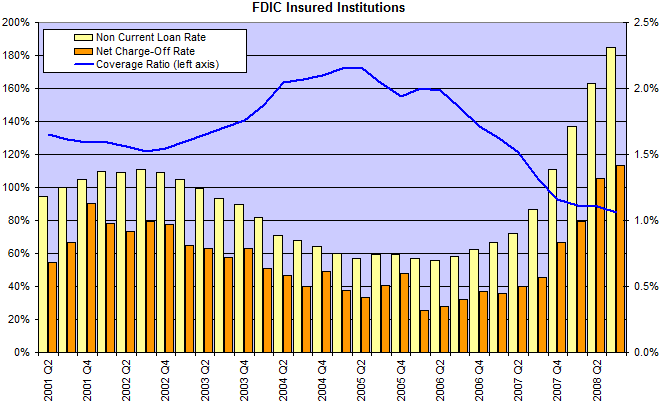 Total net income fell from a quarterly peak exeeding $35 billion to a low $1.7 billion for the latest quarter. Net interest margins, by contrast, are improving as the yield curve grows steeper.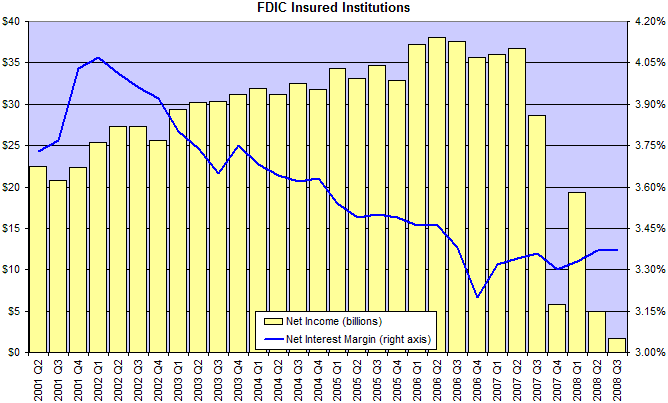 With all the write-offs, equity as a percentage of total assets declined from a 2006 peak above 10.5 percent to a current 9.63 percent. Expect this to deteriorate further as write-downs continue.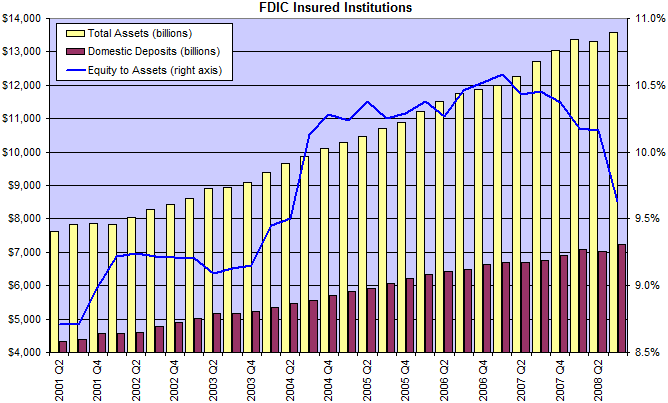 Short-term treasury yields remain close to zero, signaling a total lack of investor confidence. Investors prefer to sacrifice yield in return for safety.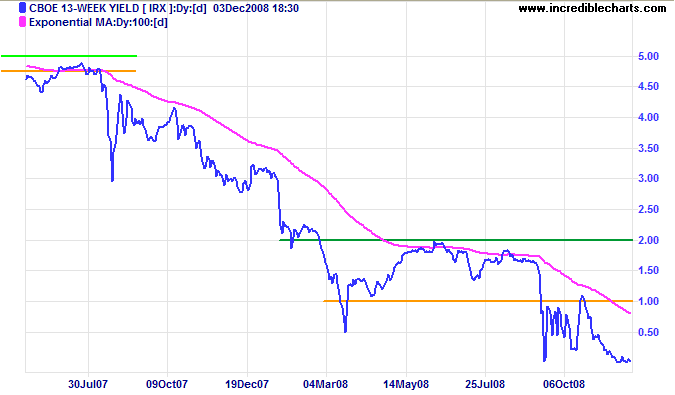 The only way to end this is for banks to volunteer full disclosure of their financial position. And for the taxpayer to provide sufficient capital to restore solvency. Evasiveness merely tars all banks with the same brush.
Ten-year treasury yields continue in a strong down-trend, headed for the long-term target of 2.50 percent. Calculated as 3.4 - ( 4.3 - 3.4).
Deleveraging is expected to continue, with investors withdrawing from the commercial paper market, corporate bonds, reverse repos, money market funds, hedge funds and any other instruments that do not carry a treasury or FDIC guarantee. Fed support is keeping the CP market alive, but far from stable.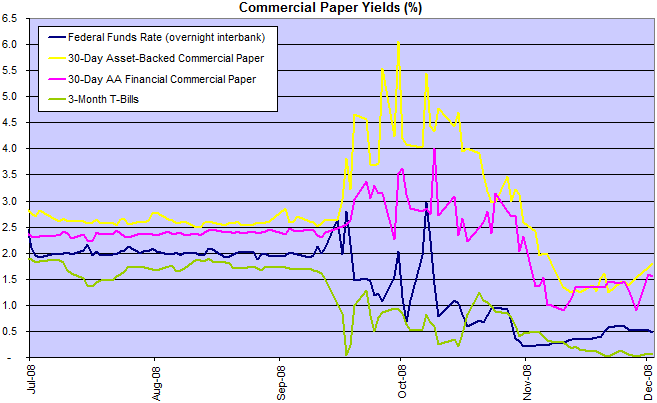 The effective fed funds rate, at 50 basis points below the target rate, points to another rate cut.
The CRB commodities index is falling sharply as the global recession expands. Currently at the long term trendline, breakthrough would test support at 200.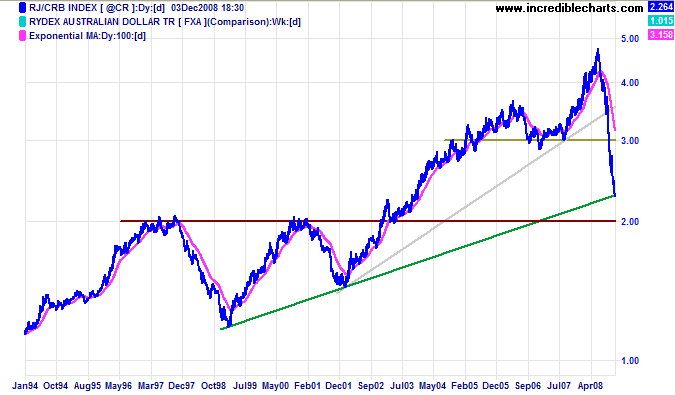 Sharply falling treasury yields have caused Baa-rated corporate bond yields to ease to 8.8 percent. But spreads continue to widen in anticipation of rising defaults.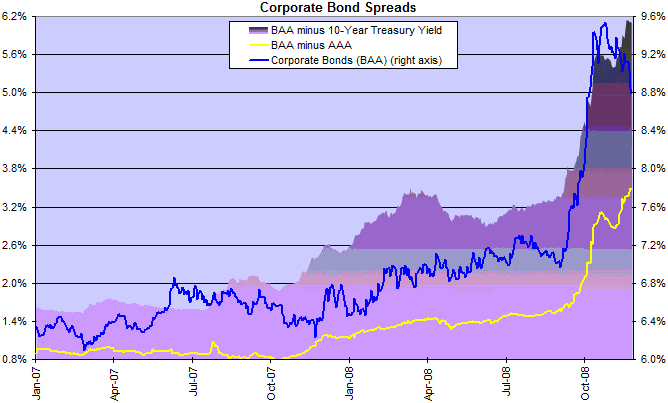 The taxpayer: someone who works for the federal government but doesn't have to take the civil service examination.

~ Ronald Reagan