---
Gold Tests $850
By Colin Twiggs
June 17, 2008 5:00 a.m. ET (7:00 p.m. AET)
These extracts from my trading diary are for educational purposes and should not be interpreted as investment or trading advice. Full terms and conditions can be found at Terms of Use.
Spot gold is likely to respect support at $850. Upward breakout from the bullish falling wedge pattern would test resistance at $950 — and possibly $1000.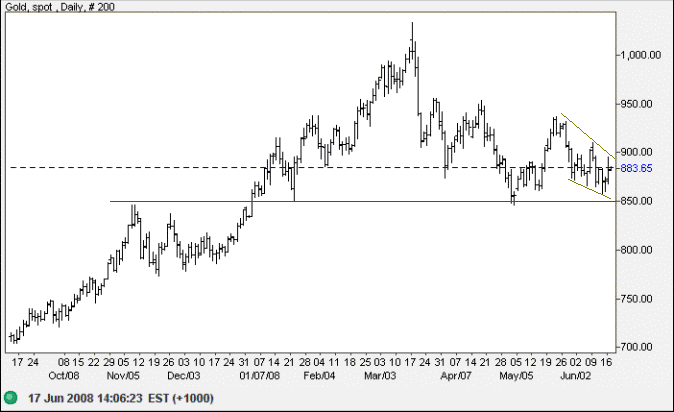 Source: Netdania
In the longer term, breakout below $850 would signal a primary down-trend but, considering the weakness of the dollar and the strength of oil, this remains unlikely.
West Texas Intermediate Crude made a false break above its pennant continuation pattern, establishing short-term resistance at $140. Upward breakout is likely, and would offer a target of $135+(135-122)=$148, while reversal below the lower pennant border would test support at $122.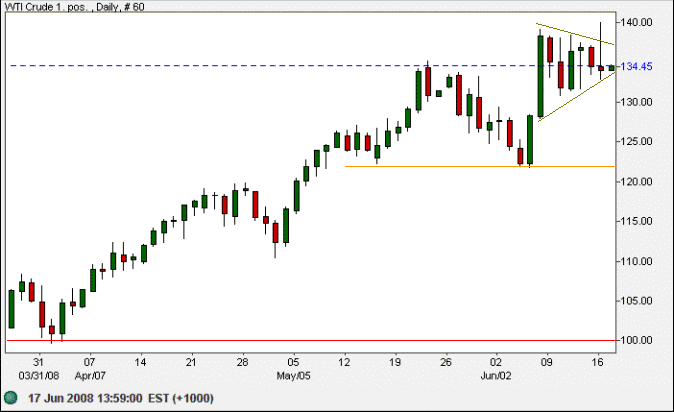 In the longer term, failure of support at $122 would test the long-term trendline — at the $100 level.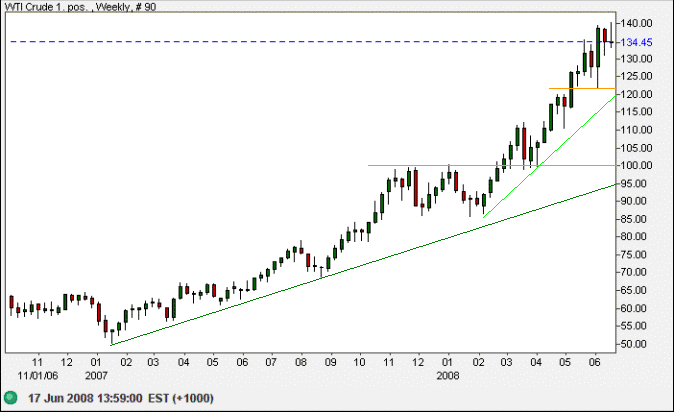 The euro successfully tested primary support at $1.53, but the pattern remains bearish unless there is a breakout above $1.5850. A rally that fails to reach the resistance level would strengthen the bear signal.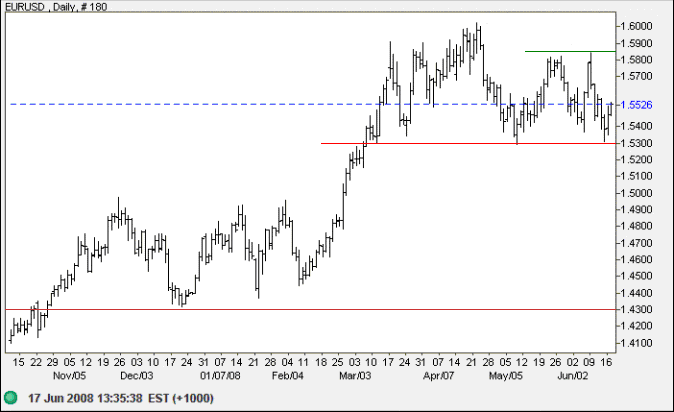 In the longer term, failure of support at $1.53 would test the rising trendline at $1.43, while breakout above $1.60 would offer a target of $1.67. Further consolidation between $1.60 and $1.53, however, remains the most likely option.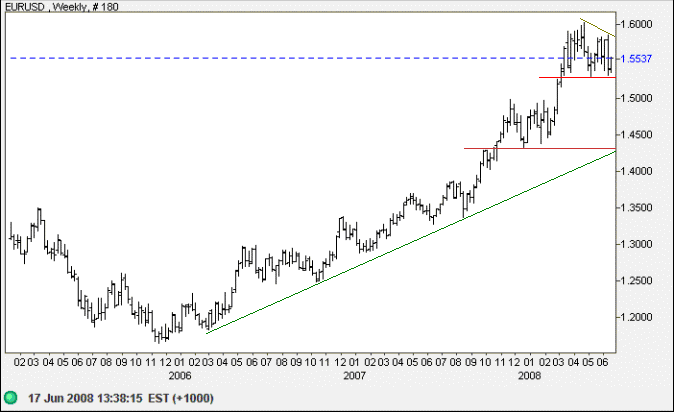 Source: Netdania
The greenback rallied to 109 yen. Expect a retracement to test the new support level at 106. Respect would confirm the primary up-trend.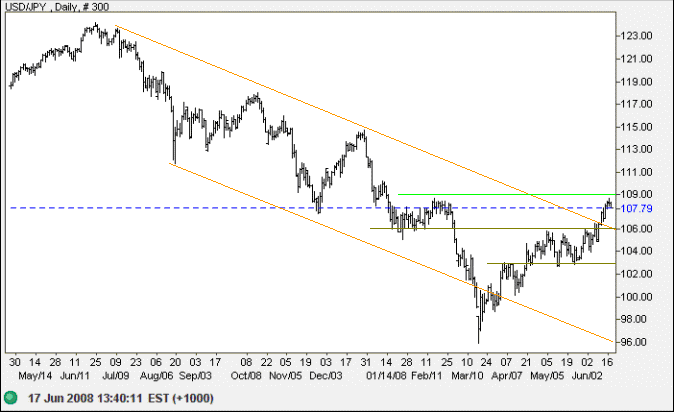 Source: Netdania
The Australian dollar broke through $0.95 to test short-term support at $0.93. Recovery above $0.95 would again encounter resistance at $0.9650, while failure of $0.93 would test primary support at $0.90.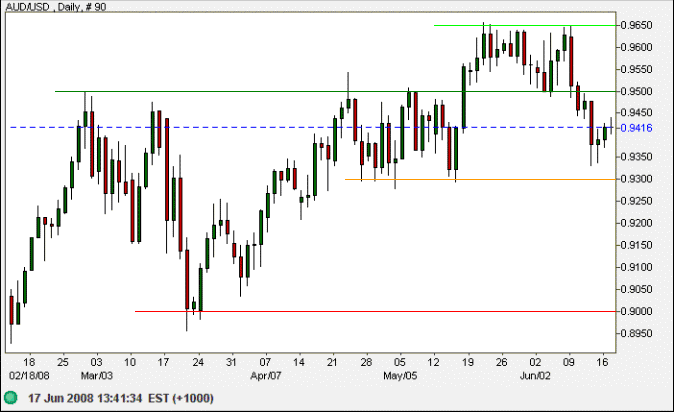 Source: Netdania
The Aussie is strengthening against the yen, forming a narrow consolidation above support at 100. In the long term, expect an advance to 108. Reversal below 99 is now unlikely — and would test long-term support at 88/90.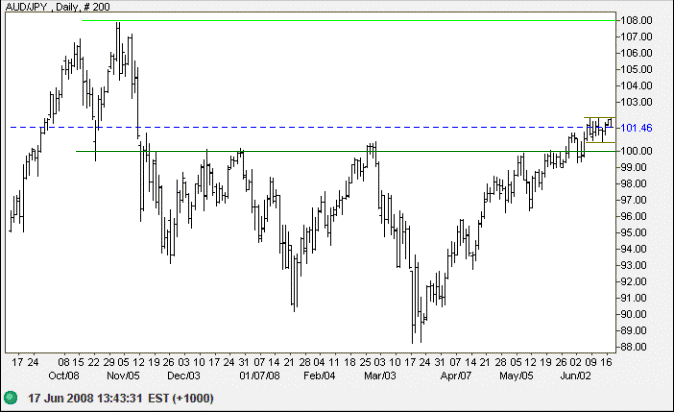 Source: Netdania
Men by habit and nature who are untrue to a trust are dangerous just in proportion as they are clever. I would like to see a university devoted to turning out safe men instead of merely clever ones.

~ Elbert Hubbard
To understand my approach, please read About The Trading Diary.