---
Euro Strengthens
By Colin Twiggs
April 1, 2008 4:00 a.m. ET (8:00 p.m. AET)
These extracts from my trading diary are for educational purposes and should not be interpreted as investment or trading advice. Full terms and conditions can be found at Terms of Use.
Spot gold is again testing support at $900. Gold and the euro have been moving in sync since 2006 and the relationship is expected to continue — with gold resuming its strong up-trend. Breakout below $900, however, would breach the rising trendline and signal weakness in the primary trend.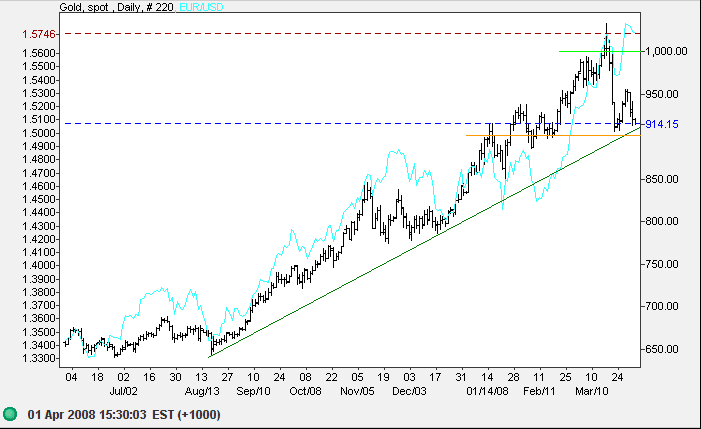 Source: Netdania
May 2008 Light Crude shows a series of descending (lower) tops — a bearish sign during a consolidation. Breakout below $99 would signal a test of primary support at $86, while respect of support would need to rally above the previous high at $108 before it could be interpreted as a longer term positive sign.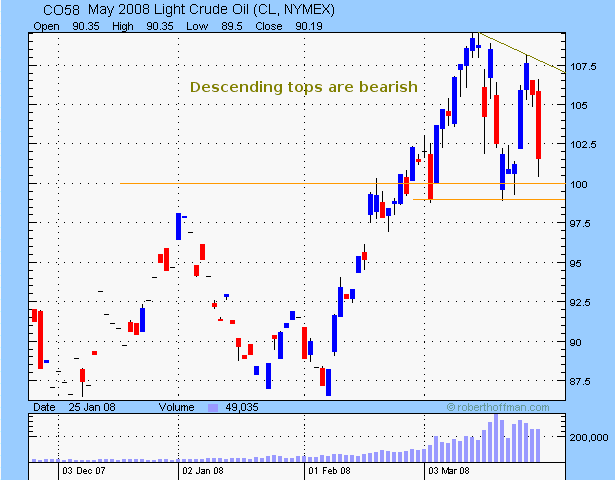 The strong primary up-trend on the weekly chart continues. A break of the rising green trendline, while not expected, would signal that the up-trend is weakening.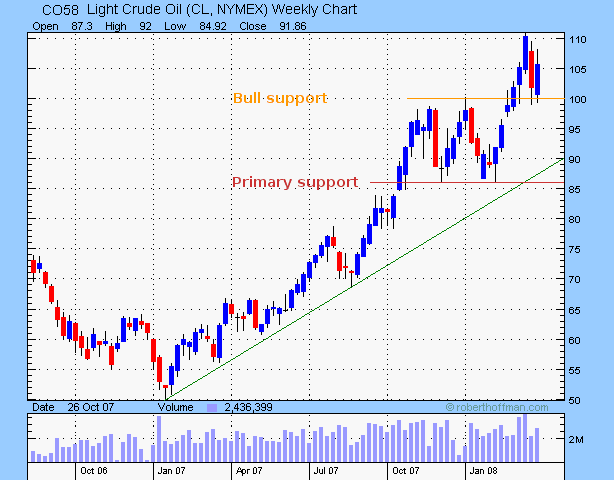 The euro is forming a bullish narrow rectangle below resistance at $1.59. Breakout would offer a short-term target of 1.59+(1.59-1.53)=$1.65. The space between short-term support at 1.53 and longer term support at the previous high of 1.50 signals a strong up-trend.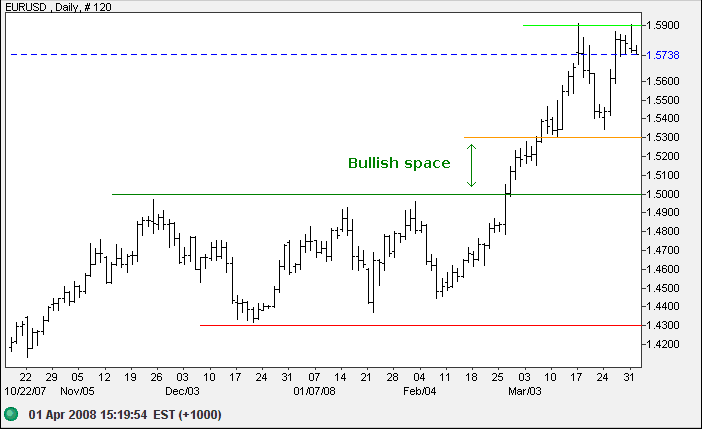 Source: Netdania
Further narrow consolidation of the dollar below short-term resistance at 101 yen would be a bullish sign, promising a test of the upper border of the trend channel. The strong primary down-trend continues, however, with a target of the all-time low at 80.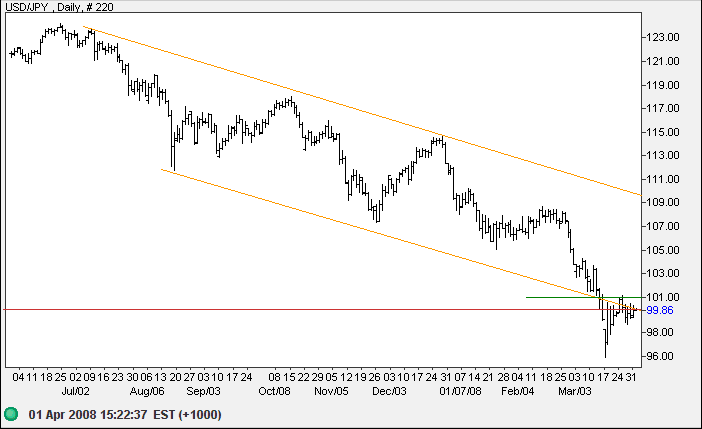 Source: Netdania
Breakout of the Australian dollar below $0.90 would confirm the secondary correction and a test of primary support at $0.85. Respect of $0.85 would confirm the primary up-trend, while failure would signal a test of $0.77.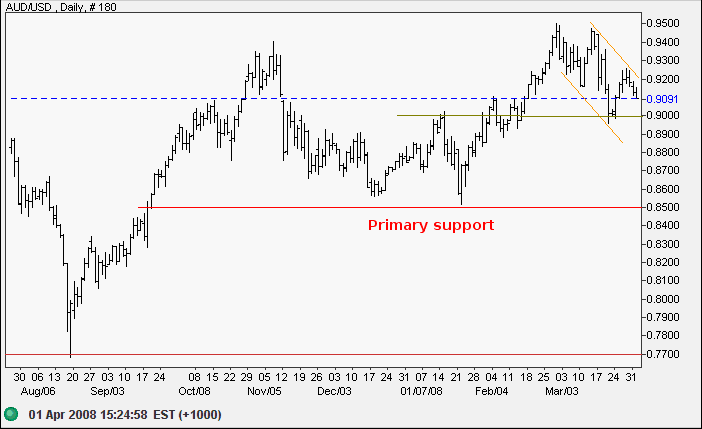 Source: Netdania
The Aussie continues to display a descending broadening pattern against the yen, with strong resistance at 100. Reversal below 88 would complete a failed up-swing, signaling long-term weakness. Breakout below key support at 86 would offer a long-term target of 86-(108-86)=64.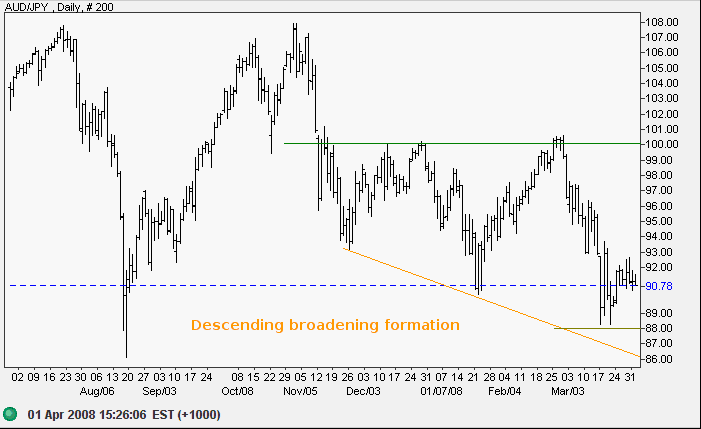 Source: Netdania
It's absolutely clear that there are human rights abuses in Tibet. That's clear-cut. We need to be up-front and absolutely straight about what's going on....... I think it would be appropriate for the Chinese government to engage the Dalai Lama or his representatives in an informal set of discussions about future possibilities.......

~ Australian Prime Minister Kevin Rudd: March 28, 2008.
To understand my approach, please read Technical Analysis & Predictions in About The Trading Diary.