---
Gold Retreats to $1000
By Colin Twiggs
March 18, 2008 6:00 a.m. ET (10:00 p.m. AET)
These extracts from my trading diary are for educational purposes and should not be interpreted as investment advice. Full terms and conditions can be found at Terms of Use.
After reaching $1030 on Monday, spot gold retraced to test its new support level of $1000/ounce (resistance when broken becomes support). Expect investors to seize the opportunity to sell dollars and accumulate the precious metal. Intra-day lows below $1000 are not cause for concern, but a fall below $990 would signal weakness.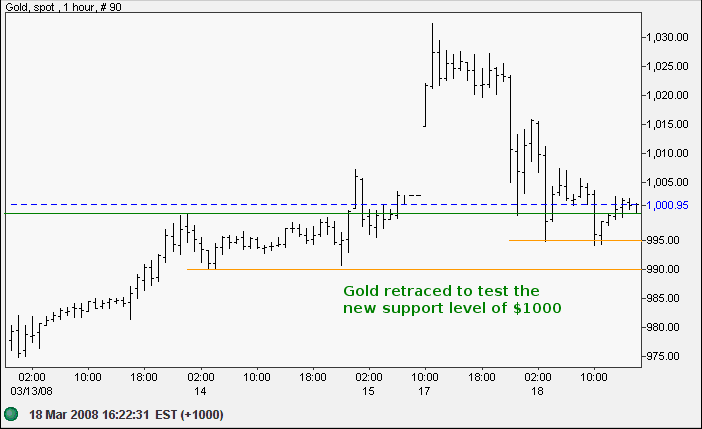 The weekly chart shows the strong up-trend of gold and the euro against the dollar — which is likely to continue.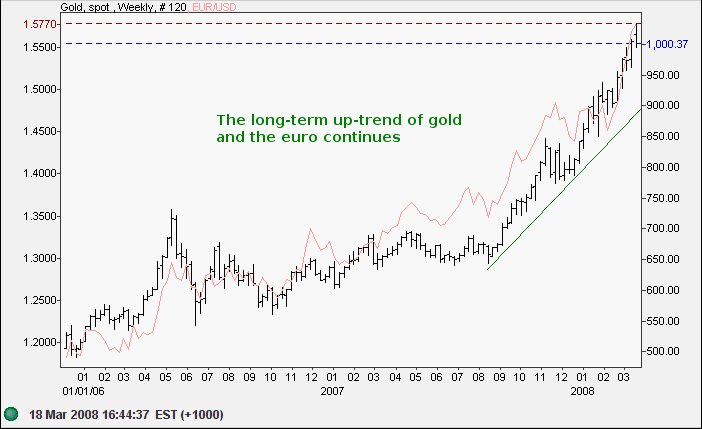 Source: Netdania
April 2008 Light Crude reached $110 before again retracing to test the new support level at $100. The long candlestick tail reflects buying support and the $100 level is likely to hold — with the up-trend continuing.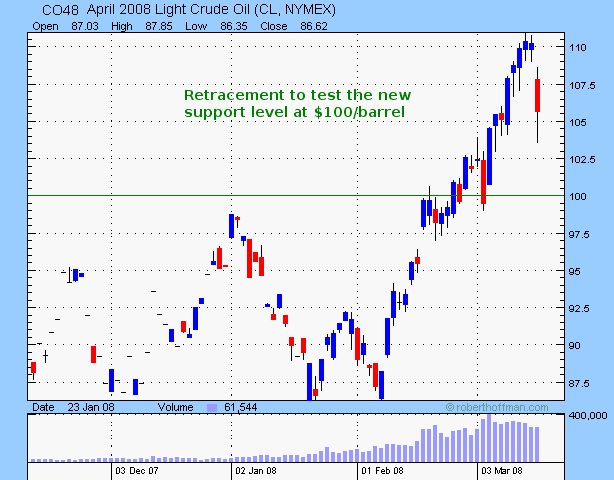 The euro surpassed its medium-term target before retracing to test intra-day support at $1.57. Gold and the euro tend to move in sync, so we should not rule out another retracement. Penetration of the rising trendline would indicate a test of the new support level at $1.50 — affording traders an excellent entry point.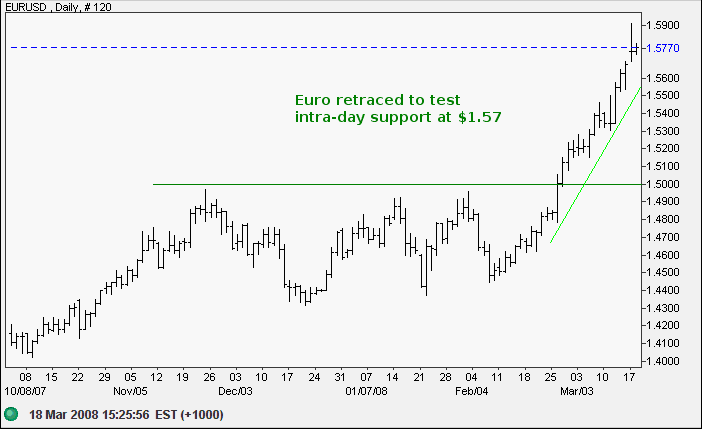 Source: Netdania
The dollar broke through long-term support at 100 yen and is headed for a test of the all-time low of 80.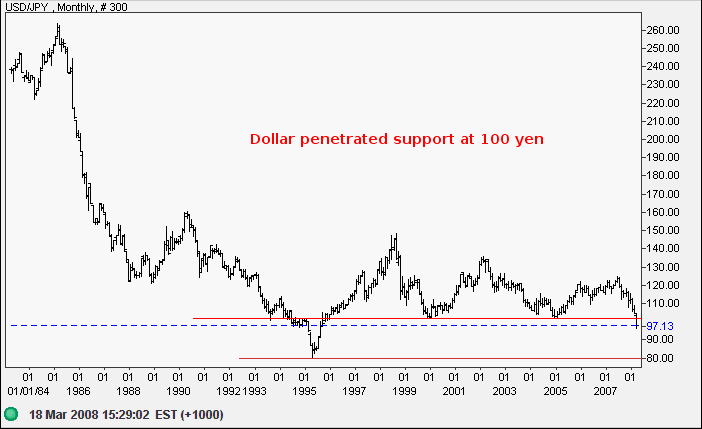 Source: Netdania
The Australian dollar failed to make headway against the weakening greenback, signaling vulnerability to unwinding carry trades. The broadening top indicates the presence of large sellers at a fixed price of $0.9450 to $0.9500. Downward breakout or a failed up-swing would signal a test of primary support at $0.85.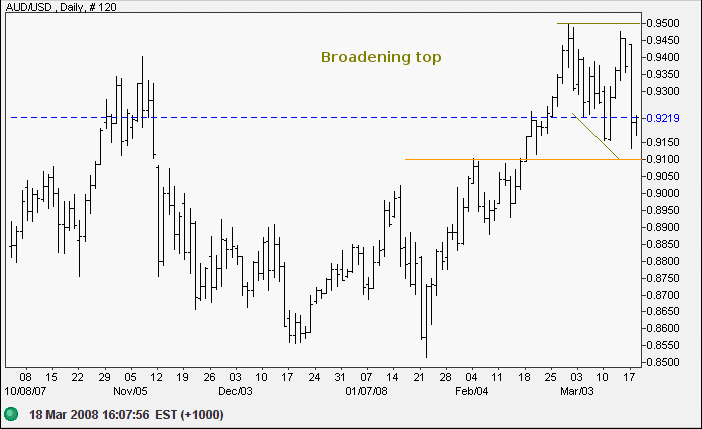 Source: Netdania
The Aussie is headed for a test of the lower border of the descending broadening formation (which similarly signals large sellers at 100 yen). Breakout would indicate future trend direction. And a fall below 86 would warn of further unwinding of carry trades, offering a long-term target of 86-(108-86)=64.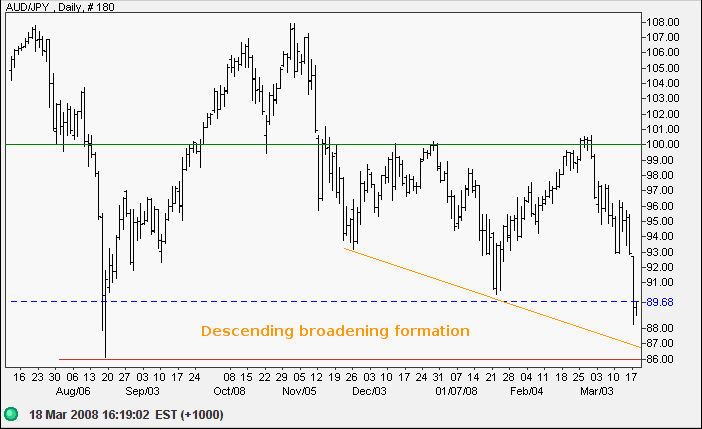 Source: Netdania
There are risks and costs to a program of action.
But they are far less than the long-range risks
and costs of comfortable inaction.

~ John F Kennedy
To understand my approach, please read Technical Analysis & Predictions in About The Trading Diary.