---
Gold Testing $1000
By Colin Twiggs
March 4, 2008 3:00 a.m. ET (7:00 p.m. AET)
These extracts from my trading diary are for educational purposes and should not be interpreted as investment advice. Full terms and conditions can be found at Terms of Use.
Spot gold is headed for a test of resistance at the key psychological level of $1000/ounce. Narrow consolidation below the resistance level would be a strong bull signal. Retracement below the rising green trendline is unlikely — and would warn that the up-trend is weakening.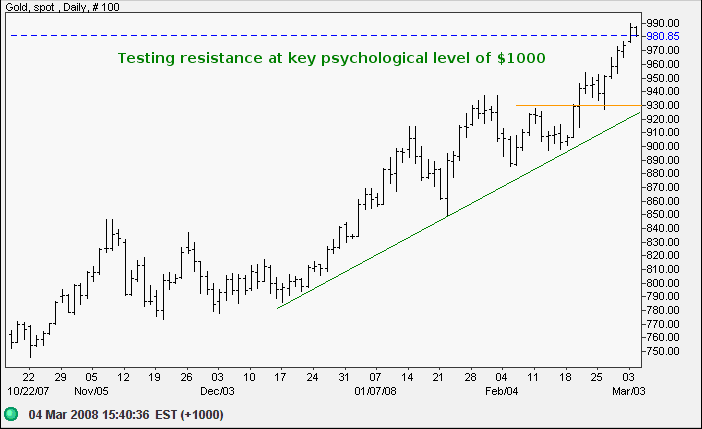 Source: Netdania
April 2008 Light Crude broke through resistance at $100/ barrel — after a narrow consolidation. The tall shadow on the latest candle warns of a retracement to test support at $100 (resistance when broken becomes support).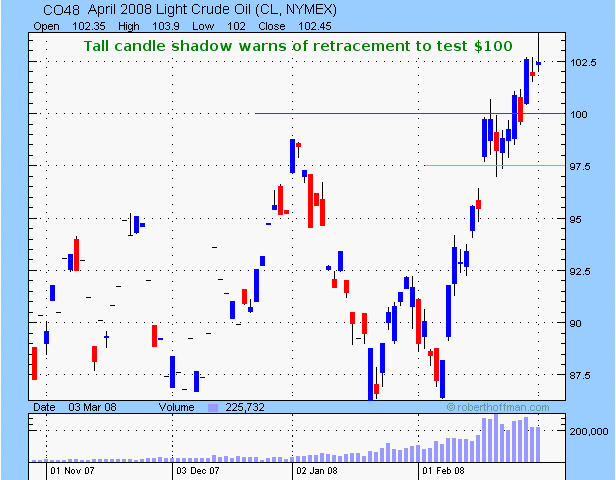 The euro broke through resistance at $1.4950/$1.5000 and, after a strong rally, is consolidating above $1.5150. There is even chance of a consolidation at this level, followed by an upward breakout, or a retracement to test the new support level at $1.4950/$1.5000 — affording traders an excellent entry point.

Retracements and advances tend to be symmetrical, with advances after a breakout roughly equal to the previous retracement. The medium-term target for the upward breakout is therefore calculated as 1.50+(1.50-1.43)=$1.57.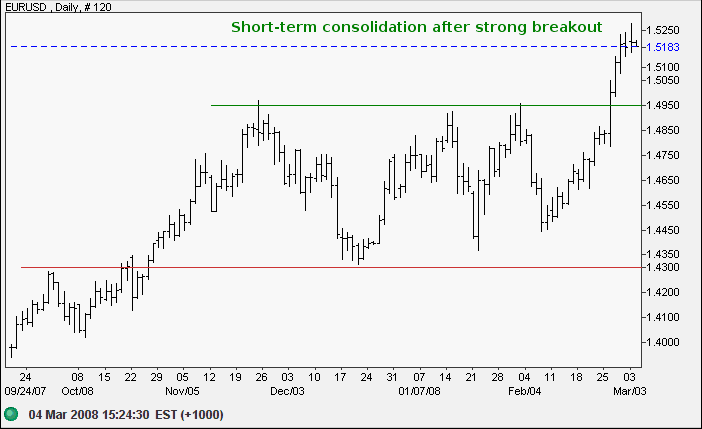 Source: Netdania
The dollar broke downwards from the flag formation against the yen and is headed for a test of the lower channel border. Long-term and short-term targets now coincide at 100.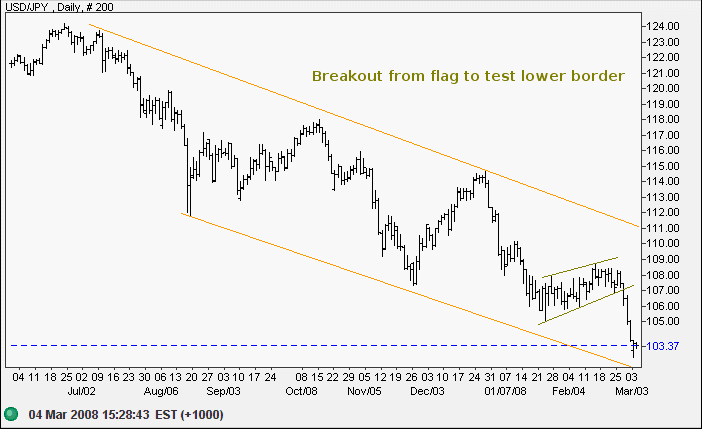 Source: Netdania
The significance of support at 100 is clearly shown on the monthly chart.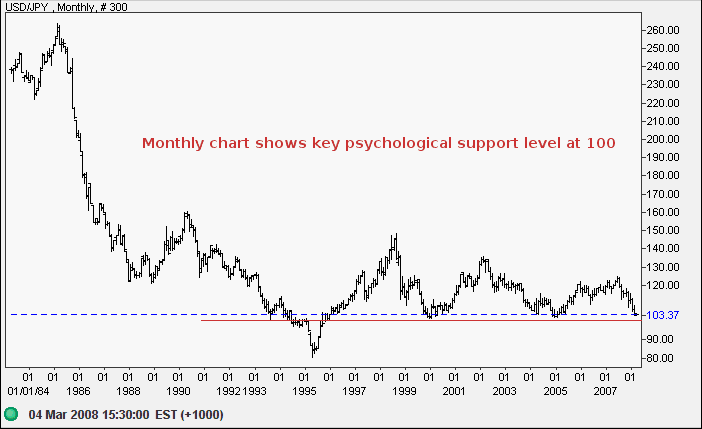 The Australian dollar is retracing after a failed breakout above $0.94. Today's 0.25% rate rise by the RBA should strengthen support and, provided price holds above $0.91, the outlook remains bullish. In the long-term, recovery above $0.94 would offer a target of parity; while reversal below $0.91 would test primary support at $0.85.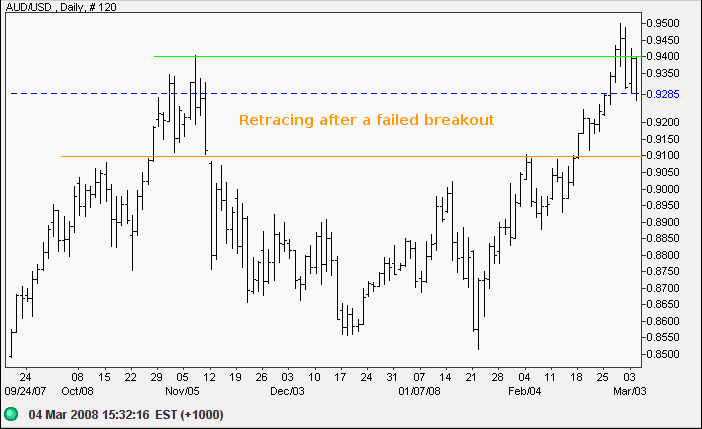 Source: Netdania
The Aussie made a similar failed break above 100 against the yen, followed by a sharp retracement. Expect support at 93; while a fall below 90 would signal continuation of the down-trend — with a target of 90-(100-90)=80.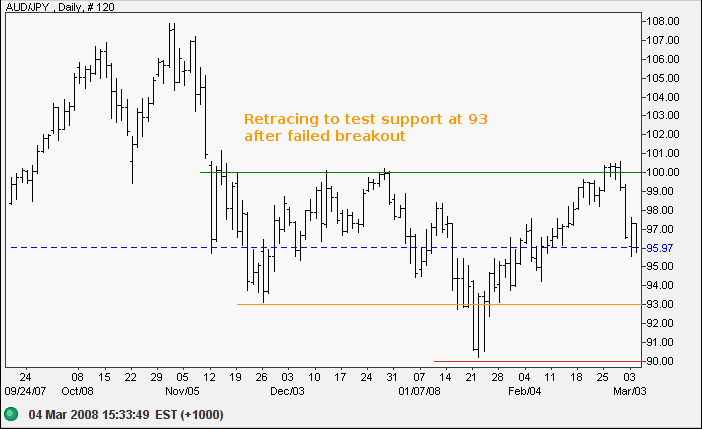 Source: Netdania
The delight of the people at the success of their new wealth-creating machinery was about this time abruptly chilled. From some unknown cause the mystic wand of the magician was losing its power. At the very moment when all apprehension had passed away the spectre of depreciation appeared.

~ from an article on the Continental Currency in The New York Herald, January 1863.
To understand my approach, please read Technical Analysis & Predictions in About The Trading Diary.