---
Crude At $100
By Colin Twiggs
February 26, 2008 3:00 a.m. ET (7:00 p.m. AET)
These extracts from my trading diary are for educational purposes and should not be interpreted as investment advice. Full terms and conditions can be found at Terms of Use.
Spot gold is retracing to test the rising trendline, after encountering resistance at $950. Failure of the trendline would warn that the up-trend is slowing; respect would indicate another test of $950.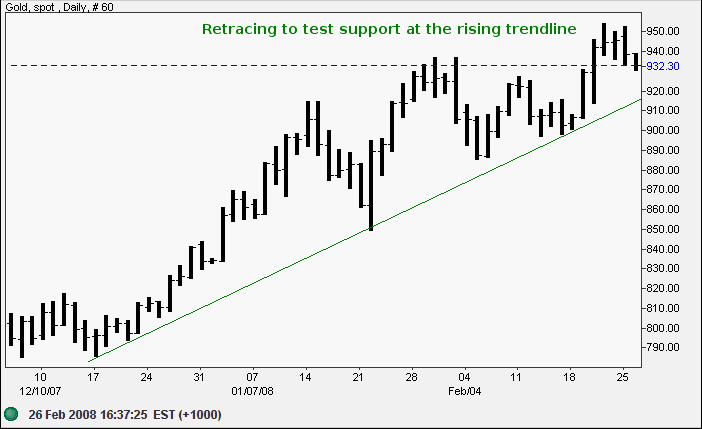 Source: Netdania
April 2008 Light Crude is forming a narrow consolidation below resistance at $100/ barrel. This is a bullish formation, signaling accumulation. Reversal below $97, however, would indicate that the pattern has failed and primary support at $86 is to face another test.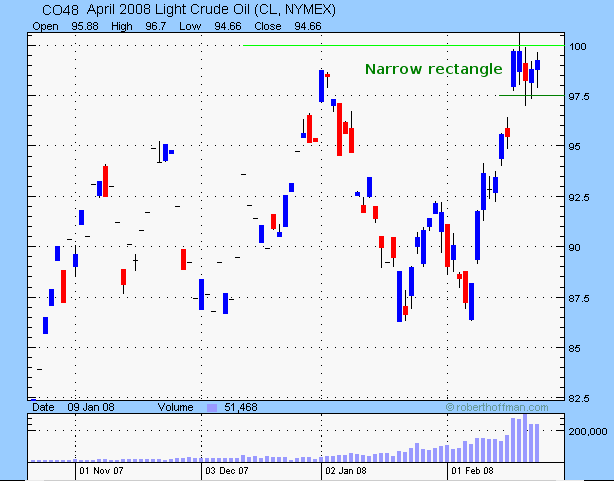 The euro formed a small pennant above $1.4800, likely to resolve in a test of resistance at $1.4950. Downward breakout, however, would test support at $1.4450.

In the long term, broad consolidation below the key psychogical level of $1.50 indicates extensive profit-taking and the outcome remains unclear. Upward breakout would offer a target of 1.50+(1.50-1.43)=$1.57; while reversal below $1.43, though less likely at present, would reverse the primary up-trend.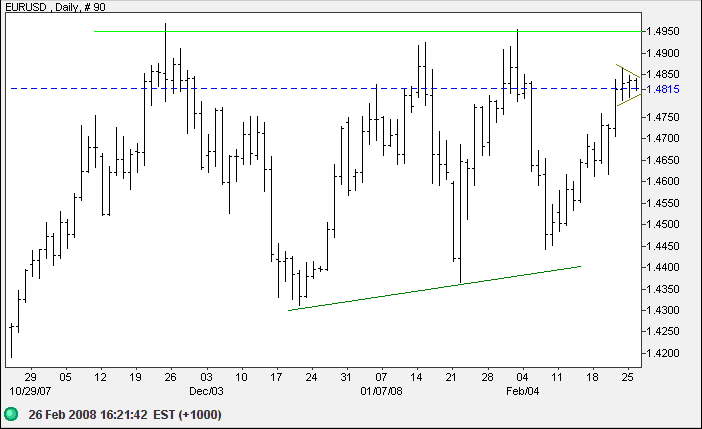 Source: Netdania
The dollar continues in a long down-trend against the yen, with a target of 100. In the short-term, the flag formation is likely to resolve in continuation of the down-trend.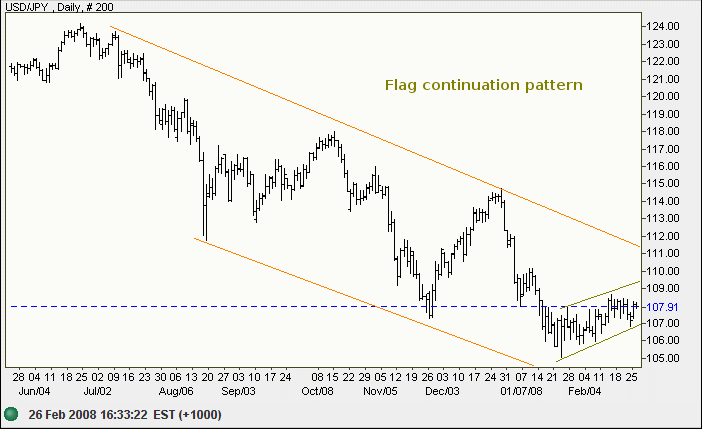 Source: Netdania
The Australian dollar is headed for a test of $0.94, after breaking through $0.91. In the long-term, breakout above $0.94 would offer a target of parity; while reversal would indicate a test of $0.85.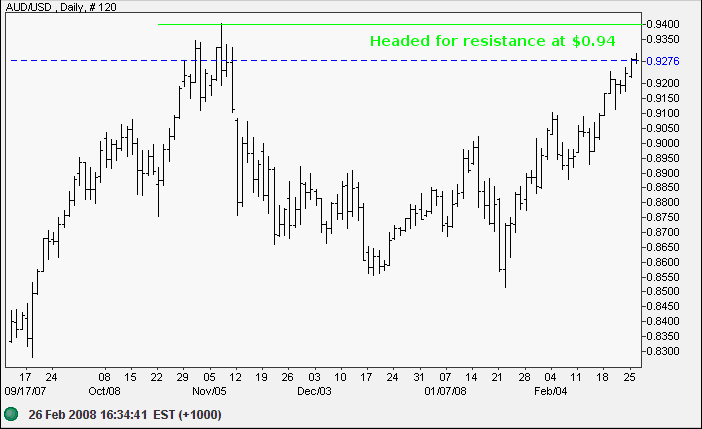 Source: Netdania
The Aussie broke through resistance at 100 against the yen, indicating a test of 108. Resistance when broken becomes support — expect a (short-term) retracement to test the new support level.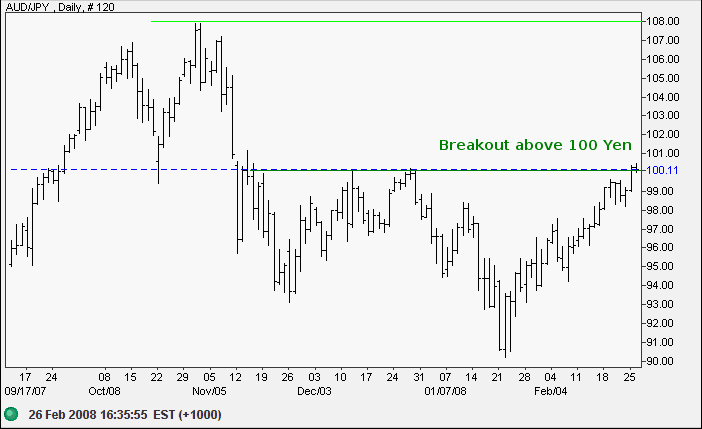 Source: Netdania
I was twenty when I made my first ten thousand, and I lost that. But I knew how and why – because I traded out of season all the time; because when I couldn't play according to my system, which was based on study and experience, I went in and gambled. I hoped to win, instead of knowing that I ought to win on form.

~ Jesse Livermore in Edwin Lefevre's Reminiscences Of A Stock Operator
To understand my approach, please read Technical Analysis & Predictions in About The Trading Diary.