---
Gold Testing Support At $900
By Colin Twiggs
February 19, 2008 3:00 a.m. ET (7:00 p.m. AET)
These extracts from my trading diary are for educational purposes and should not be interpreted as investment advice. Full terms and conditions can be found at Terms of Use.
The rising wedge pattern (identified last week) failed to make five clear points of contact with the converging borders prior to the breakout — and is therefore unreliable according to Bulkowski. Spot gold is testing short-term support at $900 and failure would warn of a test of primary support at $850. Alternatively, breakout above $930 would signal a further primary advance.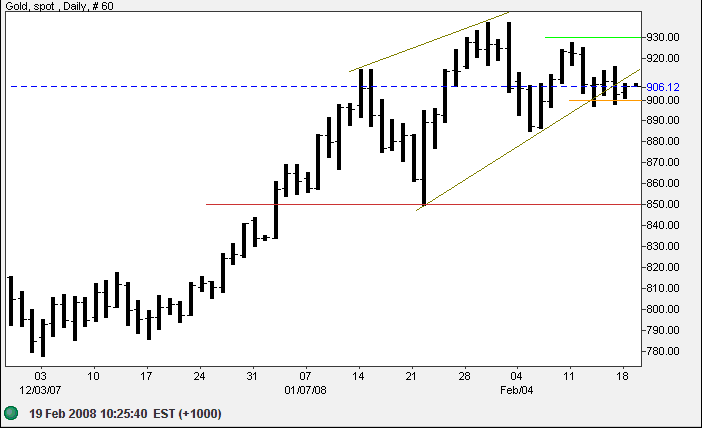 Source: Netdania
March 2008 Light Crude respected primary support and is headed for another test of $100/ barrel, after completing a double bottom with a breakout above $92.50. Failure of support at $86 is unlikely — and would warn that crude has started a primary down-trend.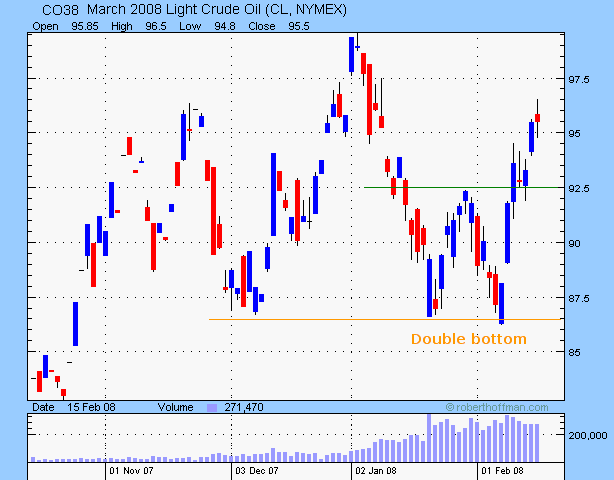 The weekly chart shows a strong primary up-trend with broad consolidation below strong resistance at $100. A failed (or partial) swing would warn of a breakout.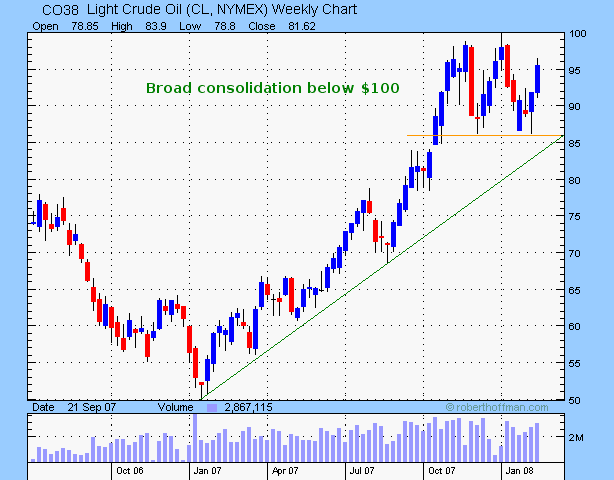 The euro broke short-term resistance at $1.4600 and is now retracing to test the new (short-term) support level. Respect would confirm another test of $1.49, while downward breakout would test the lower border of the broad ascending triangle formed over the past few months.

In the long term, breakout above the key psychogical level of $1.50 would offer a target of 1.50+(1.50-1.43)=$1.57; while reversal below $1.43, though unlikely in the present circumstances, would reverse the primary up-trend.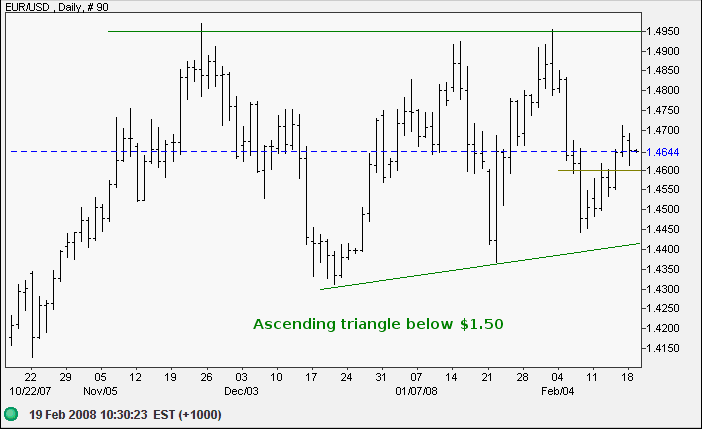 Source: Netdania
The dollar continues in a long-term down-trend against the yen, with a target of 100. In the short-term, having reversed above 108, followed by a short retracement that respected the breakout level, expect the greenback to test the upper border of the trend channel.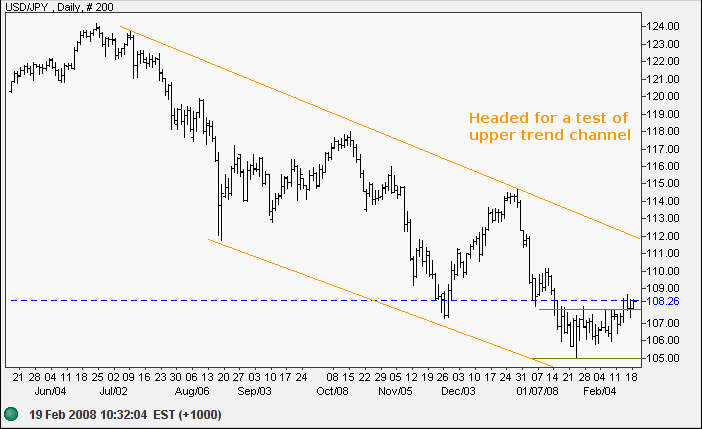 Source: Netdania
The Australian dollar broke above $0.91 after twice respecting support at $0.89 against the greenback. Expect a test of $0.94. Reversal below $0.89 is most unlikely — and would indicate a test of $0.85.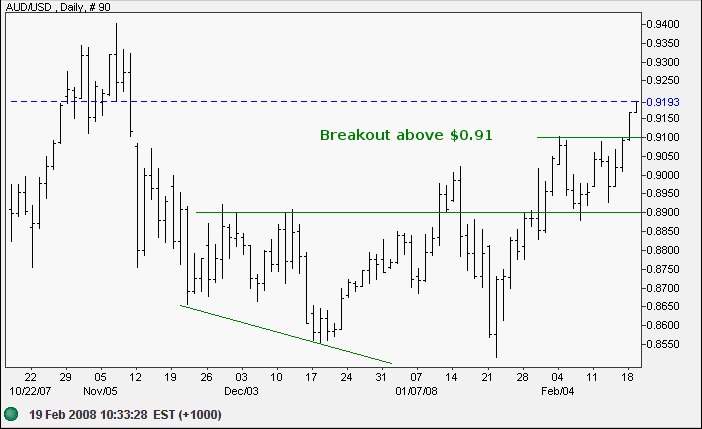 Source: Netdania
The Aussie is testing the upper border of a broadening descending formation against the yen and breakout above 100 would signal a test of 108. In the short-term, narrow consolidation below $100 would be a bullish sign.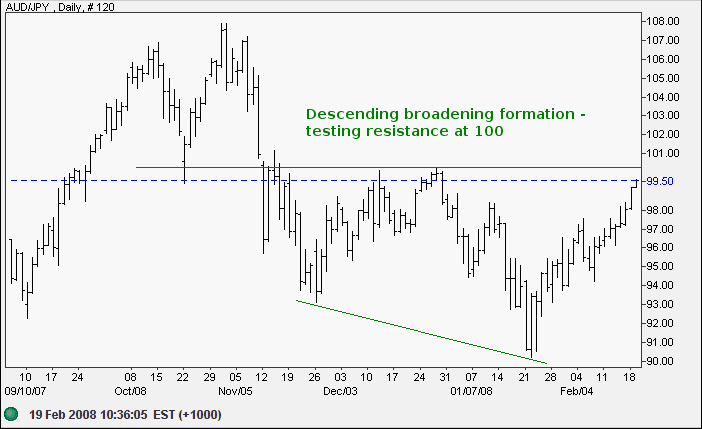 Source: Netdania
How can we enjoy life while being responsible to others? Buddhists advise: "Act as if the future of the universe depends on what you do, while laughing at yourself for thinking that your actions make any difference."

~ Mihaly Csikszentmihalyi: Finding Flow
To understand my approach, please read Technical Analysis & Predictions in About The Trading Diary.