---
Unavoidable Rate Cut
By Colin Twiggs
January 31, 2008 1:30 a.m. ET (5:30 p.m. AET)
These extracts from my trading diary are for educational purposes and should not be interpreted as investment advice. Full terms and conditions can be found at Terms of Use.
The latest FOMC meeting cut the fed funds rate to 3.0%, bringing the total rate reduction to 1.25% in little more than a week. While the cuts may seem excessive and are bound to have repercussions later, the Fed has no choice given the precarious position of the financial sector and the domino effect a contraction of bank credit would have on the entire economy.
The Dow is testing resistance at 12800 after a breakout below this level (08-Jan-2008) signaled the start of a bear market. The latest gravestone candlestick warns of a (downward) reversal.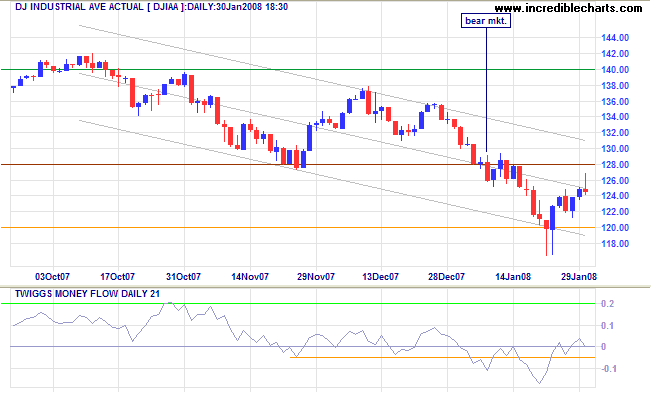 The Shanghai Composite index also respected resistance at the former primary support level of 4800, warning of another decline.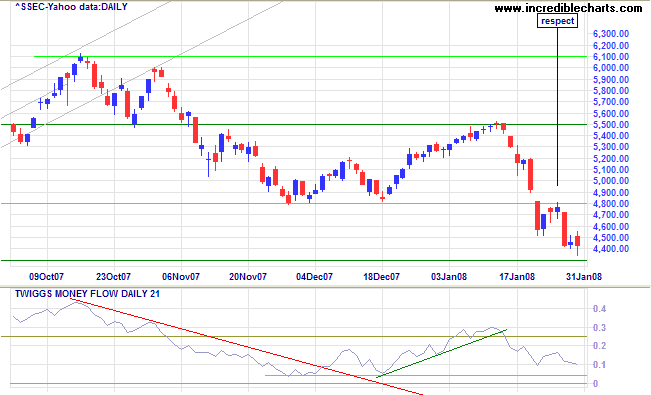 Ten-year treasury yields are rallying as investors seek safety from equities.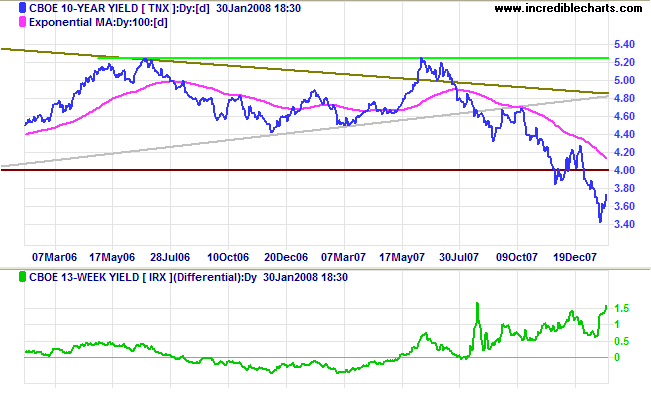 The yield differential is also rising as short-term yields test support at 2.0%.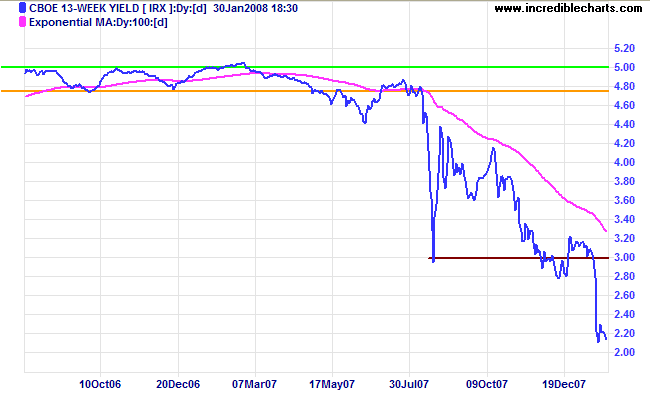 Commercial paper rates fell sharply in anticipation of the latest rate cut by the Fed. The continued wide spread with 3-month treasury bills warns that investors remain wary of financial markets.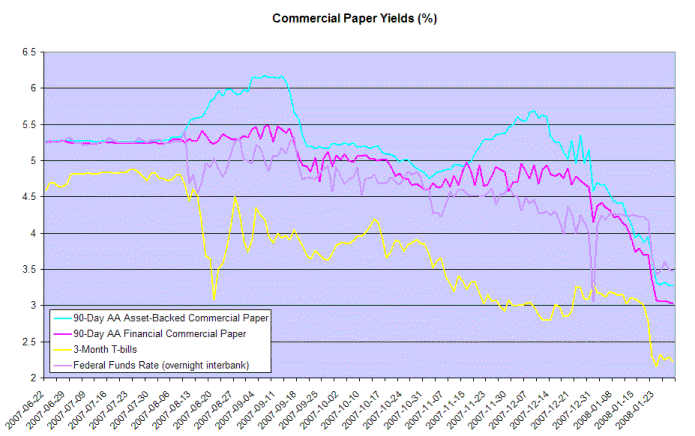 The precarious state of the financial system is shown by the record percentage of total reserves borrowed from the Federal Reserve by deposit-taking institutions. My data goes back to 1960 and the previously recorded high was 32% in 1984.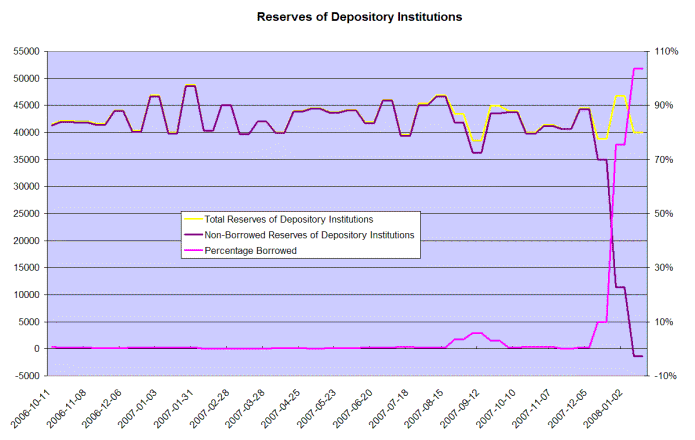 Unemployment has turned upwards, but only a rise to around 6% would confirm a recession.
Jonathan Wright's recession prediction model is displayed for academic interest only, having failed to account for the damage caused by a negative yield curve in a low interest rate environment. The model shows probability of a recession (in the next four quarters) falling to a low 8 per cent.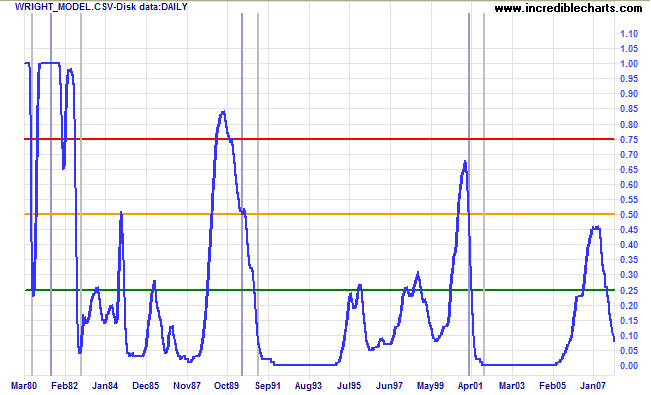 The uniform, constant and uninterrupted effort of every man to better his condition, the principle from which public and national, as well as private opulence is originally derived, is frequently powerful enough to maintain the natural progress of things toward improvement, in spite both of the extravagance of government, and of the greatest errors of administration. Like the unknown principle of animal life, it frequently restores health and vigour to the constitution, in spite, not only of the disease, but of the absurd prescriptions of the doctor.

~ Adam Smith: The Wealth Of Nations (1776).
To understand my approach, please read Technical Analysis & Predictions in About The Trading Diary.