---
Further Bear Market Signals
By Colin Twiggs
January 17, 2008 3:00 a.m. ET (7:00 p.m. AET)
These extracts from my trading diary are for educational purposes and should not be interpreted as investment advice. Full terms and conditions can be found at Terms of Use.
The FTSE 100 crossed below primary support at 6000, joining the Dow and S&P 500 in a primary down-trend — further confirmation of a bear market.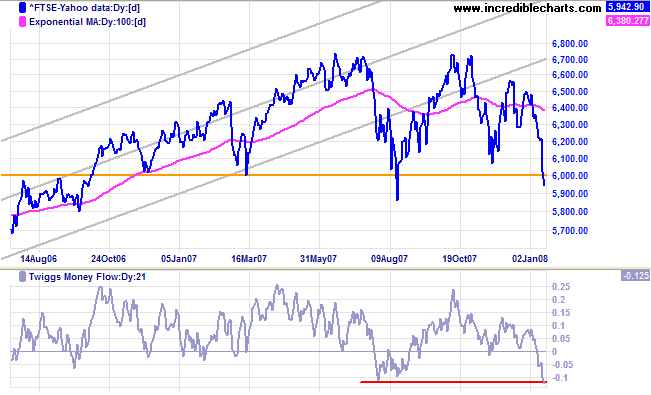 The Shanghai Composite index recovered from a secondary correction, but has now encountered resistance at 5500. A fall below 5200 would be bearish, while reversal below 4800 would signal the start of a primary down-trend.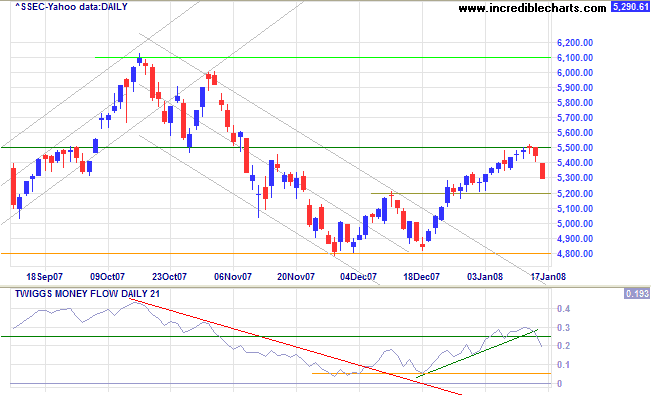 Ten-year treasury yields broke support at 4.0% in anticipation of further rate cuts.

Vertical lines in 2000/2001 mark the last official recession and follow shortly after the yield differential (10-year minus 3-month treasury yields) dipped below zero. There is a significant lag after the negative yield curve in 2007, however, as banks resorted to off-balance sheet SIVs to avoid the credit squeeze — creating a greater lag and, quite likely, a more severe backlash.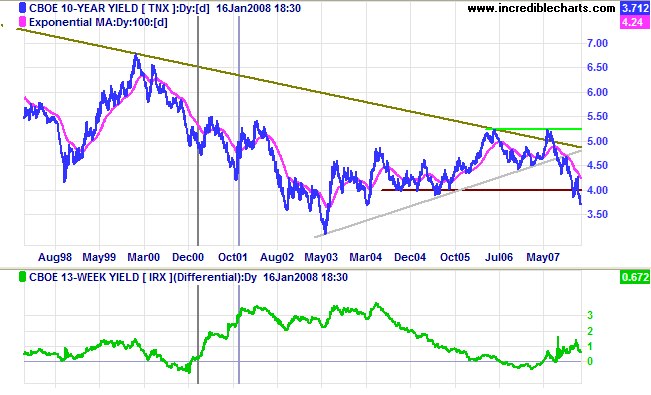 Commercial paper rates are falling sharply in anticipation of further rate cuts by the Fed. Three-month treasury bill yields have found support at 3.00%, indicating return of a measure of stability to financial markets.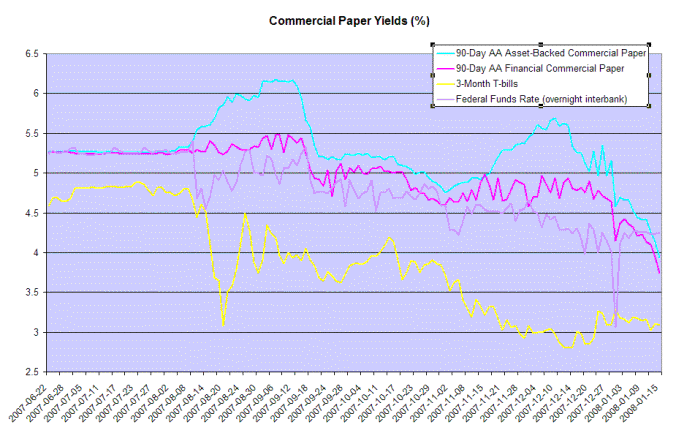 Bank credit growth is maintaining at above 10 percent, with commercial & industrial finance compensating for the slow-down in real estate.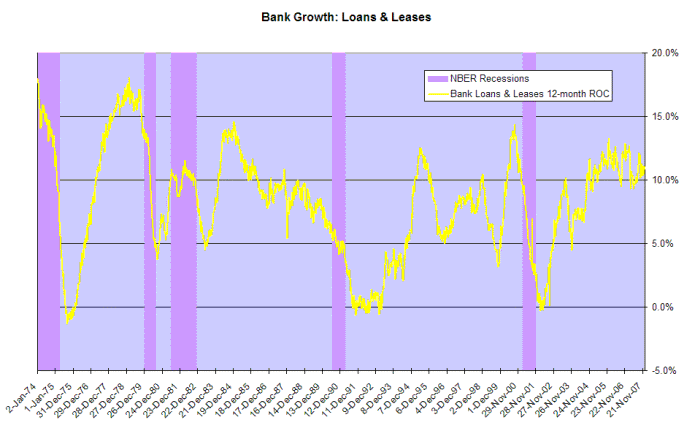 In the gray market, asset-backed paper remains out of favor and a surge in financial sector issues has been necessary to make up the shortfall. Further contraction would squeeze bank credit.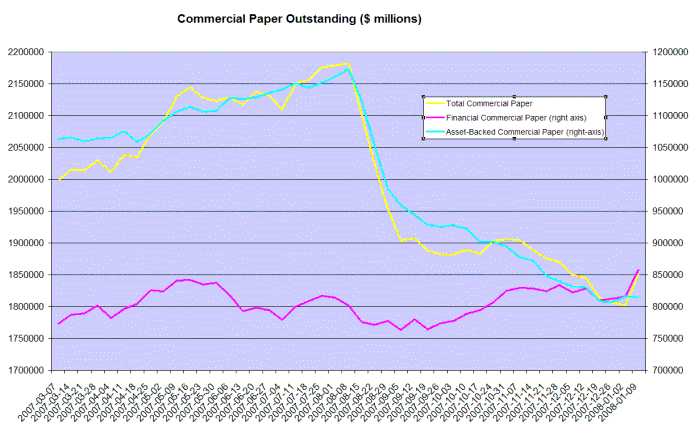 Consumer credit growth remains at a precarious 5 per cent. Further falls would sound a recession warning.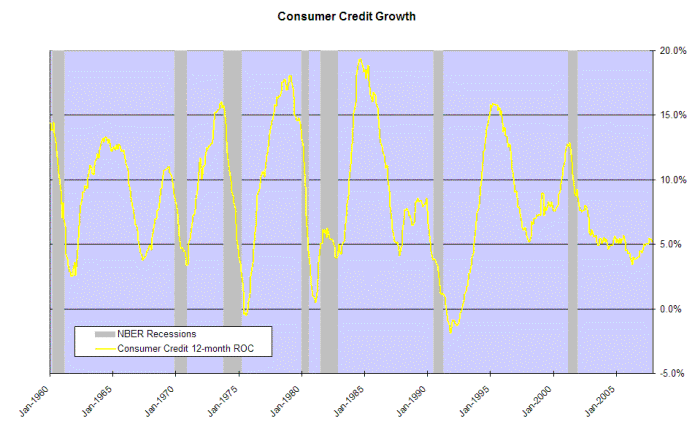 I believe that Jonathan Wright's recession prediction model is discredited, having failed to account for the damage caused by a negative yield curve in a low interest rate environment. The model is displayed for academic interest only and shows probability of a recession (in the next four quarters) at a low 10 percent.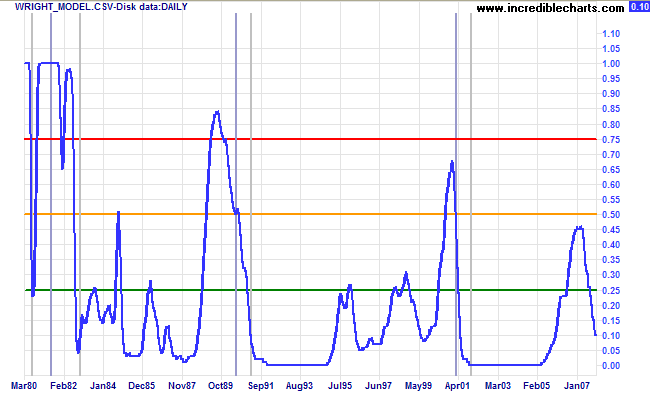 During my eighty-seven years I have witnessed a whole succession of technological revolutions. But none of them have done away with the need for character in the individual or the ability to think.

~ Bernard Baruch: My Own Story.
To understand my approach, please read Technical Analysis & Predictions in About The Trading Diary.