---
What The Rate Cut Reveals
By Colin Twiggs
December 13, 2007 4:00 a.m. ET (8:00 p.m. AET)
These extracts from my trading diary are for educational purposes and should not be interpreted as investment advice. Full terms and conditions can be found at Terms of Use.
Tuesday's quarter percent rate cut by the Fed is not a positive sign. The chart below shows how often a decline in the fed funds rate heralds a recession over the past 45 years — especially where it follows a significant series of rate hikes.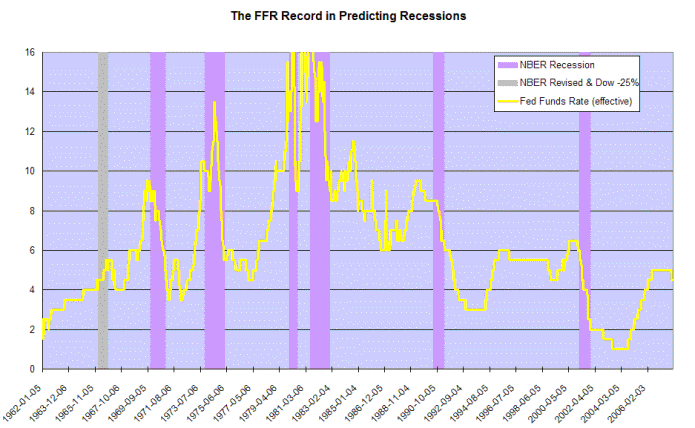 The Dow is retracing to test short-term support at 13250. The long-legged doji warns of increased volatility — that could resolve either way. A rise above 13800 would signal a test of resistance at 14200, while a fall through 13250 would test primary support at 12800.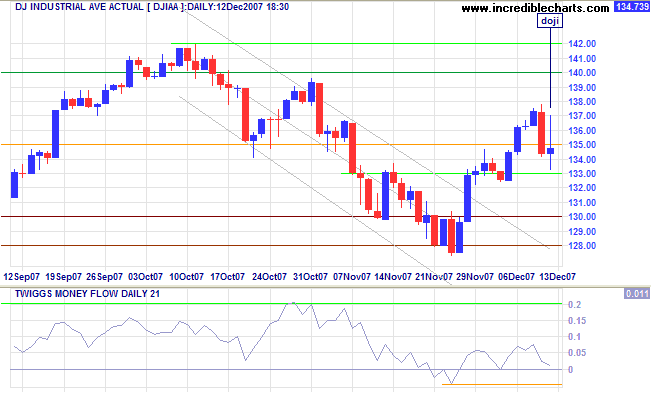 I would estimate that probability of a bear market remains at 66 per cent. This is a time for caution: there may be further sharp turns ahead.
Ten-year treasury yields have found support around 4.0%. The yield differential (10-year minus 3-month treasury yields) are above 1 per cent, due to falling short-term yields. The full effect of damage done by a negative yield curve (in the first half of 2007) will only be seen over the next 6 to 12 months.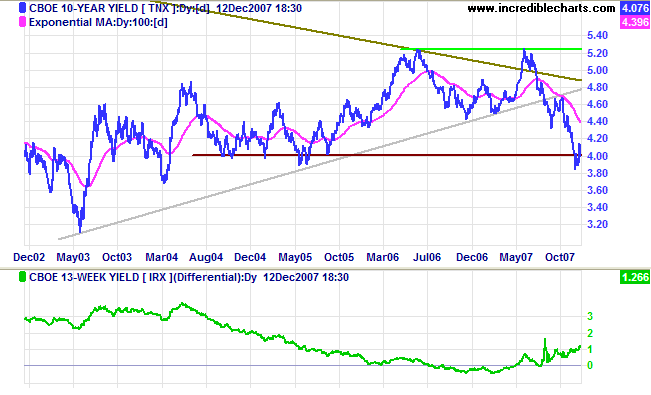 The Fed funds target has been lowered to 4.25 per cent. Three-month treasury bill yields broke through support at 3.00%, while rates on asset-backed commercial paper are rising, signaling continued mistrust of financial markets.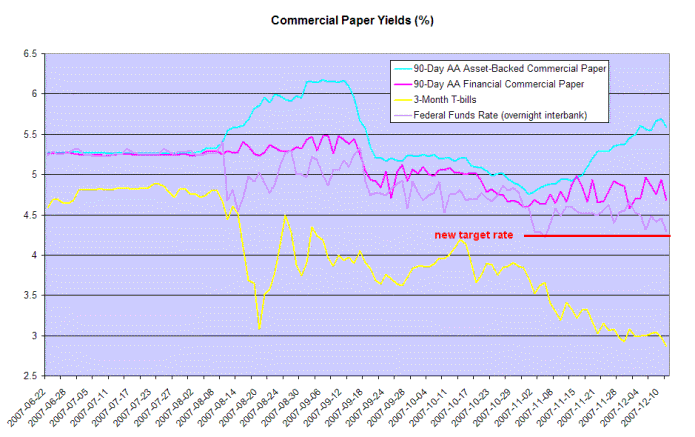 Bank credit continues to grow at above 10 percent.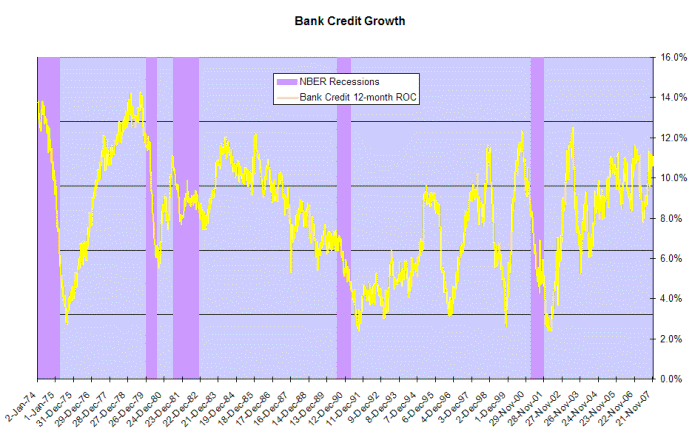 The gray market, however, is contracting, with commercial paper having fallen by $330 billion. Asset-backed commercial paper is one of the primary sources of short-term funding for SIVs.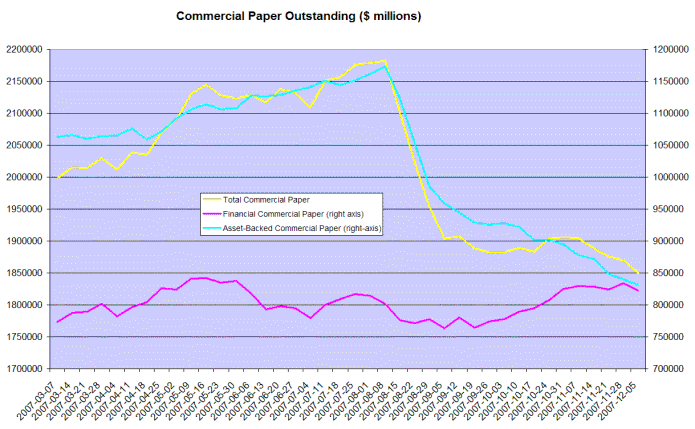 Continued contraction of commercial paper funding would lead to significant credit tightening by the banking sector as they are forced to make up the shortfall.
Consumer credit growth is more precarious (than overall credit growth) at 5 per cent. Further falls would sound a recession warning.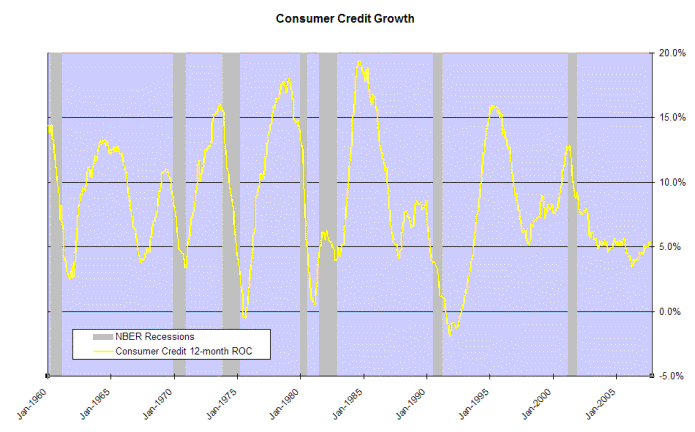 I believe that Jonathan Wright's recession prediction model has failed to adequately address the damage caused by a negative yield curve in a low interest rate environment. The model shows probability of a recession in the next four quarters has fallen to a low 13 percent.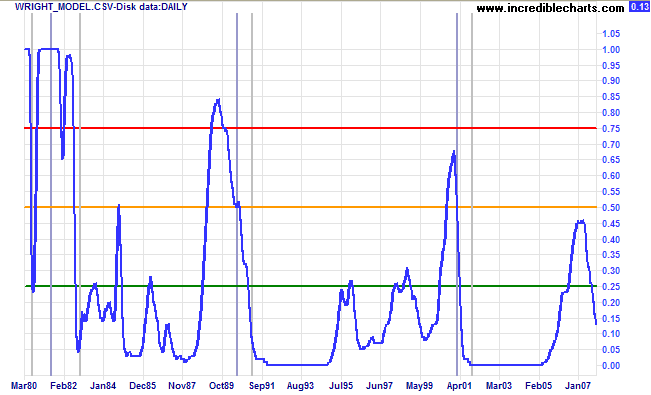 By borrowing to finance consumption, instead of saving to finance production, our country has dug itself into an economic hole far deeper than has any other nation in history.

~ Peter Schiff: Crash Proof.
To understand my approach, please read Technical Analysis & Predictions in About The Trading Diary.