---
Gold, Oil, Currencies & Interest Rates
By Colin Twiggs
July 24, 2007 4:30 a.m. EST (6:30 p.m. AEST)
These extracts from my trading diary are for educational purposes and should not be interpreted as investment advice. Full terms and conditions can be found at Terms of Use.
Spot gold is consolidating between $680 and $685 in the short term. This is a continuation signal and we can expect a test of resistance at $695/$700 in the medium term. Breakout would signal a rally to $730, while reversal would test primary support at $635.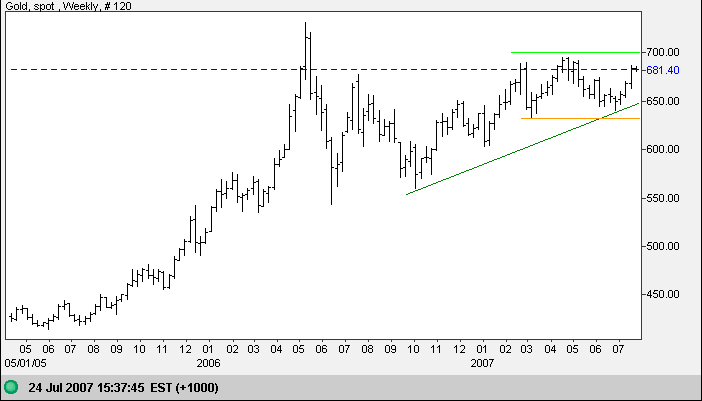 Source: Netdania
December Light Crude reached its target of $75 after a strong rally. Consolidation below $75 is likely - or retracement to the rising trend line.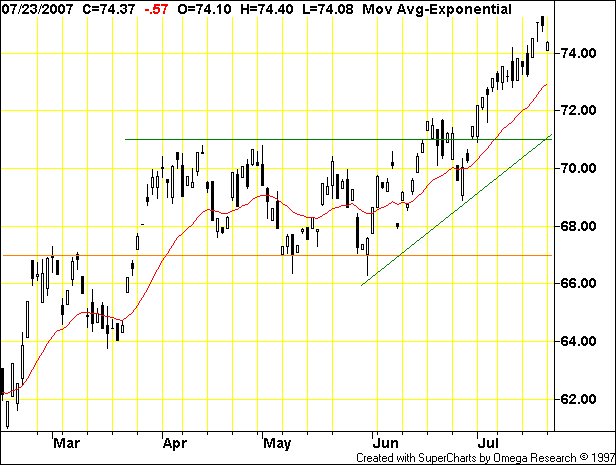 The euro is consolidating in an upward flag above the new support level at $1.37. Expect a continuation of the rally, with a medium term target of $1.41 (1.37+[1.37-1.33]). Reversal below $1.37 is not expected - and would signal a test of the rising trendline.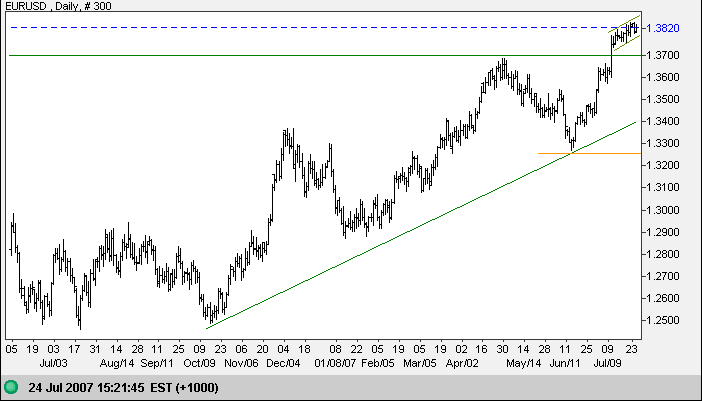 Source: Netdania
The dollar is also weakening against the yen. The fall below 121 warns of a correction to test primary support at 115. Retreat above 121 would signal uncertainty.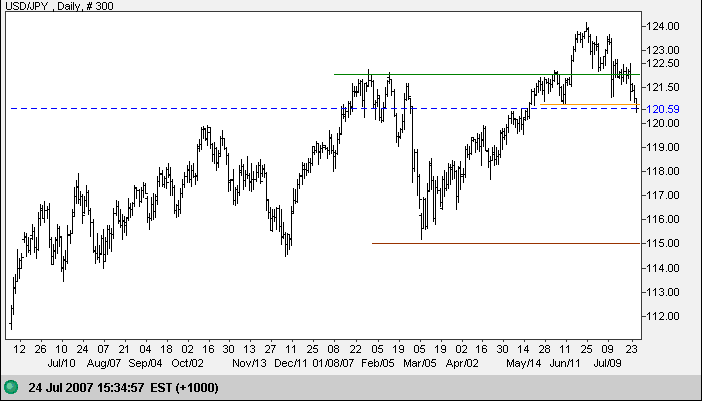 Source: Netdania
The Australian dollar is accelerating upwards against the greenback. I have revised the medium-term target to 0.90 (0.80+[0.80-0.70]).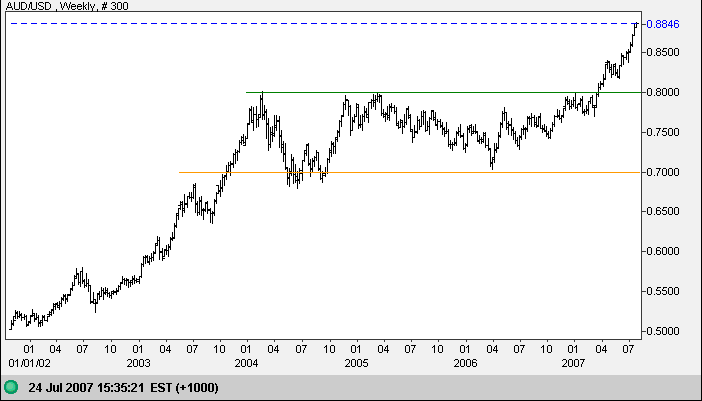 Source: Netdania
The ten-year treasury yield declined below 5.00%, signaling that expectations of future rates rises have dwindled. The yield differential (10-year minus 13-week treasury yields) is falling. Retracement below zero would be a negative sign.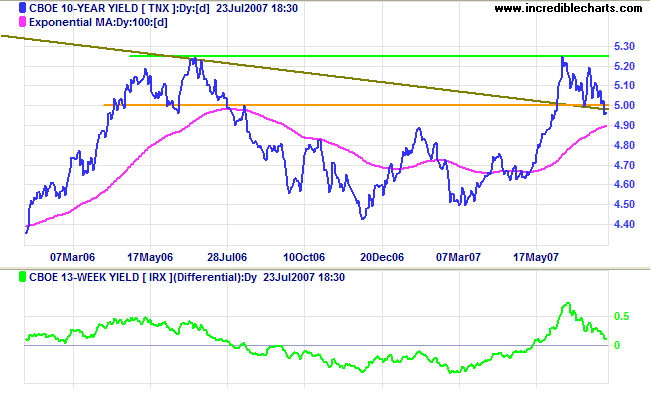 Conversely, short-term (13-week) treasury yields broke through resistance at 4.80% as expectations of rates rises diminish. The recent equilibrium is likely to be restored.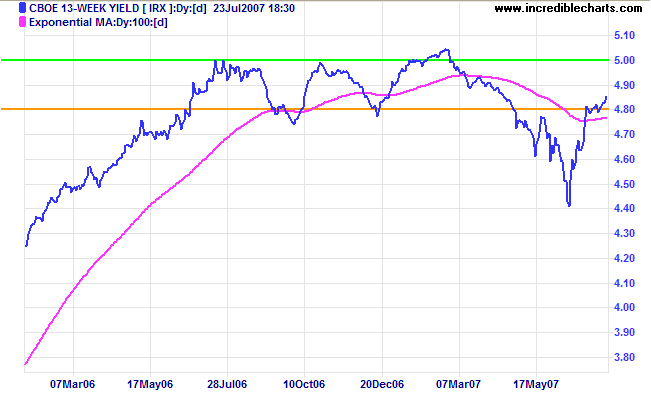 The Dow Jones Industrial average is consolidating between 13800 and 14000. This is a continuation signal, so expect an upward breakout. Reversal below 13500 is not expected - and would signal a test of primary support at 13200.
The Shanghai Composite index bounced back with a vengeance and is headed for a test of resistance at 4300. The target for a breakout would be 5000 (4300+[4300-3600]). Reversal at 4300 is not expected - and would re-test support at 3500.
Probability of recession in the next four quarters eased to a modest 31 per cent according to the Wright Model.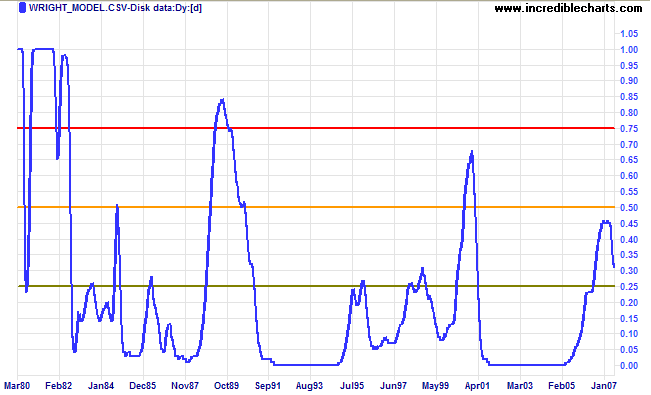 I do not deny that many appear to have succeeded in a material way by cutting corners and by manipulating associates, both in their professional and in their personal lives. But material success is possible in this world and far more satisfying when it comes without exploiting others.

~ Alan Greenspan.
To understand my approach, please read Technical Analysis & Predictions in About The Trading Diary.